Goodbye, BCS. Hello, College Football Playoff.
04:28
Play
This article is more than 7 years old.
Say what you will about the Bowl Championship Series, it knows how to make an exit.
In the final quarter of the 16th and final BCS title game, Florida State and Auburn put on a show that included a 100-yard kickoff return, a 37-yard touchdown run, and three lead changes before the Seminoles came out on top.
A New (Playoff) Era
Next season college football's new four-team playoff format begins. This season Michigan State coach Mark Dantonio and his team were thrilled to reach -– and win –- the Spartans' first Rose Bowl in 26 years, but they were also No. 4 in the nation. If the playoff had been in place, they would have been in one of the semifinal games.
"After those games, [it's] sort of a winner-take-all-type of environment," Dantonio said. "And it's very, very exciting. You feel it. You feel it with your football team. I think it's a great thing and something that will sort of help sort out the issues that everybody has [with the BCS]."
The final four teams will be selected by the 13-member College Football Playoff committee that includes former Nebraska coach and U.S. Congressman Tom Osborne, former NFL quarterback Archie Manning and former U.S. Secretary of State Condoleezza Rice. The committee will do its own ranking, creating a Top 25.
'An Imperfect System'
[sidebar title="The 100th Rose Bowl" align="right"]On New Year's Day, Michigan State and Stanford played the 100th Rose Bowl. Our story on the history of "the granddaddy of them all" features Warren Moon, James Caan and ostrich races.[/sidebar]Gary Klein covers USC football for the Los Angeles Times. He says the new system addresses many of the problems from the BCS era, but has its own flaws.
"It's still not going to work out all time. We're eliminating the computers. We're having this committee of people doing it. We're trying to eliminate bias and all those kinds of things. I still think it's an imperfect system," Klein said.
"I think there will be incredible interest when we get to the semifinals and the championship game, but I think that season-long background hum of 'what is going to happen with our team, and how is that going to factor in the BCS,' I don't think that's going to be there anymore."
Sports Illustrated senior writer Stewart Mandel agrees. Auburn's wild Iron Bowl comeback knocked Alabama out of the final two this fall. He says giving four teams a chance at the title makes those regular-season moments less likely.
"The stakes will be different. That game, Alabama, the two-time national defending champions, that game eliminated them basically in the span of one crazy return. Next year, it's, 'Oh, they may be seeded lower.' The stakes are going to be a little bit lower in those end-of-season games, and that's going to take a little bit of something away."
Three Big Games Every Year
The Rose, Sugar, Orange, Fiesta, Cotton, and Chick-fil-A bowls will rotate to host the semifinals. The Rose and Sugar will do the honors on New Year's Day next year. Mandel says under the BCS model, the teams playing for the title had the longest layoff, but the final two teams should come better prepared in the new format.
The stakes are going to be a little bit lower in those end-of-season games, and that's going to take ... something away.

<em>Sports Illustrated s</em>enior writer Stewart Mandel
The site of the championship game will be based on a bidding process. Next year it will be at Cowboys Stadium in Arlington, Texas. Gary Klein says for TV audiences title games won't seem much different, but he expects the atmosphere at the stadium to change.
"It's really going to the Super Bowl model. That championship game is going to be a corporate event. Think about the fanbases in terms of traveling to these different places and trying to do that. I just don't think logistically and financially the average college football fan is going to be able to do that."
The morning after the championship game in Pasadena, Calif. I was on a cross-country flight. The playoff era had arrived. It was a new day. A hopeful beginning. In the row behind me, an excited Florida State fan was talking with another passenger. He was just hours removed from witnessing his favorite team win its first national title since 1999. When the subject of the new four-team playoff came up, he said, "You know, they still didn't get it right. It should have been eight teams."
This segment aired on January 11, 2014.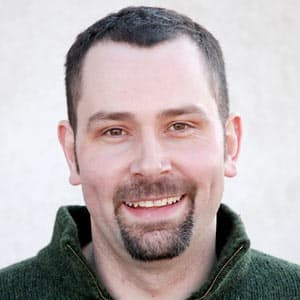 Doug Tribou Reporter/Producer
Doug Tribou was formerly a reporter and producer at WBUR and for WBUR's Only A Game.