'Kick And Run' Explores Life Through Soccer
Resume
Jonathan Wilson, professor of English and author of eight books, grew up playing soccer. And then he played soccer as a grownup. This partly explains why he titled his memoir Kick and Run. Lest there be any confusion he subtitled it "Memoir With Soccer Ball." He joined Bill Littlefield to discuss the book.
---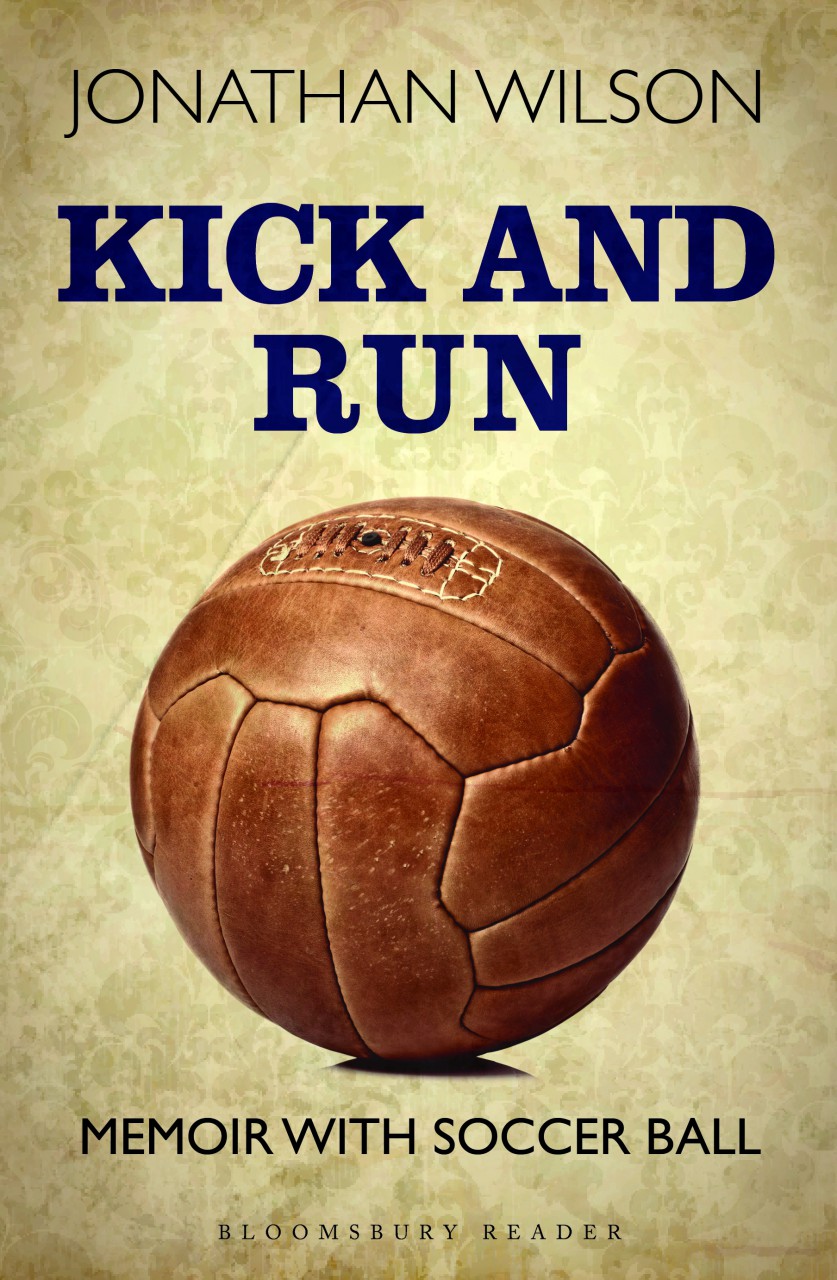 Highlights from Bill's conversation with Jonathan Wilson
BL: As a youngster you were hooked the first time you saw Tottenham Hotspur play in London. You've been in the U.S., though, for some time now. How does a London child's first visit to a soccer game differ from that of an American child's first visit to a Major League Baseball game?
JW: That's a very interesting question. Certainly both of my sons are deeply into the Red Sox, and I remember their extraordinary excitement going to Fenway Park for the first time. I also remember taking my first son, Gabriel, to a cricket match in England when he was 10, and I was quite excited, and after about an hour he said, "This is the most boring day of my life."
But there's an adrenaline rush in an English soccer ground that I don't think you get anywhere else, and it's just extraordinary, and it can be frightening. Soccer grounds in England, are, until recently, are not particularly family friendly. They certainly weren't when I was growing up there. They're places of high tribal rivalry. This is true all over the world with soccer. If you're playing an away game, the police need to be there to protect the fans from the home fans.
BL: Eventually your academic career brought you to the U.S., and it wasn't long before you found yourself asking this question: "When did the suburbs and the small towns of America go mad?" Was soccer central to that inquiry?
JW: Yes, absolutely. I think what happened was that my son Gabe was on a Base 1 team, and the parents can become ferocious when the travel team is concerned. And I remember coaching once in a tournament, and three mothers came up to me just before the game and gave me a sheet of paper and told me they'd been up all night trying to figure out what the starting team should be, and they'd figured it out, and they wanted to give it to me and let me know what I should do.
As it happened, we progressed in that tournament fairly well, but then we lost in the semifinal, and the same mothers got back in their cars, slammed their doors and would not speak to me. This was 9 year olds. That's when I decided things had gone crazy.
---
Bill's Thoughts on Kick and Run
[sidebar title="An Excerpt From 'Kick and Run'" align="right"]Read an excerpt from from Kick and Run: Memoir with Soccer Ball by Jonathan Wilson.[/sidebar]Throughout his life, Jonathan Wilson, now a professor at Tufts University, has found in soccer an escape from all sorts of difficulties. Playing and following the game has helped him sidestep anti-Semitism, early academic disappointments and an intrusive and controlling parent. Of his time as a graduate student he writes, "the soccer fields of Oxford were the one place I felt completely at home in the university environment, and I think it was the only way I made my mark on the college."
Once he relocated to the U.S., the challenge to maintain the intensity of his connection to the game that had served him so well became greater. As the 1994 World Cup began, he found his soccer talk "on buses and trains and in taxicabs to and from airports," speaking "to Ghanaians, Ethiopians, Nigerians, Iranians, Mexicans, Russians – a broad spectrum of immigrants, plus numerous representatives of the Latino population…as if we were talking behind America's back."
Happily, Wilson acknowledges that things have changed as soccer has begun to make its way into the sports consciousness of this country. But the more significant acknowledgement in Kick and Run is that loving, playing, and defending the game has assumed great importance in his life. "Memoir With Soccer Ball" may initially seem to be a frivolous subtitle for an autobiography, but Kick and Run is at once thoughtful, ambitious, and great fun.
This segment aired on January 11, 2014.