Concerns Mount As Sochi Olympics Draw Near
02:22
Play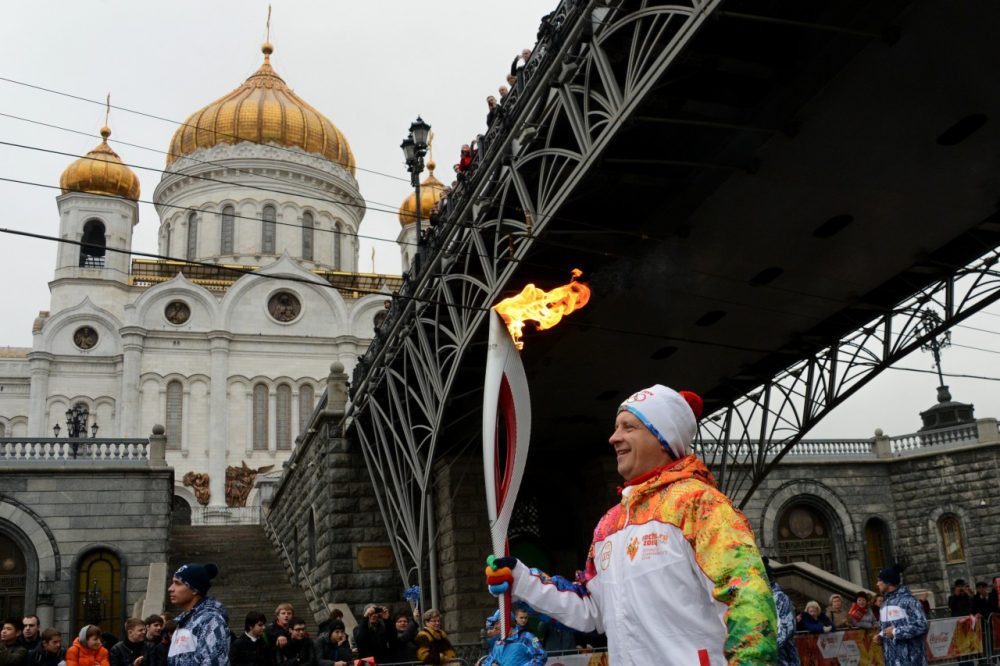 This article is more than 8 years old.
Maybe everything will go well in Sochi. Maybe each day's story will be an extraordinary athletic performance. Certainly, as always happens at the Olympics, athletes from countries at odds with each other will meet and become friends, thus asserting the power of brotherhood and sisterhood over the ideologies and prejudices that divide rather than unite us.
But there are wanted posters at the airport in Sochi featuring the likeness of a woman described as "a possible suicide bomber." Her husband was apparently killed by the police in a shootout last year.
On Saturday, a Russian protester who is gay was taken into custody for displaying a rainbow flag as the Olympic torch relay passed through his hometown, which is 560 miles north of Sochi. It doesn't seem likely that by the time the members of the U.S. delegation arrive in Russia, he'll have received an apology from the authorities and he'll be waving his flag without interference.
Early this week, CNN reported that the U.S. will send war ships to the Black Sea in case conditions in Sochi require evacuation of U.S. nationals at the Games.
For whatever combination of those reasons and perhaps others as well, as of Tuesday, Russian organizers were looking for recipes requiring as many as 300,000 tickets, in case they have to eat them.
This is not the way it should be. In the summer of 2012, I attended the Olympic Games in London. I have bright memories of several competitors, most prominently Epke Zonderland of the Netherlands, who negotiated an unlikely truce with gravity while he was on the high bar, and I smile each time I remember the fans of the men's basketball team from Argentina, who may still be celebrating in the North Greenwich Arena, where their team beat Brazil.  But I also remember the fans from Mexico who tolerated my bad Spanish on the train ride from East London to South Kensington, and the soccer lovers with whom my wife and I convinced the proprietor of a pub to change the channel on just one TV, so we could watch the U.S. Women play Japan. I remember the volunteer who helped us locate a great Indian restaurant, and the one who, having acknowledged that finding the train to the appropriate terminal at the airport was a little tricky smiled and said, "follow me."
All the ignorance, fear, and politics notwithstanding, I hope the people in Sochi will have experiences like that.
This segment aired on January 22, 2014.