Let The Games Begin ... Please
02:15
Play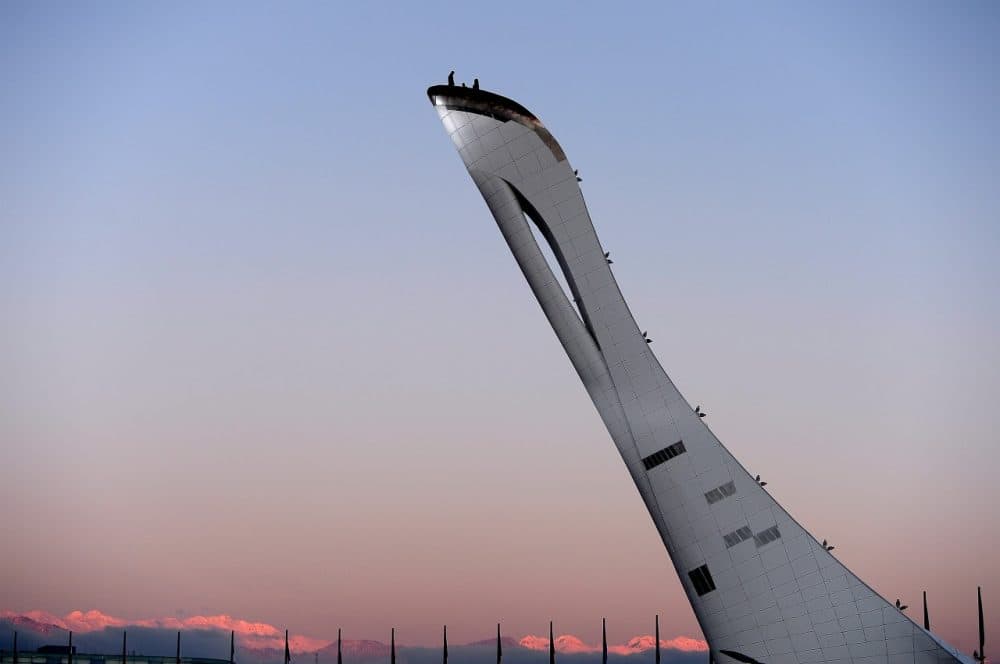 This article is more than 6 years old.
Bill Littlefield attended the 2012 Olympics in London. Two years later, he is happy to be watching the winter games from home.
My thinking is based on a dispatch from Brian Cazeneuve, who is in Sochi for Sports Illustrated. He reports that in the hotel where he and his colleagues are staying, the rooms lack clocks and shower curtains, among other amenities, and one morning they had to leave the place by climbing out a window, because the front door was locked and there was nobody in the reception area to unlock it.
For all that, Cazeneuve counts himself fortunate. Several folks have arrived at the rooms they reserved long ago to find someone already living there. One visitor in another hotel arrived to find that stray dogs had taken up residence. Another discovered sewage dripping from the faucets.
On Monday, International Olympic Committee President Thomas Bach said he understood. "I've had some travel experience," he said. "I know how embarrassing it is when you arrive after a long flight and your room isn't ready."
Ah, Mr. President, I'm not sure you do understand. When the guy at the front desk informs you that your room isn't ready, it's supposed to mean the cleaning staff is running a little behind, and they haven't had the opportunity to change the linen, so grab a sandwich, it'll just be a minute. It's not supposed to mean that nobody has chased the dogs from your room, or that the management has somehow failed to notice the sludge accumulating in the sink.
Gilbert Felli, the IOC's games director, has said of these conditions and various other problems associated with Sochi that "we don't feel it will be a big issue." Apparently nobody was in his room when he got there. No dogs, either.
Under the best of circumstances, the spectacle of the Olympics invites ambivalence. Preparation for the Games pushes people from their neighborhoods. Sometimes it eliminates those neighborhoods. Money that might have been used for schools or health care or infrastructure is diverted to provide for people playing games and those they entertain. Politics and prejudice are never absent. On the other hand, the efforts of the athletes sometimes provide us with the image of excellence. What's the value of myriad spirits lifted by a perfect performance?
There will likely be such performances in Sochi. But this edition of the Olympics seems desperate for those transcendent moments to arrive because there is so much to transcend.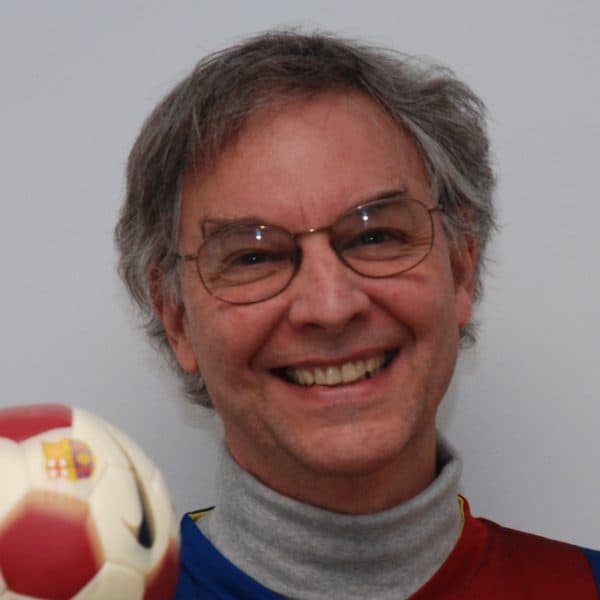 Bill Littlefield Host, Only A Game
Bill Littlefield was the host of Only A Game from 1993 until 2018.