Clearview Golf Course Ripe With History
07:30
Play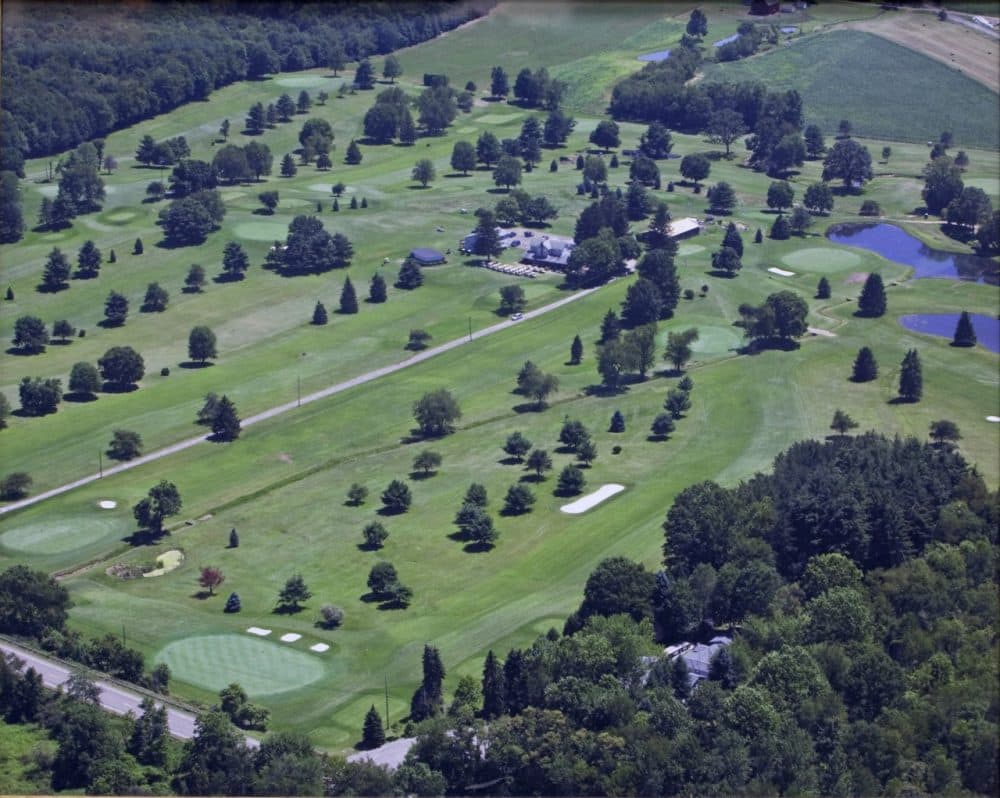 This article is more than 7 years old.
William Powell opened the first integrated golf course in the United States in East Canton, Ohio in 1946. Though he served in World War II, Powell was denied a GI loan to help build his golf course, so he did it on his own, in between shifts as a security guard at a local steel plant.
Powell, who died in 2009, is the subject of a forthcoming short documentary produced by the United States Golf Association. His daughter Renee Powell and USGA historian Michael Trostel joined Bill Littlefield.
BL: Michael, Bill Powell worked as a caddie as a child in Ohio, and he founded his high school's golf team — he was also the captain, he was also the coach, he did all the scheduling. But, when he came back from World War II, he wasn't welcome on the same courses where he'd played when he was a student. Was his experience representative of the time?
MT: Yeah I think that's right, Bill. When he went over for World War II and really found that the people over in the U.K., over in England, were very welcoming to him, and when he came back to the United States that was not the case. It was almost like he was fighting a second war when he had to come back here. So, I think it was certainly a time of pervasive prejudice and racism in the Jim Crow era, so you know Bill Powell was taken a bit aback by that and decided he was going to do it on his own.
BL: At one point during the World War II he found himself stationed in Scotland and found that was a pretty good place to play golf.
RP: Well anyone who loves the game of golf, and even if it's war time, it's got to be so magnificent in a sense.
MT: And, Renee, I think he said the hospitable manner in which  he was treated had a lasting impression on him. And I think the quote was something like, "the kind and humane way I was treated reignited my love for the game." It actually spurred him on and inspired him to continue to play and found his own course, Clearview.
RP: That's exactly right,  and when he came back he actually thought that things would have changed. Because he came back as a veteran of a war back to his country. And then that found that on foreign lands he was able to play, but in his own land he wasn't able to. So that did ignite a desire and a passion for him to be able to do it somehow, some way.
BL: Renee, your father applied for membership on the PGA tour. He was denied because of his race. But, you played on the LPGA tour from 1967 until 1981. What was that like? There was no Caucasian-only clause, but there weren't many other black players.
RP: Well, you're right. There was Althea Gibson who turned professional and played on the tour prior to the time that I went out — about three years prior. Although it was very comforting on the tour itself with the players because I had played with them as an amateur, but at the same time the climate of our country — we were going through a lot of traumatic times, so there were a lot of very negative experiences that I went through also just to play the game on tour. From nasty little threat letters on my life, to the obscene phone calls, to so many different things. I figured if my dad and mom did it in the 40s, I certainly could do more and better in the 60s.
BL: The Clearview Golf Club was declared a National Historic Site in 2001. Historian Jeff Brown was instrumental in making that happen. Brown said, "Clearview is a classic example of how black could demonstrate their competence to build, to own, to lead. This should be a living monument to Mr. Powell's legacy and stands as proof of what blacks are capable of doing." Michael, is that a fair assessment?
MT: Yeah, I think so, Bill. It stood as something that celebrated the game. That was a significant accomplishment to build a course like that in that time. And I think we've seen Clearview stand for so much more than that. It's not just a golf course. It's a legacy carried down through the family, the Powell family. It's really been terrific over the years.
RP: People are becoming more aware of it and it's significance not only to golf, but also to American history. It's brought more people in and I think the exhibit that the United States Golf Association is about to do is really also going to bring more education and more awareness of what my father and mother did at the time that they did it.
BL: Michael, it's been more than two decades since Tiger Woods' first Masters win, and there are still very few African-Americans at the highest levels of professional golf. Would Bill Powell be disappointed?
MT: I think Bill Powell would be proud of some of the progress that's been done, but we can all agree that there's a lot that can still be done. I mean even here at the USGA, one of our main focuses here in the past couple of years has been on accessibility for the game of golf and that's for women and minorities, especially African-Americans. This More Than A Game exhibit will be the third exhibit we're doing since 2010 to celebrate minorities in the game. So I think it's something we all need to be conscious of. Bill Powell would certainly understand why there aren't more African-American's playing, but at the same time we can do a little better.
This segment aired on February 8, 2014.