Photos: Who Wore It Best Olympic Edition
This article is more than 8 years old.
We know that not everyone is watching the Olympics for the remarkable feats of athleticism. So while we wait for more events to get underway, here's the OAG staff's favorite--and least favorite--outfits from the Opening Ceremonies.
Let us know who you think wore it best!
---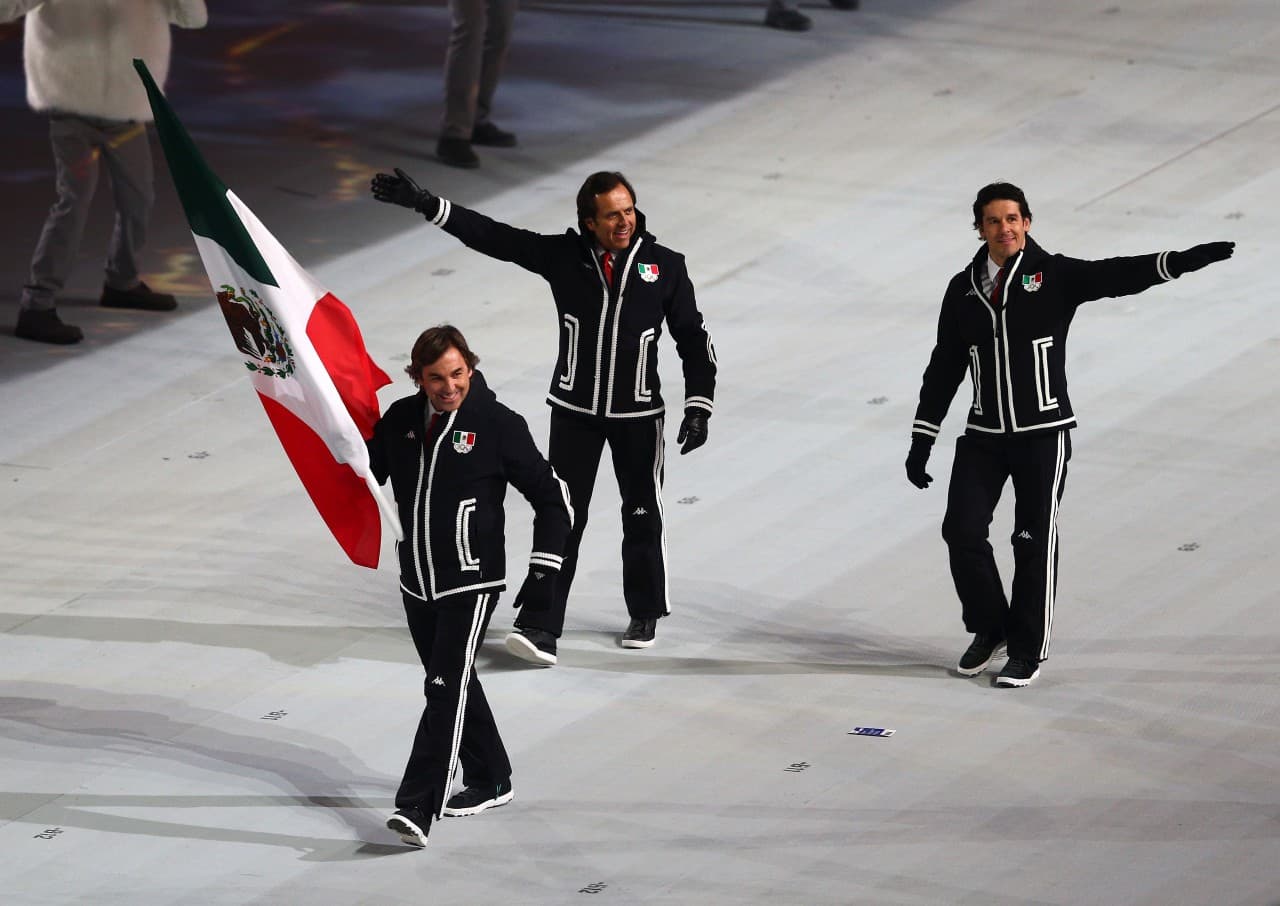 Bill: How can you not root for a 55-year old slalom skier wearing a skin-tight mariachi suit? Once again, Hubertus von Hohelohe, born in Mexico while his German parents were there on a business trip, will be the only Mexican athlete at the Winter Games.
---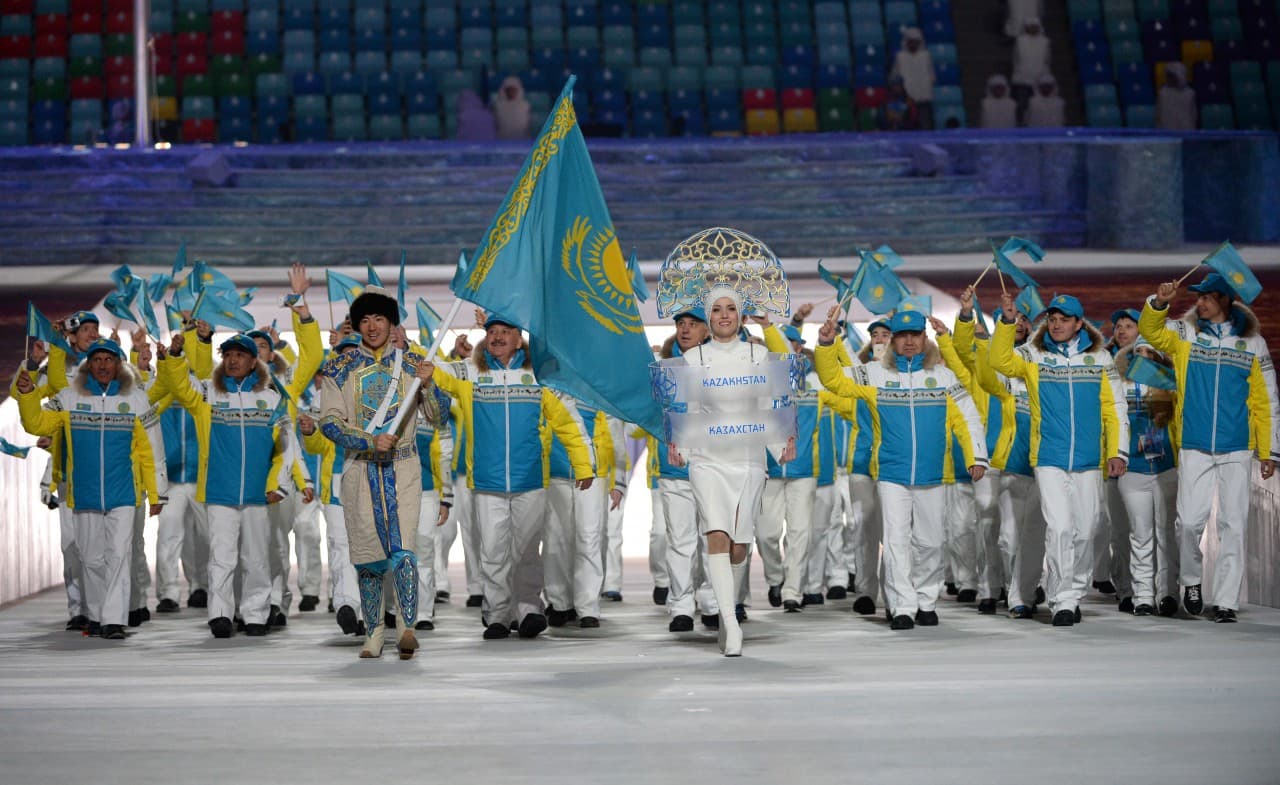 Gary: Why is this Liberace impersonator in Sochi's main stadium waving a UN flag? Is Putin upset about this? And is this the Kazakh government's  desperate attempt to counter the negative publicity inflicted upon it many years ago by Sacha Baron Cohen?  I'd say it's working.
---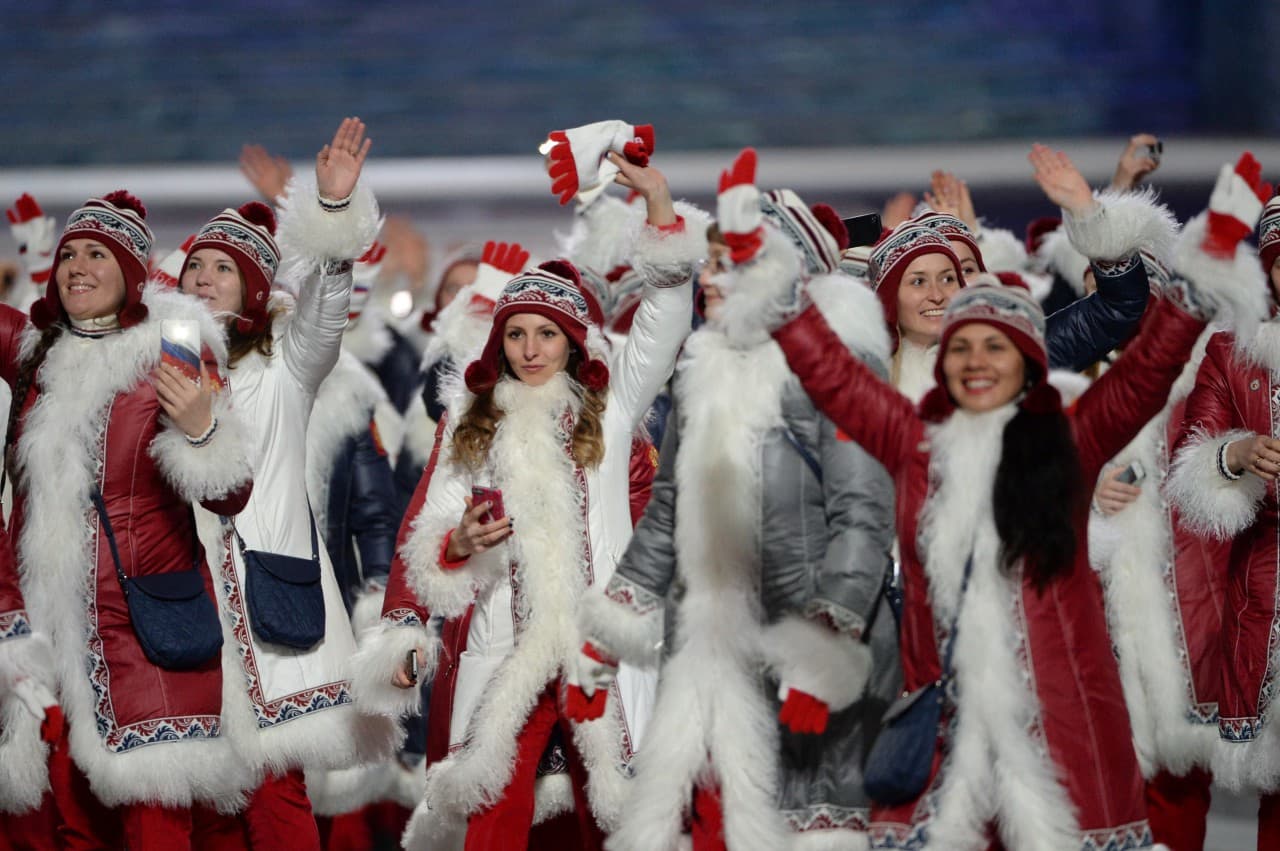 Karen: IT'S SO FLUFFY!
Who wouldn't want to wrap themselves in all that soft, white goodness against a cold, Russian winter? Come to think of it, I wouldn't mind rocking one of those coats on the frozen streets of Boston. It's no mistake, the Russian women are actually supposed to remind you of Santa's granddaughter. I'm just really hoping all that pretty fur isn't real.
---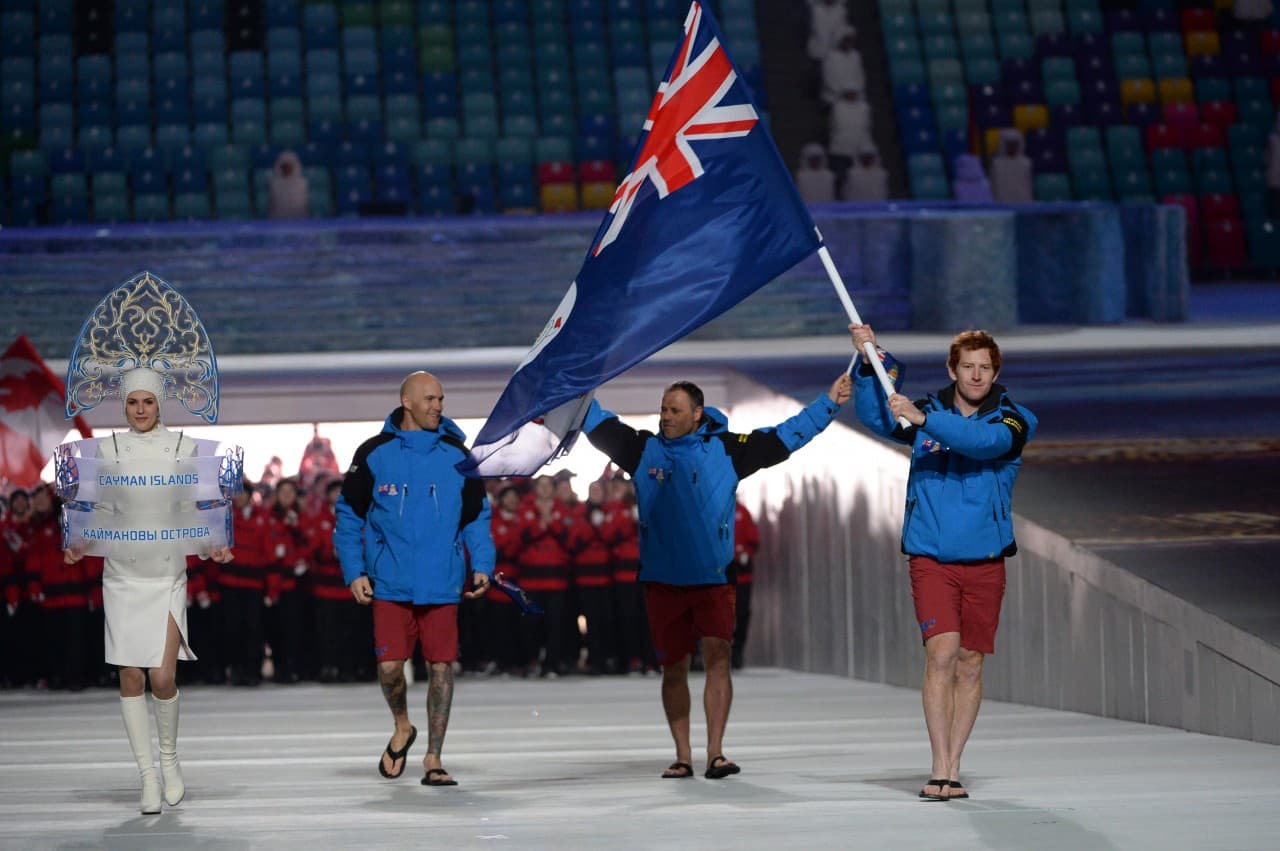 Doug: The Cayman Islands Olympic team set out to intimidate the competition by wearing shorts and flip-flops. Russia, Canada, and other nations that have a little more experience with winter were heard whispering: "They should be afraid of the cold. Why aren't they afraid of the cold?! Now, nothing can stop them." The Caymans' beachwear look narrowly beat out their other national attire: (offshore) bankers' three-piece suits.
---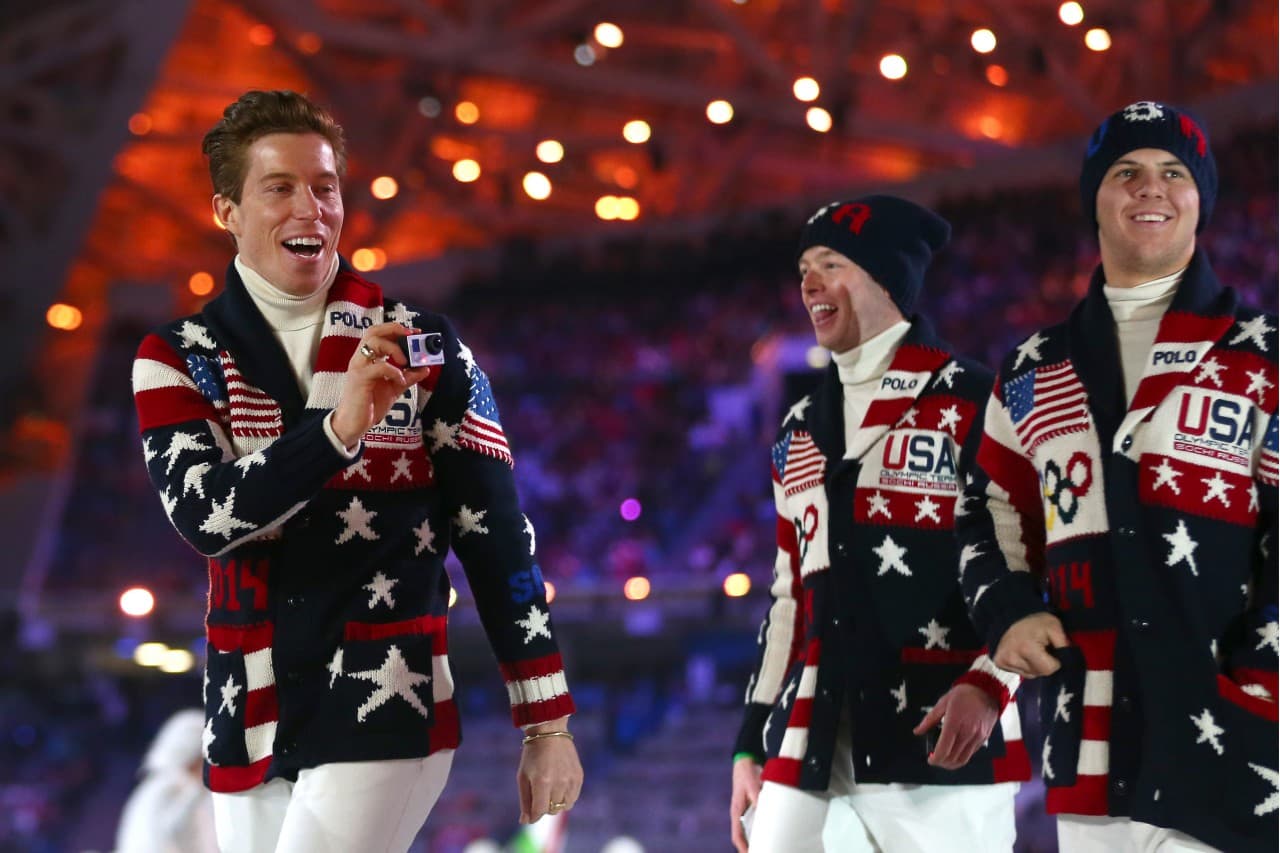 Martin: Forget the slope, Shaun White deserves a gold for straight style. Unlike outfits worn by other countries, this one can be used more than once: it's good every Christmas for ugly sweater parties.
---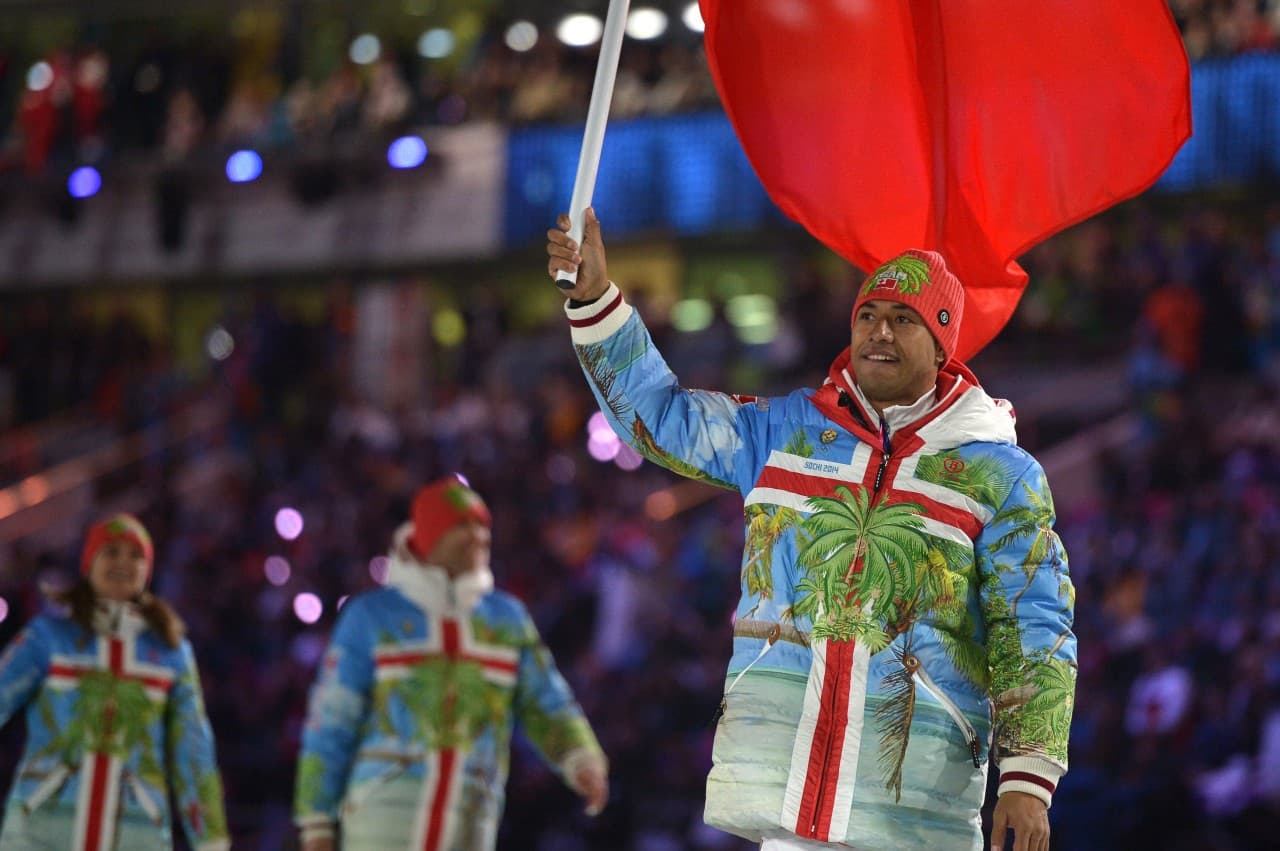 Zoë: Palm trees at the Winter Olympics. Doesn't that seem like a stretch? Actually, Sochi is a summer resort, and there actually are palm trees! What was the IOC thinking? The Olympics are expensive enough without Russia having to buy snow!