'Sexual Diversity And The 2014 Olympics' Shares History Of Sexual Repression In USSR
Resume
In her new book Sexual Diversity and the Sochi 2014 Olympics: No More Rainbows Helen Jefferson Lenskyj has argued not only that the International Olympic Committee completely disregarded Russia's oppression of its gay and lesbian citizens when the committee awarded the 2014 games to that country but that the decision demonstrates various parallels between the attitudes of the IOC and those of Vladimir Putin. She joined Bill to discuss her new book.
---
Highlights from Bill's conversation with Helen Jefferson Lenskyj

BL: Supporters on the IOC's decision to award the 2014 games to Russia have argued that the anti-gay propaganda laws had not been passed when that decision was made. Is that a legitimate defense of the IOC?
HJL: Technically they hadn't been passed because the decision to award a games to a host city is made seven years before the actual games, but they were very very clear signs that civil rights in Russia were going downhill very rapidly and organizations like Human Rights Watch and Amnesty and so on had been documenting these trends for some time.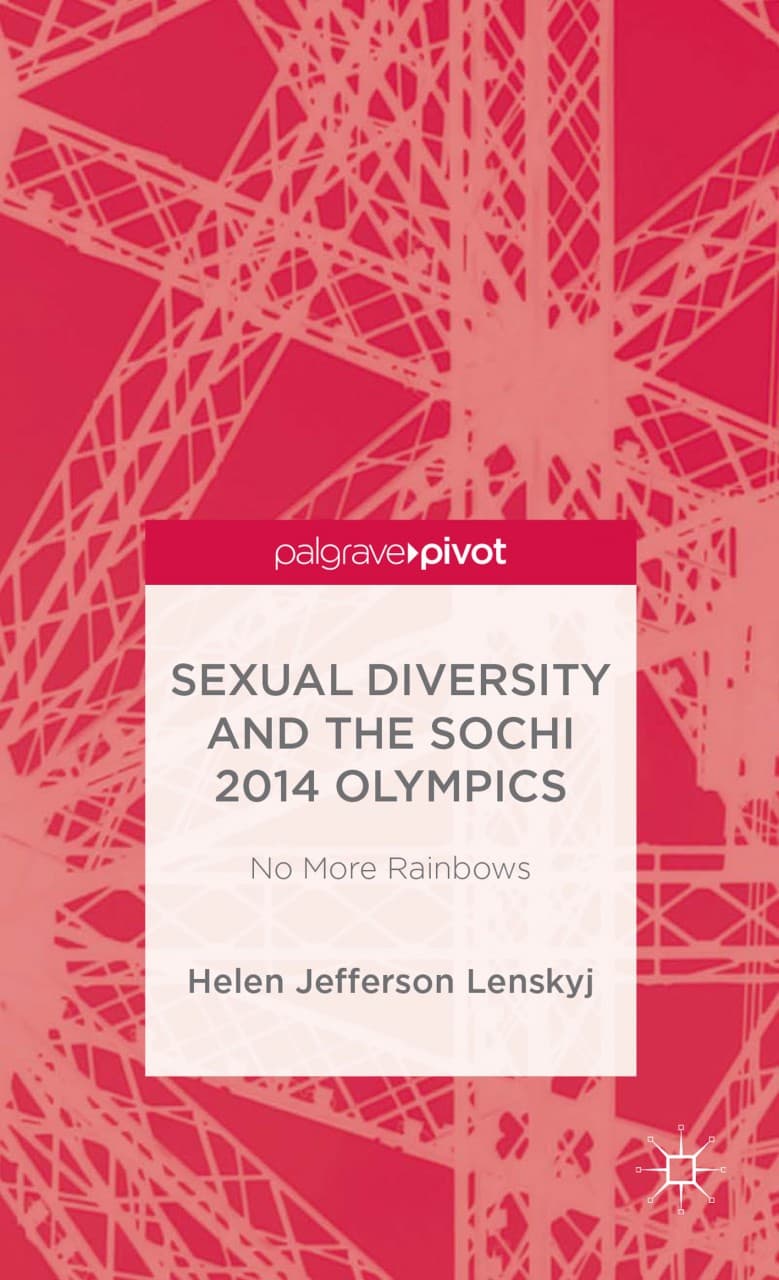 BL: The Russian laws aimed at gay citizens, and those who support their right to free speech, for example, have been condemned by leaders around the world, but if the IOC were to adopt a policy of only awarding the Olympic Games to countries free of human rights violations, who would qualify to host the Olympics?
HJL: That's exactly what I say in the book. If they were waiting for a country that was free of systemic discrimination on any front, the Olympics would have died a natural death 100 years ago. The IOC doesn't pretend that it's only awarding the games to countries that are free of discrimination. The Olympic charters wording is actually quite precise: it says that athletes should not experience any discrimination and any barriers to participating in the Olympics. So as long as the country looks as if it is sending all of its athletes regardless of their skin color, or their ethnicity, or their sexual orientation, then the IOC turns a blind eye to the rest of the human rights abuses in that country. We saw it in Hitler's Germany. We saw it in China and Beijing 2008. We're seeing it in Putin's Russia now.
BL: You briefly mention president Obama's decision to send to Sochi a delegation that includes several gay members. Did you regard that gesture as at all significant?
HJL: Yeah definitely, and the fact that he and Michelle Obama and Joe Bide, and all the other top politicians are not going to be showing up--or are not in Sochi as we speak--that was certainly a snub, and it was certainly a message to Putin's Russia to send openly gay athletes. I'm just hoping they're not kind of sacrificial lambs because I don't think any gay or lesbian person in Russia is safe.
---
Bill's Thoughts on Sexual Diversity and the Sochi 2014 Olympics
[sidebar title="Prominent Gay Athletes" align="right"] Learn about some prominent gay and lesbian athletes [/sidebar]Helen Lenskyj has been writing about the politics of the Olympic Games for years. After publishing a book titled Gender Politics and the Olympic Industry in 2012, she determined that her work in that arena was finished.
But the controversies surrounding the 2014 Games provoked her to enter the fray once more. The result, Sexual Diversity and the Sochi 2014 Olympics, presents parallels between the International Olympic Committee and President Putin. Lenskyj regards them as "well-matched."
Though defenders of the IOC have maintained that Russia's laws against so-called "gay propaganda" were not passed until long after Sochi had won the right to host the 2014 Games, Lenskyj establishes that the IOC had more than adequate warning about the climate athletes and spectators would encounter in Russia and, more significantly, the difficulties LGBT citizens in Russia are likely to face after the athletes have gone home. She maintains that the Lords of the Rings paid no attention to such issues as "basic human rights, particularly freedom of speech, freedom of assembly, and freedom of information" in making their choice; nor did the international corporations that fund the Games object to the choice of a host nation notorious for its violations of human rights.
Lenskyj also argues that in the Olympics generally, "a conventionally feminine image trumps athletic achievement if sportswomen hope to gain public recognition and approval, and to avoid the stigmatizing lesbian label." This would seem to be less true for female athletes today in the U.S. than it was before numbers of pro tennis players, pro golfers, pro basketball players, and pro soccer players here proudly or matter-of-factly identified themselves as gay, but much of Lenskyj's criticism of the Olympics feels as relevant as it was before women became such a substantial presence at the Games.
This segment aired on February 15, 2014.