Sochi Olympics: Something For Everyone
Play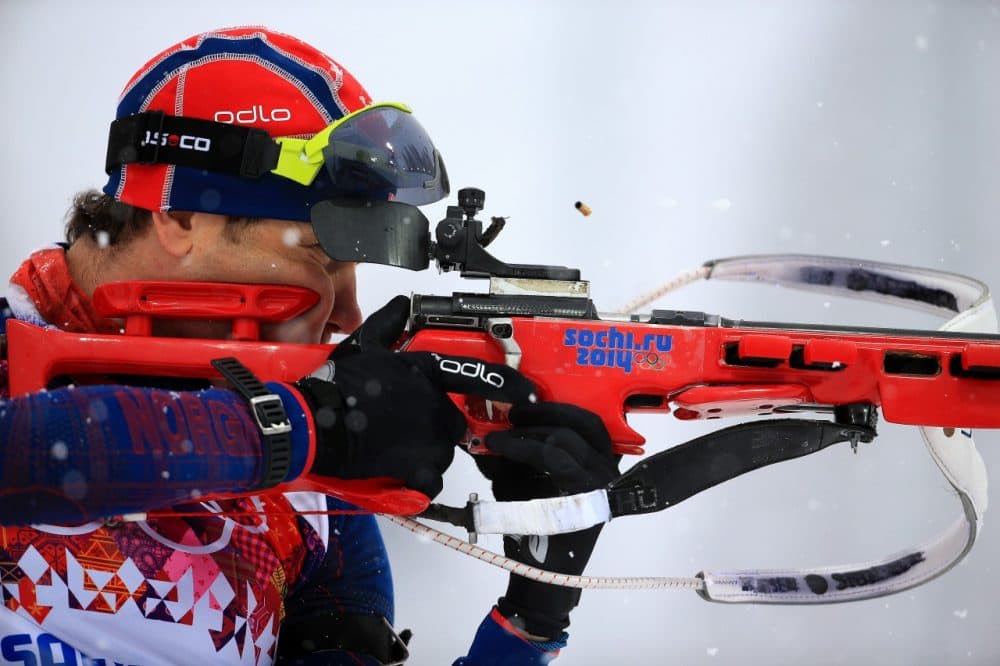 This article is more than 8 years old.
If you want to find in the Olympic Games an opportunity to celebrate some of the world's most dedicated and accomplished sledders, skaters and so on as they excel on the biggest stage most of them will ever know, the Sochi Olympics haven't let you down.
Whether you are a fan of the traditional skiing disciplines or the events in which you have to turn a couple of somersaults with a twist named after you, land backwards, and stick your tongue out to be in contention, these games have offered dramatic performances.
I have taken particular delight in several of the preliminary heats of the snowboard cross, in which six competitors slam down the hill and over a series of jumps at the same time. So-called "incidental contact" is permissible in this spectacle, which has led some of the competitors to contact each other incidentally and go tumbling out of contention. Especially crafty boarders looked as if they had elected to hang toward the back of the pack, waiting for the more aggressive entrants to knock each other down, which sometimes worked and sometimes didn't, so there may be a metaphor there. As far as I'm concerned, the best thing about this not entirely disciplined discipline has been the reactions of the athletes who've tumbled.
They all shrug and say "That's snowboard cross."
Lots of things have gone right at these games. Just ask any of the young and not-so-young men and women who have worked so hard at some of the sports to which attention is not generally paid except at the Winter Olympics. Attention has been paid. Appreciation has been earned, especially by biathlete Ole Einar Bjoerndalen of Norway, who became the most decorated Winter Olympian of all time.
Ask any of the members of the U.S. or the Canadian women's hockey teams. Theirs is the sort of rivalry that only constant, close competition can build. It is also the sort of women's team sports rivalry that was impossible to imagine a few decades ago. Hooray for that.
The weather? It has been as inappropriate as lots of people began saying it would be when Mr. Putin announced his dubious intention to groom a summer resort for the Winter Olympics. Even in that context, though, there's something to celebrate. The biathlon competition was sensibly postponed. Whoever was in charge of it decided that when skiers packing heat began trying to locate targets in thick fog, lots of things could go wrong.
This segment aired on February 19, 2014.