Rubin 'Hurricane' Carter's Final Wish
02:29
Play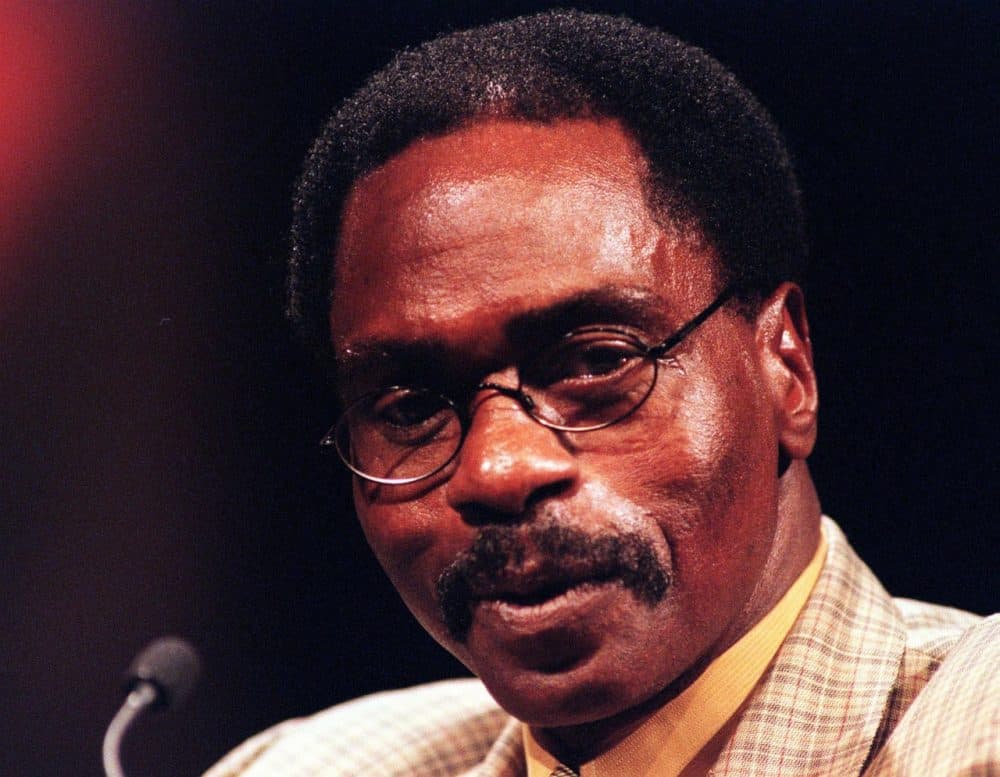 This article is more than 7 years old.
I have a soft spot for "where are they now" stories, though I've heard enough of them to understand that sometimes they are not in a good place.
Almost 15 years ago, in connection with a fine biography by Jim Hirsch titled Hurricane: The Miraculous Journey of Rubin Carter, I met Mr. Carter, who had been a fearsome and successful middleweight boxer, though by the end of his career he was losing as often as he won. After I'd interviewed him, we sat and talked for some time. He spoke softly and smiled often. My older daughter, who was 12 at the time, had joined me at work that day. She still remembers Rubin Carter with enthusiasm.
[sidebar title="50 Years After Clay vs. Liston, Where Does Boxing Stand?" align="right"]It's been 50 years since the heavyweight boxing match between Muhammad Ali — then Cassius Clay — and Sonny Liston. Bill Littlefield reports on the significance of that bout and the state of boxing today.[/sidebar]In 1966, Carter had been convicted of murder and sent to prison. 19 years later, he was released by a judge who ruled that his conviction had been a miscarriage of justice, a judgment with which Bob Dylan, among others, concurred.
What does a man who has been imprisoned for almost two decades for a crime he didn't commit do when he gets out?
Carter became involved with an organization in Toronto called the Association in Defense of the Wrongly Convicted. For a time he served as its director. He has been credited with helping to free a score of people who should never have been incarcerated. He was awarded honorary doctorates of law by Griffith University in Australia and York University in Canada.
I only know where Carter is now because the New York Daily News recently published an op-ed that he'd written. Early in that piece, Carter acknowledges that he has terminal cancer and is, as he puts it, "quite literally on my death bed." In the next sentence he writes that his single regret is that he has not yet been able to insure that a man named David McCallum, who was convicted of murder when he was 16 years old, will be released from prison. Carter calls for District Attorney Ken Thompson to grant David McCallum a full hearing by the Brooklyn Conviction Integrity Unit.
Rubin Carter is no saint. He would be the first to acknowledge that. He had a criminal record when he joined the army, which is where he learned to box. In the op-ed piece he writes, "If I find a heaven after this life, I'll be quite surprised." But what an exceptional thing that a man who was imprisoned for nearly 20 years before a judge ruled that he should never have been there could step away from the bitterness to which he would seem to be entitled and say that his one regret is that he's been unable to be of sufficient service to a fellow human being.
That's where Rubin Carter is now.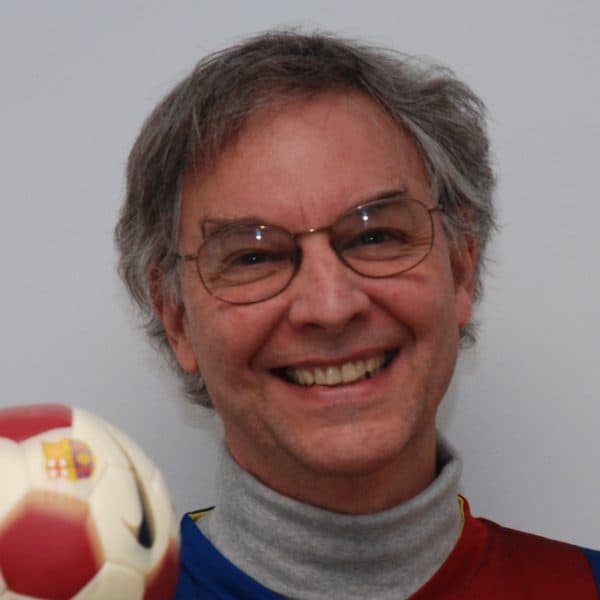 Bill Littlefield Host, Only A Game
Bill Littlefield was the host of Only A Game from 1993 until 2018.