Chivas USA Hopes To Turn The Page In 2014
05:06
Play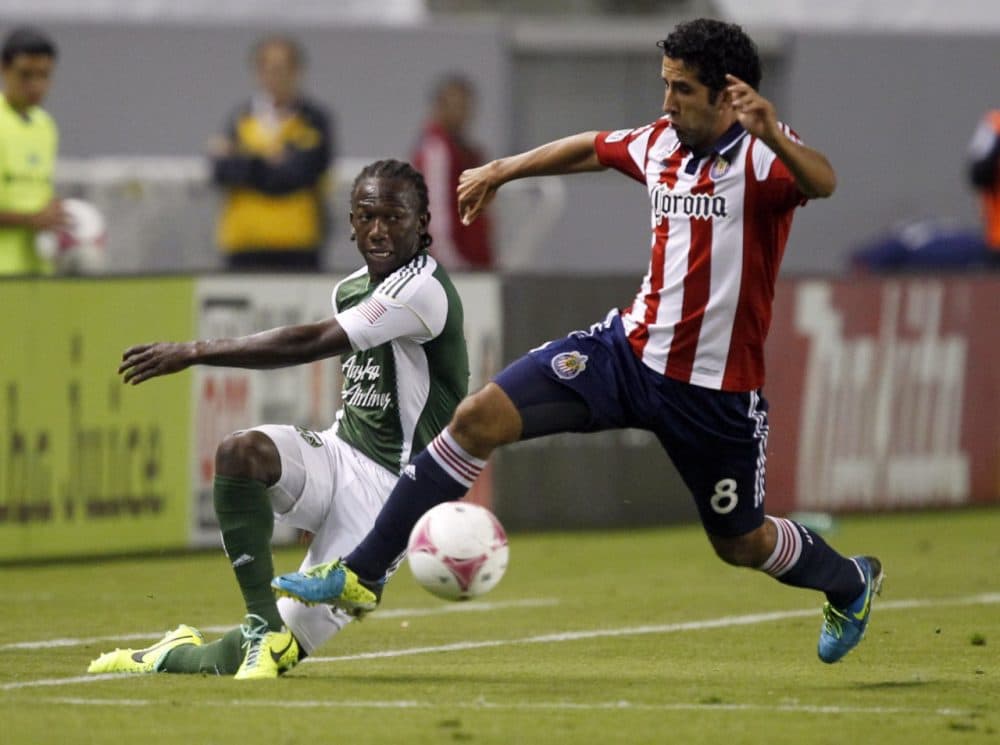 This article is more than 7 years old.
Chivas USA opened the MLS season by beating the Chicago Fire 3-2 last weekend. That's the good news. The bad news? The league took over ownership of the club during the offseason.
In 2013, Chivas finished at the bottom of the Western Conference, and the club was sued by two former employees. Coaches Ted Chronopoulos and Dan Calichman claimed they were fired because they are not Mexican or Latino.
Newly appointed Chivas USA President Nelson Rodriguez joined Bill Littlefield on Only A Game to discuss the good and the bad.
BL: Late last month, there was an announcement that the racial and ethnic discrimination suit filed in May of 2013 by former Chivas employees Ted Chronopoulos and Dan Calichman had been "resolved." That's the word commissioner [Don] Garber used. What does "resolved" mean regarding the team's employment policies going forward?
NR: I can't speak to any previous legal matter or the nature of how those may have been resolved. I can speak to what we're putting into place here. So, we will commence and provide staff with diversity sensitivity and harassment training. We are an equal opportunity employer, and my personal view is we are interested in acquiring the best and the brightest — provided those people are of strong character and uphold our club values. I'm not interested in looking beyond their talents and their characters as individuals.
BL: On the team website you are identified as the man overseeing all business and sporting operations while MLS continues to search for a new ownership group. Have you any sense of how that search is going?
BL: How important is the team's performance going forward likely to be to the attempt to find new ownership?
NR: I think new ownership will look at the opportunity overall. Having said that, we will place a priority on team performance. If we can get the team headed in the right direction, and I'm confident with coach Wilmer Cabrera and his staff that we can, that should make the resale that much easier.
This segment aired on March 15, 2014.