'Up, Up, & Away' Chronicles Expos' History
07:30
Play
This article is more than 7 years old.
In his new book Up, Up & Away: The Kid, The Hawk, Rock, Vladi, Pedro, Le Grand Orange, Youppi!, The Crazy Business of Baseball & the Ill-fated but Unforgettable Montreal Expos, Jonah Keri tells the story of the Expos, the Major League Baseball team that called Montreal home from 1969 to 2004. The author joined Bill Littlefield.
---
Highlights from Bill's Conversation with Jonah Keri
BL: Like most expansion teams, the Expos were not successful on the field in the early going. But fans had a hero early on. How important to the franchise was the man they came to call Le Grand Orange?
JK: Le Grand Orange, Rusty Staub, he was a terrific ballplayer, let's start there. Real good all-around player, but he was popular for other reasons. He really, really, made an effort to be a member of the community. I don't just mean living in the community. I mean taking serious, intensive French lessons to at least be able to speak some rudimentary amount of French. And it got to the point where he would take pride in giving a speech, maybe two minutes or so, but entirely in en Francais, and that's very impressive.  He understood that this was a very unique and very specific market, and if he was going to have that widespread appeal it was going to have to happen that way. So all credit to Le Grand Orange for making that happen.
BL: Jonah, cities that lose teams sometimes get new ones. Is there still enough baseball enthusiasm in Montreal to make that happen some day?
JK: There's going to be a 1994 reunion coming up at the end of March and also two exhibition games at Olympic Stadium. Now the exhibition games are planned by the Toronto Blue Jays. It's an attempt to expand their regional footprint. I think those motives are in play. But the fact of the matter is that both of those games are ostensibly sold out right now. You've got a lot of pent up demand going on, and it's very interesting.
Now, does that mean that you would get 81 games of packed houses? That might be a stretch. Does that mean you've got a billionaire who's able to build a stadium and make it happen for a team and buy a franchise? I think that's difficult to imagine, too. Moreover, Major League Baseball has to approve it, and then either have a relocation plan in place for a struggling team — by the way, there are not many teams that are truly struggling — or they would have to have an expansion plan. And why would you expand when you have a $9-billion industry? Why would any of the owners want to give up their share or dilute their share? It is possible, I just think the circumstances would have to come a little bit further down the road before we would get to the point where we would say that's likely or even close to likely.
---
Bill's Thoughts On Up, Up, & Away
[sidebar title="An Excerpt From 'Up, Up, & Away'" width="330" align="right"]Read an excerpt about Tim Raines from Jonah Keri's history of the Montreal Expos, Up, Up, & Away.[/sidebar]Jonah Keri brings grand energy to his examination of the Montreal Expos. If more people in Montreal had been as excited about the team when it was still playing, the Expos might never have ceased to be.
But maybe not. The flight of the Expos was part of a multi-team swap reminiscent of three-card monte, at least as far as the people in the cheap seats were concerned. Each rich man involved got pretty much what he wanted, as did Major League Baseball, while the residents of Montreal who enjoyed the presence of the Expos got jobbed, having already been stuck with a large chunk of the bill for the home the Expos abandoned.
Keri has some fine stories to tell about the players most beloved in Montreal: Rusty Staub, Andre Dawson, Tim Raines, Ellis Valentine, and for a brief and noisy time, Bill Lee. The Expos get credit for being the first team to hire a Latino manager, though Felipe Alou bounced around the organization for a long time before finally being given his opportunity, then did an excellent job with a franchise that ranged from unlucky to doomed. The Expos also provided their fans with a few seasons of legitimate promise at a time when it was especially necessary, since the Montreal Canadiens were uncharacteristically bad during those particular years.
Teams that no longer exist boast two virtues. They can no longer disappoint their fans, and the best stories they generated can be collected, told, and tied up into a neat narrative with a definitive conclusion by writers as fired up about the opportunity as Jonah Keri obviously is.
This segment aired on March 22, 2014.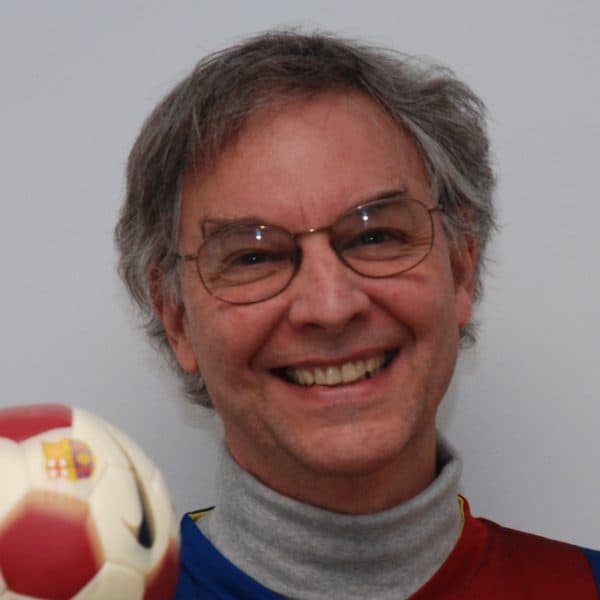 Bill Littlefield Host, Only A Game
Bill Littlefield was the host of Only A Game from 1993 until 2018.