An Inside Look At Prison Weightlifting
Resume
Daniel Genis was a college grad with a career in publishing before he went to prison for 10 years. While incarcerated he became an avid weightlifter. Now free, Genis is criticizing the efforts of some states to remove weights from their prisons.
Genis recently wrote about prison weightlifting and its benefits for Deadspin. He joined Bill Littlefield on Only A Game.
---
BL: You write that upon first encountering men lifting weights in the maximum security prison where you were incarcerated you were reminded of "Flemish paintings in which sinners toil in hell." Fill that picture out for us.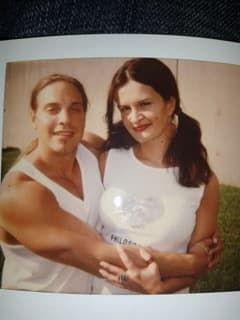 DG: If you've ever seen the painting by Bosch or by Bruegel you see the sinners toiling. They're toiling, they're sweating and they're grunting. It looks like there are overseers above them. It's not a pretty scene.
BL: The weights that you saw people lifting in that yard that first day, we're not talking about standard-issue barbells, right?
DG: We are not talking about standard issue anything at all. These weights are welded in prison shops, so we're talking about crude pig iron. If you grab it the wrong way it cuts you. And it's covered in rust, and you never know quite how much weight you're lifting. And it's very hard to change plates. In fact, the smallest increment we could jump weight in was 30 pounds at a time. Yes, it's quite a bit. So as you can imagine there were accidents.
BL: You were in prison for what you characterize as "amateur stickups." What led a fellow with a degree in history and French and a career in publishing to do that?
DG: Well, sir, I had a very bad two years of my life. Like you said, I had finished NYU, and I worked in first a publishing house and then a literary agency, and at the same time I was involved in the New York nightlife scene, so there was a little bit of cocaine, but eventually it led to heroin. And heroin ended everything for me in one year and nine months. That's all it took.
BL: I'm curious: Your description of the weight lifting culture in prison is extraordinary. Were there other sports with equally-devoted followings?
DG: There are, but on the softball, on the football, on the basketball every one of those sports has a bookie involved, has a lot of money put on the outcome of the game, has people acting as ringers, has people throwing the games. It's not a clean way of passing the time. It's not fun. It's serious.
BL: In some states there's been an effort to remove weights from the prisons. What is your understanding of the rationale for that?
If you think that people end up going to prison out of some kind of strength or just evil nature it's really not that simple.

Daniel Genis
Because if you think that people end up going to prison out of some kind of strength or just evil nature it's really not that simple. A lot of people come to prison just because they're weak and because they've never achieved anything in life because they're uneducated, they're ignorant. They might not have had any kind family. So having come to prison where successes are also not easy to come by – because what are you going to do? Be a good worker at the mess hall? There's really not all that much for them. What they do instead is succeed by rebuilding their own bodies.
This segment aired on May 10, 2014.