Pro Football Hall Of Famers Converge In Cleveland
06:00
Play
This article is more than 7 years old.
When NFL players and coaches are enshrined in the Hall of Fame, they receive a yellow sports jacket. With 100 Hall of Famers at Cleveland's I-X Center for "Fan Fest" last weekend, the only place you'd find more yellow blazers is a Century 21 real estate convention. According to organizers, the event is the largest gathering of Hall of Famers other than the annual enshrinement ceremonies in Canton, Ohio.
And the fans who bought tickets aren't the only ones who are excited. Turns out Hall of Famers look forward to meeting Hall of Famers, too.
John Hannah played on the offensive line for the New England Patriots in the 1970s and '80s.
"I've been coming to the inductions ceremonies for a long time and I'd never met Bob Brown until yesterday. And Bob Brown was one of my heroes growing up. He was one of the most ferocious offensive tackles that ever was," Hannah said. "So, even for me, I'm still a fan and I got to see people I'd never seen before. So you can imagine what it's like for all the folks that are coming here and a part of it."
Harry Carson played his entire career in New York and won a Super Bowl with the Giants, but the former linebacker still found himself a little star-struck.
"I was just with Claude Humphrey. And Claude Humphrey was one of my heroes and I'm sitting there and I'm telling him how much I tried to pattern my game after him," Carson said. "Yesterday, I was sitting with Jim Brown and I said, 'Jim, tell me. What is it like to be Jim Brown?'"
George Veras came up with the idea for Fan Fest. Veras is the President and CEO of Pro Football Hall of Fame Enterprises. The funding came from an unusual partnership with the multi-state lottery Powerball. In a 17-state promotion, fans registered for a chance to attend a private party with the Hall of Famers on Friday night. 200 winners were chosen.
Veras says Powerball's investment of a few million dollars covered appearance and travel fees for the Hall of Famers and the operating expenses to set up the shows open to the general public.
"Fan Fest is an event where fans get to hear, meet and greet Hall of Famers face to face," Veras said. "Over a five-hour period, four shows of five hours, we've created opportunities where fans can hear from Hall of Famers in our 1,000-seat theaters, the legends talking about how they got to Canton."
In addition to panel discussions, including some moderated by Larry King, fans could pay extra for autographs or to see Pittsburgh Steelers legend Terry Bradshaw's one-man show. There was a spot to take pictures with the Lombardi Trophy that will be awarded at next year's Super Bowl, stations for timed running and passing drills, free sports memorabilia appraisals, and the bronze busts of the players, which are normally on display in Canton.
"We're trying to create this county-fair atmosphere using Hall of Famers as the outreach."
For fans, Pro Football Hall of Famers are larger than life and in that sense, the Cleveland's IX Center was the perfect setting for the event. It is massive. There's an indoor Ferris wheel. And the layout for Fan Fest included a full-sized, 100-yard artificial-turf football field where kids from local teams could run through drills and get advice from former NFL stars.
Lorain, Ohio resident Cheryl Gatchell brought her father to Fan Fest. Elmer Gatchell is 90 years old and served in World World II.
"He's a football fan for years and years. And there was nothing like this that happens where they're all in one spot. It's a wonderful event," Cheryl Gatchell said. "He was so excited. He just got to meet [Green Packers great] Forrest Gregg."
"Vince Lombardi said he was best player that he ever coached," Elmer Gatchell added.
While I was talking with the Gatchells, we were very politely interrupted by one of the greatest running backs of all time. Spotting Elmer Gatchell, who was in a wheelchair, Detroit Lions legend Barry Sanders walked over, introduced himself, and posed for a photo.
Gatchell laughed and said, "That's 'ol Barry Sanders. He was a pretty good football player."
"I was pretty good," Sanders said with a smile.
Joe Hadden and his teenage sons drove to Cleveland from Ocean Township, N.J. Hadden says one of the highlights was meeting Baltimore Colts running back Lenny Moore, who was one of Johnny Unitas's favorite passing targets.
"I mean, [Moore] took his time to talk to my sons about football, even about life," Hadden said. "It's great to meet him and then he goes a step further. You just can't put a price on that."
Those kinds of reactions have George Veras thinking about Fan Fest as more than just a one-time event. Organizers had prepared for 20,000 visitors over the course of two days. The actual attendance appeared to fall well short of that total. However, Veras and his team have visions of a annual show built on the same grand scale as the debut in Cleveland, but staged in different cities.
"Where else can you [do it]?  Well, [Dallas Cowboys owner] Jerry Jones thinks big. We can do this in [AT&T] Stadium. We can do this in McCormick Place in Chicago. There are other great places that have to handle this type of size. But you know what? We're the Pro Football Hall of Fame, it's go big or go home."
Going big has its appeal, but former Los Angeles and St. Louis Rams offensive lineman Jackie Slater will remember the simpler pleasures of the weekend.
"Just one more opportunity to hang out with guys that you admire and have watched and been a fan of over the years. To be here it's fantastic. I'm enjoying it and having some soft-serve ice cream and everything," Slater said with a chuckle before stopping to talk with some fans.
This segment aired on May 10, 2014.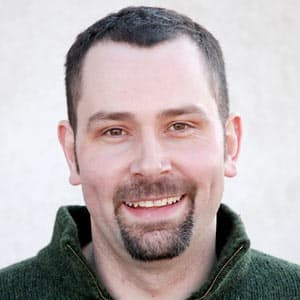 Doug Tribou Reporter/Producer
Doug Tribou was formerly a reporter and producer at WBUR and for WBUR's Only A Game.