Charlie Pierce: The Week In Sports
06:05
Play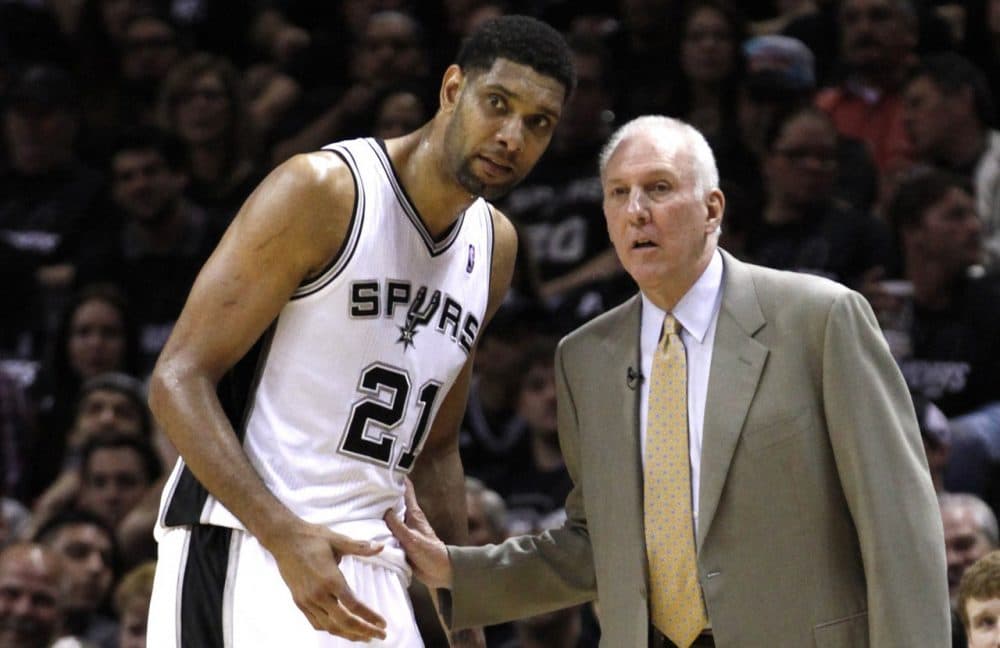 This article is more than 7 years old.
As the San Antonio Spurs continue to battle the Oklahoma City Thunder, ESPN has suggested that team's coach and superstar duo are the best such pair since baseball player Honus Wagner and his manager started working together in 1897. Only A Game analyst Charlie Pierce disagrees. Bill and Charlie also discuss Steve Ballmer's $2 billion bid for the Los Angeles Clippers, the NFL team in Washington's ill-advised social media campaign to rally support for its name, and a new (sports!) world record that will give you the jitters.
This segment aired on May 31, 2014.