No Shortage Of Real Athletes In 'Big Man Run'
06:49
Play
This article is more than 6 years old.
It's barely 9 a.m. on a sunny Saturday morning and already a dozen nervous men have lined up to the left of a raised stage in Worcester, Mass., fidgeting as they prepare to step on a scale.
"Mike from Burlington," the announcer blares. "He made it, baby: 190. 190!"
This is the 19th annual Big Man Run, and while thinner runners are allowed to attend, only big men — those weighing in at 190 pounds or more — are allowed to win.
"Most runners are much thinner than that," says Manny Arruda, one of four 'Big Men' who've lined up for all 19 races. "Us big guys, we have feelings, too."
Arruda lives in Naples, Fla., but he travels to Massachusetts every year to compete in the Big Man Run. He remembers how the whole thing started.
"We were having some adult beverages in Khoury's Spa in East Somerville..."
Khoury's was a dive bar kept open long past its prime because no one minded the sweaty runners who drank there after their weekly runs.
"We had done a Tuesday night run, which we usually did, and these two characters come up with this while they were imbibing," Arruda says.
Then idea? 'Big Man' Jack Goolsky explains it best.
"Essentially what you have here is people from every conceivable ilk of life, if you will, every age, all dedicated to the concept of drinking and running," Goolsky says. "Simultaneously, I might add."
In addition to the weight requirement, the Big Man Run has a couple of rules. Runners carry three $1 bills to tip the wait staff at each of three bars. 'Big Men' always tip.
The course changes every year, and runners aren't told where they're going until they're out on the course. The simple act of asking for a preview can result in disqualification.
But the race always goes something like this: Run for a while, tip your server, eat a hot dog, drink a beer, and repeat three times over the course of about 4 or 5 miles.
Oh, and there's one more rule.
"You cannot vomit," Goolsky says. "Vomit, ralph, puke, blow chunks, go to Framingham. Can't do it."
Each runner's weight is written in marker on his upper arm, and the heaviest man is declared "The Mythical Pachyderm." Sean Fitzpatrick isn't in the running for that title, but he understands why men are willing to display their weight for all to see.
"Most fun race I've ever done," Fitzpatrick declared. "I've run Boston Marathon twice, I've done a thousand other races, but this the most fun race I look forward to because it's just pure comedy."
Fitzpatrick said he plans his vacations around this race, but he doesn't pay much attention to the winners and losers.
"I think we all win, because we get hot dogs and beers," he said.
Runners come from all over for this race, but co-founder and organizer Paul Collyer says they shouldn't expect the 'Big Men' to take it easy.
"These guys are going to race," Collyer says. "Are you kidding me? These guys will be running hard. They all run hard. It's a pride thing."
Maybe it's concern over 'Big Men' and their pride that leads Collyer to address the racers at the start line.
"I think we all win because we get hot dogs and beers."

Sean Fitzpatrick, runner
The crowd applauds.
As racers line up at the start, Jack Goolsky positions himself at the front of the pack, right next to a guy dressed as a hot dog. The moment he's been waiting for all year is almost here.
"You will physically be able to feel the asphalt tremble below your feet, and I'm right in the middle of it," Goolsky says. "[I'm] awestruck every time."
At the sound of the siren, 150 runners rush past. Contrary to Goolsky's promise, the ground does not tremble under my feet. Despite the fact that the majority of these runners top the scale at more than a buck-90, most of them aren't fat. They're tall. They're muscular. And they're fast.
By the time I catch up with them just a quarter mile down the street, most have already handed their tip to a volunteer and headed inside Three G's Sports Bar, where regulars fill nearly every barstool despite the fact that it's 10:30 in the morning.
That first hot dog and beer go down smoothly, with nary a belch. There's a little more trouble at the second stop, where someone forgot the hot dogs. Runners are told to drink two beers instead. But the third and final bar – just a few hundred yards from the finish line — is where the real challenge begins.
"It's a good thing it's only once a year because you tend to forget how difficult it actually is," jokes Jack Goolsky, who finished the four-plus miles, four beers and two hot dogs in just over 34 minutes.
Goolsky's the third fastest runner in his age class — 50 and older — but almost seven and a half minutes slower than the overall winner.
"Honestly, it's one of the toughest events that there is," he says. "I've run [the Boston Marathon] three times. This is tougher than the marathon."
Back at the finish line, Josh Cheron, a 'skinny' who weighed in at just 150 pounds, is waiting for the beer line to open. Cheron came in fifth place....or, he would have, if this race recognized 'skinnies' as possible winners. He said that 'skinnies' like him just can't keep up with the 'Big Men.'
"I wouldn't even use the word athlete in quotes," Cheron said. "There are guys who are just 190-plus pounds who are solid athletes and they'll win outright, which is what makes this fun. Us guys who can be fast at 5Ks, 5 milers, whatever, we'll get our butts kicked out here."
Every year, organizers say they've put on this race for the last time, which is why it's pretty safe to say that the 'Big Men' will return for their 20th annual race next summer.
This segment aired on July 19, 2014.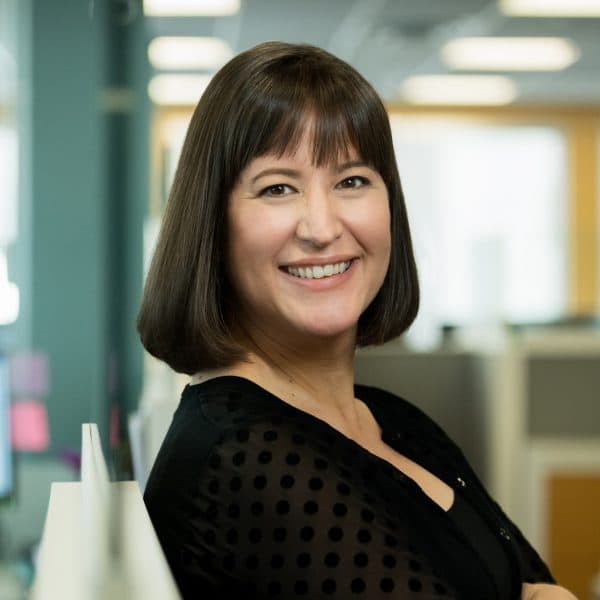 Karen Given Executive Producer/Interim Host, Only A Game
Karen is the executive producer for WBUR's Only A Game.