Rice Cut, Suspended Indefinitely After Release Of New Video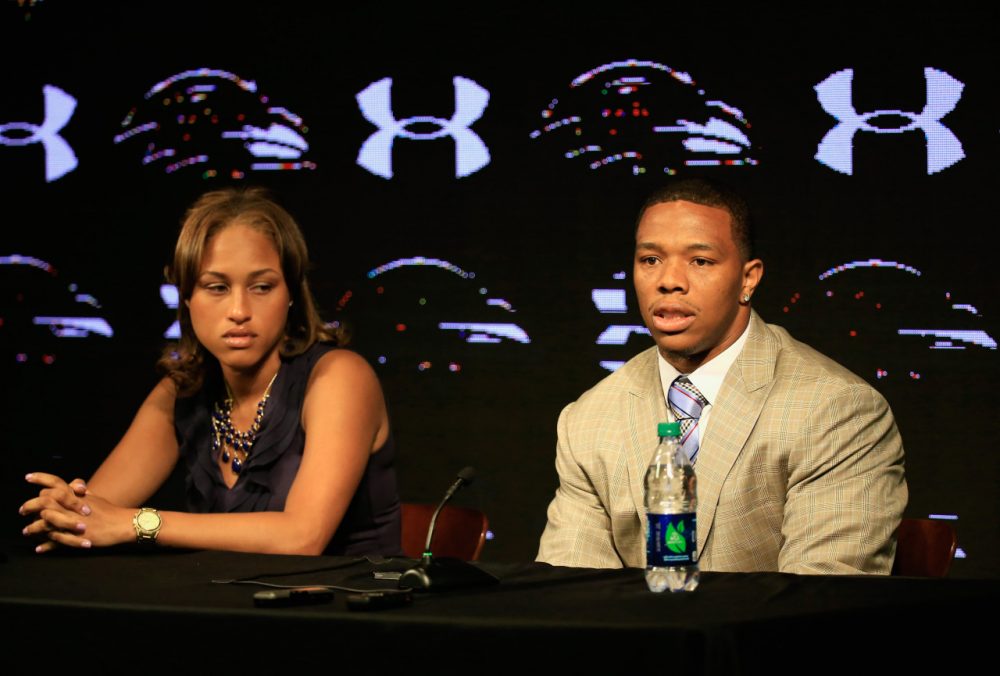 This article is more than 7 years old.
The Baltimore Ravens released Ray Rice on Monday after TMZ published a video of the running back punching his then-fiancee in the face in a hotel elevator in February, knocking her out cold. Shortly after the team cut Rice, the NFL "indefinitely suspended" him.
The NFL's head of public relations Greg Aiello tweeted the league's decision:

Roger Goodell has announced that based on new video evidence that became available today he has indefinitely suspended Ray Rice.

— Greg Aiello (@gregaiello) September 8, 2014

Until now, the only video that had been made public showed Rice dragging Janay Palmer, who was unconscious, from the elevator. The NFL told the Baltimore Sun's Jeff Zrebiec that no one in that organization had seen the footage from inside the elevator before Monday's release by TMZ, but NPR's news blog The Two-Way notes that some have suggested the NFL had previous access to the footage.

After the initial incident in February, both Rice and Palmer were charged with assault, but a grand jury elevated the charge against Rice to third-degree aggravated assault. The charge against Palmer was dropped. Palmer and Rice have since married. Rice is in a court-sanctioned program that could lead to the case against him being dropped.

In July, in a move that was widely criticized, Goodell suspended Rice for two games. Goodell stood by his decision until Aug. 28, when he released a letter to team owners in which he wrote, "I didn't get it right." The letter went on to detail new policies regarding NFL players and staff involved in domestic violence cases.

The new policies include a six-game suspension for a first offense. For a second offense, the penalty could range from a one-year suspension to a lifetime ban from the league.

The video, released by TMZ, is difficult to watch. We share it here for context.

More: