A Farewell To Landon Donovan
03:48
Play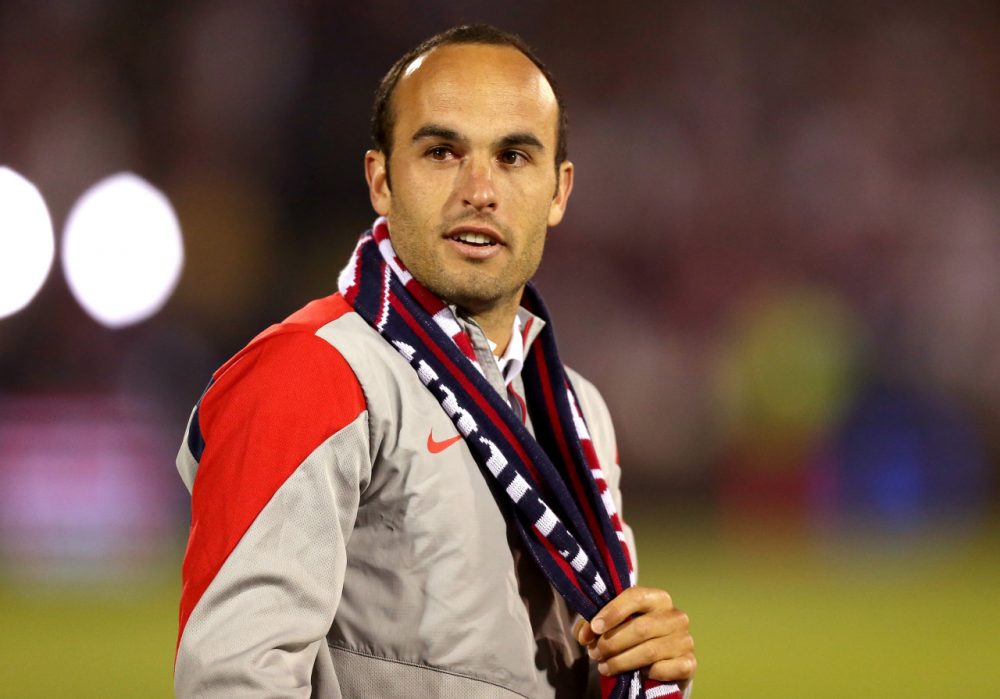 This article is more than 6 years old.
As Landon Donovan departed after playing his final game for the U.S. Men's National Team on Friday night, the crowd at Rentschler Field in Connecticut thanked him. Count Bill Littlefield among those who appreciate Donovan's career.
The "Thank You" chant for Landon Donovan during his final game with the U.S. National Team was no surprise. Over the span of a career that lots of U.S. soccer fans probably consider too short, Donovan, age 32, made 157 appearances with the national team and scored 57 goals. Beyond that, he has perhaps been almost everything to almost everybody who follows soccer.
Donovan delighted people who believe that soccer and the rest of our games are taken far too seriously.
His most celebrated goals changed soccer in the U.S. As one writer put it, he took the U.S. from a team happy to make the World Cup to one that expects to be there. With the LA Galaxy, he was no less brilliant than the team's imported superstars, which led some to assume that the best U.S. players could hold their own anywhere.
But Donovan didn't hold his own in Germany when he attempted to transplant his game. Some found in his decision to return home, humbled, if undiminished, evidence that U.S. soccer still has a long way to go. Those who believe that in the preeminent soccer nations there is a prejudice against U.S. players who aren't goal keepers also found reason to cite the experience of Landon Donovan.
Then, in the run-up to the 2014 World Cup, rather than try to impress U.S. head coach Jurgen Klinsmann, Donovan did the one thing certain to baffle the coach: He walked away from the game for a while.
By doing so, as surely as he sabotaged his opportunity to join the U.S. team in Brazil, Donovan delighted people who believe that soccer and the rest of our games are taken far too seriously by the people who play them, coach them, own them and watch them. Their argument is that when the fun has gone out of it, players, who are, like the rest of us, multidimensional human beings, should follow their passions into some other sphere. Donovan became exhibit A in their argument.
[sidebar title="World Cup Controversy " width="630" align="right"] With the 2015 women's World Cup scheduled to be played on artificial turf, female soccer stars have filed a lawsuit. [/sidebar]
Then he came back. By doing so, he galvanized a discussion among soccer fans worthy of any argument in Germany, England, Italy or Spain about who should be on the national team. How great that such an argument could occur here!
Then he returned to the national team and played last Friday night against Ecuador in a friendly that had little significance apart from his presence.
And finally, because soccer operates simultaneously in several dimensions, he'll play some more. The Galaxy will be among the clubs favored to run deep into the MLS playoffs. So we have the pleasure of watching to see if Landon Donovan, so many things to so many people, will have the opportunity, so rare among retirees, to go out a winner.
More Soccer Coverage: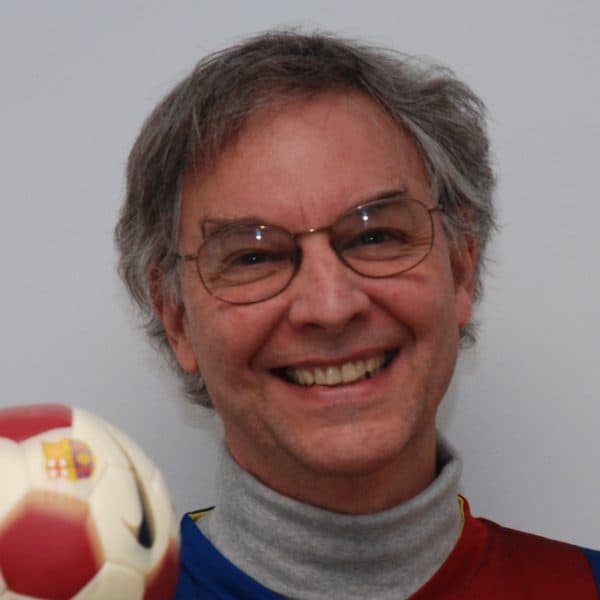 Bill Littlefield Host, Only A Game
Bill Littlefield was the host of Only A Game from 1993 until 2018.