Time Crunch: Pro Sports Leagues Work To Shorten Games
05:42
Play
This article is more than 6 years old.
The amount of time in a day has not changed. But in the Digital Age, the number of things competing for that time has skyrocketed. It's no coincidence that pro sports leagues are taking steps to shorten their games.
In everyday life, many Americans feel like an NFL quarterback running a two-minute drill.
"There is this feeling of time pressure," said Brigid Schulte, a staff writer at the Washington Post and the author of "Overwhelmed: Work, Love, And Play When No One Has The Time."
"Surveys are showing it, the time studies are showing it, that people these days are feeling that there is not enough time in a day to do everything that they need to and everything that they want to."
Baseball's Big Experiment
"We have an explosion of choices these days, so that we're all becoming a harried leisure class."

Brigid Schulte, author of 'Overwhelmed'
"I understand what they're trying to do. You know, the games have slowed down. There's less activity," Salt River Rafters Manager Andy Haines told Only A Game. "But I also know it's just very complex, and it's going to take time to implement these things."
There are six new rules, including no-pitch intentional walks and a strict limit of 2 minutes and 30 seconds for pitching changes. Hitters also have to keep one foot in the batter's box most of the time. But to Haines, the most drastic rule is the one that puts pitchers on a 20-second clock.
"You have a clock on the field; that's a pretty big change," Haines said. "And also, just how intimidating it is for the pitcher and the hitter to ... know there's a penalty involved. I think that one definitely sticks out the most."
Watching baseball with large, orange numbers counting down behind the catcher takes some getting used to. There's no plan to extend the rules to the big leagues yet, but in 2014, fall league games have been nine minutes shorter on average than last year.
An NBA Tryout
This fall, the NBA tried its own time-crunching experiment during a preseason game between Brooklyn and Boston. The league shaved one minute from each quarter and dropped a mandatory TV timeout in each half.
[sidebar title="An Unusual Path To West Point" width="630" align="right"]A troubled mother, a gay couple, an interracial adoption and basketball are all part of how Max Lenox arrived at West Point. Lenox's fathers and Sports Illustrated's S.L. Price join us.[/sidebar]At a practice this week, Celtics coach Brad Stevens said sports leagues need to cater to fans' schedules.
"Everybody's already thinking of ways to make their sport the most easy to view. And I credit the NBA for trying it in the preseason and for continuing the discussions about it," he said.
The game played out 17 minutes faster than the league average of 2 hours and 15 minutes. But it's only one preseason game and Boston assistant coach and former NBA player Walter McCarty's not sure the same would hold true in the regular season.
"There's still gonna be fouls, gonna be timeouts, and coaches trying to out-strategize one another and replays and all that stuff," McCarty said. "All that stuff slows the game down."
Little things add up. And many fans are also squeezing short bursts of sports into their schedules by following athletes on Twitter or Instagram and adjusting their fantasy football rosters every week.
"People who study leisure, they'll say that we have an explosion of choices these days, so that we're all becoming a harried leisure class," Schulte said. "Particularly with technology, that you're kind of flitting from one thing to the next to the next and at the end of the day, you haven't had a really satisfying experience."
The majority of the TV audience for pro sports is male. And Schulte says time-use studies show men are doing more household chores and parenting than in earlier generations. That shift in mindset makes it harder for guys to head to the den, flop down in a recliner and watch the game.
"Well, then you're not going to have that audience sitting there for hours on end," she said.
The PGA Tour's Approach
By their nature, golf tournaments last for hours on end. And for the PGA Tour, there's a different challenge in presenting its product on TV.
[sidebar title="Famed Scottish Golf Club Admits Women" width="630" align="right"]After 260 years, the Royal and Ancient Golf Club voted to admit female members in September.[/sidebar]"When we have a weekend telecast with one of our television partners — NBC, Golf Channel or CBS — it goes off the air at 6:00, Eastern. Well, when you started a golf tournament at 7:15 that morning, it's kind of more art than science sometimes to try to get it to end right at 6," PGA Tour Senior Vice President of Competition Tyler Dennis said.
In October, a new rule reduced the time allowed for the first player to tee off at each hole by 10 seconds. Since 2001, the Tour has tracked the pace of play with a technology called ShotLink. Using lasers and a data recorder, a person assigned to a group of golfers notes the location of each shot and how long it takes to hit.
Dennis says collecting data can help with planning tournaments, but it also helps the tour set a good example for recreational golfers.
"A common, known problem that is a regularly cited by people is that it takes too long to play," he said. "So, it's sort of an initiative for the game of golf, as well."
Whether it's spending time on the links or just getting into the zone to watch the big game, Schulte says sports have the potential to improve mental health.
"Psychologists have said that peak human experience is when we get lost in something in that timeless state of flow," Schulte said. "So, you don't want those things to go away that you can get so caught up in the moment that it makes you feel really alive."'
But keep this in mind: if your team loses, screaming at the TV probably won't ease the stress of modern life.
This segment aired on November 15, 2014.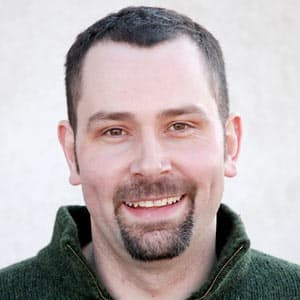 Doug Tribou Reporter/Producer
Doug Tribou was formerly a reporter and producer at WBUR and for WBUR's Only A Game.