This article is more than 5 years old.
The holiday season is upon us, as is its music.
This week's show features Sleigh Ride, performed by The Ventures, from The Ventures' Christmas Album.
We're also proud to sample Jingle Bells, performed by Booker T and the MG's, from Soul Christmas, as well as Honeyky Hanuka, performed by the Klezmatics, from Woody Guthrie's Happy Joyous Hanukkah, and Rocket Man performed by the Fastbacks from Truth, Corrosion and Sour Biquits.
I am particularly happy that we worked into the mix Let It Snow, performed by Ella Fitzgerald, from A Swinging Christmas.
I would also be happy to see in the show Ella Fitzgerald singing anything else, or Ella Fitzgerald gargling, or juggling, or putting out her cat.
Simple Man, by Lynyrd Skynyrd, from Lynyrd Skynyrd also made it into this week's show, unless the technical director only said it did so as to fumble up my typing fingers, which have trouble finding "y" unless it's at the end of a word.
You can also hear strains of Little White Ball, by Golf Tempo King, from Golf Tempo King in this week's program, and of course Holiday Sweater, by the San Jose Sharks, from the internet. Regarding that final choice, it would be a cheap shot to suggest to the Sharks that they stick to their day jobs, and only an idiot delivers a cheap shot to the members of a pro hockey team.
This segment aired on December 13, 2014. The audio for this segment is not available.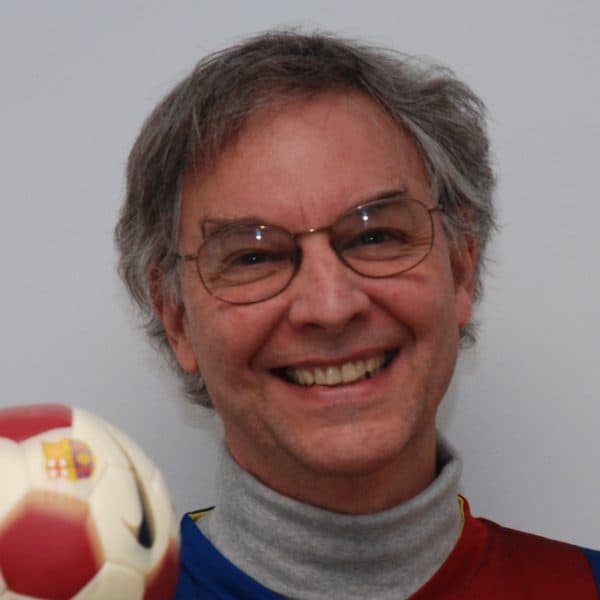 Bill Littlefield Host, Only A Game
Bill Littlefield was the host of Only A Game from 1993 until 2018.