This article is more than 5 years old.
Since Christmas is just around the corner, all the music in this week's show has a holiday theme.
Wildcat, by Ratatat from Classics is redolent of echo of sleigh bells in a snowy wood, don't you think?
Blame It On Myself, by Murphy's Lawyers, from the Lost Demos owes a great deal to "Silent Night," obviously, though to call it derivative might be overstatement.
Between "God Rest Ye, Merry Gentlemen" and "The Little Drummer Boy," you're certain to find Under the Influence, by Citizen King, from Mobile Estates, which is also featured in this week's program.
We contemplated using Sarah McLachlan's I Will Remember You. Unhappily, there wasn't time for the final chorus of the song, where she sings, "Hooray for the holidays! They remind me of my happy childhood! Santa loves the Oilers, even when they've been naughty!"
This week's program also features Deer Hunter's Polka, by Brown Trout and the Lunkers, from Songs for the Deer Hunter. Everybody knows a holiday feast would be incomplete without venison.
And then, of course, there's Hockey Holidays, by the Zambonis, from Playoff Fever, Dot Dot Dash Records, which does, in fact, reference holidays, which pretty much robs this extended joke of whatever momentum it might have developed over the past page or so, doesn't it?
Happy holidays.
This segment aired on December 20, 2014. The audio for this segment is not available.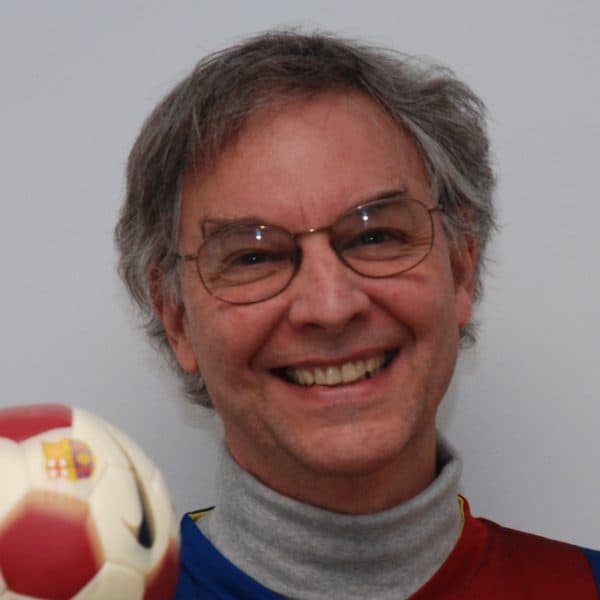 Bill Littlefield Host, Only A Game
Bill Littlefield was the host of Only A Game from 1993 until 2018.