Military Rehab Program Welcomes NFL Retirees
03:58
Play
This article is more than 6 years old.
Since 1993, the Eisenhower Center in Ann Arbor, Mich., has been working to rehabilitate veterans of the military who've suffered traumatic brain injuries in combat. Recently, the center's program called After the Impact has also begun serving football players experiencing impairment as a result of concussions or sub-concussive hits.
According to the NFL, almost 30 percent of the players retired from the league suffer or will suffer from conditions related to brain injury, conditions that include chronic traumatic encephalopathy, ALS and dementia. According to the Brain Trauma Foundation in Michigan, between 10 and 20 percent of veterans returning from Iraq have suffered traumatic brain injuries. Some of them are permanently disabled, and some experience or anticipate the symptoms which have been widely publicized in connection with the lawsuit brought against the NFL by thousands of retired players: symptoms such as mood swings, memory loss, erratic behavior and suicide.
[sidebar title="Controversial Science" width="630" align="right"]Some researchers believe new helmet technology can diminish the dangers of concussions in football. Reporter Patrick Hruby joined us to explain why they may be wrong.[/sidebar]After the Impact pairs former NFL players with combat veterans in therapeutic activities. According to Devin Hutchings, the program's director, the vets and former players "create a brotherhood" based on their mutual respect as well as the similar challenges they face. As he put it, "Guys getting out of the military and guys leaving football face the same question: What do we do now?"
The need for such a program is obvious, and the former players and former servicemen who'll benefit from it are fortunate. Thousands of those who went before them in both professions have suffered and died for lack of knowledge about their conditions and the failure and neglect of those who should have been serving them.
But it's sad to realize that under current conditions, After the Impact is not likely to lack for clients going forward.
Obviously war and football are not the only activities in which participants risk traumatic brain injury. Just as obviously, equating war and football is silly. History suggests that the former will always be with us, at least until we evolve beyond our present state. The latter is a game played for the entertainment of millions of fans and the enrichment of team owners, league executives, and the relatively few players fortunate enough to have long careers.
As the New Year begins, may our evolving proceed as quickly as possible, and may the damaged veterans of our national wars and the players disabled by our national game continue to find healing together.
This segment aired on December 31, 2014.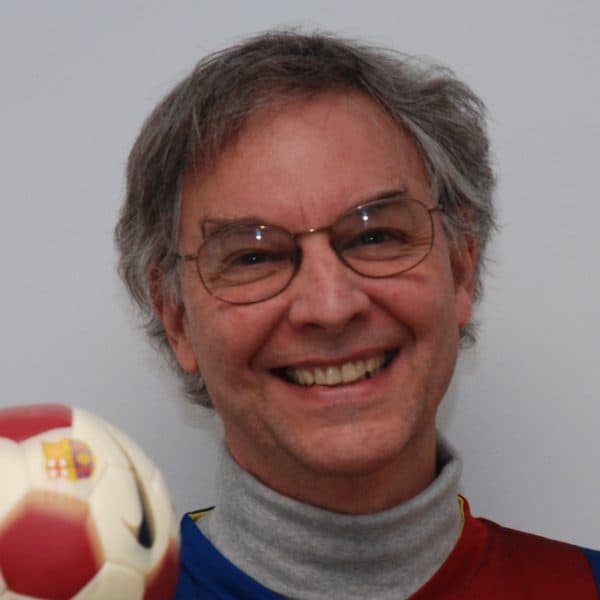 Bill Littlefield Host, Only A Game
Bill Littlefield was the host of Only A Game from 1993 until 2018.