AFC Championship Preview: Colts Vs. Patriots
04:25
Play
This article is more than 6 years old.
On the day after his team won their spot in the AFC championship, Colts head coach Chuck Pagano was in the mood to look back. Three years ago, Pagano was a rookie coach working for a rookie GM and shepherding a rookie quarterback, Andrew Luck.
"I was looking for the head coaching manual, you know, and there wasn't one on the desk," Pagano joked.
But don't tell Pagano that it should have taken longer to bring the Colts back to the AFC championship game.
As soon as that game ends it's like, 'Boom,' and the clock starts. It's a race to see who can prepare the best.

Tom Brady
While the Colts have been going on faith for the past three years, the Patriots have been busy playing deep into the playoffs. This is their fourth consecutive AFC Championship game appearance and the team's ninth with Tom Brady as quarterback and Bill Belichick as head coach. But, to hear Belichick tell it, experience doesn't give his team an advantage.
"Right now, I don't really care about any of the other games — last week, last year, 10 years ago, whatever it was," Belichick said.  "All our focus is on the Colts. We've got to coach well and we've got to play well. That's our challenge."
Belichick said his team will have to play and coach their best game to advance, which is something he always says this time of year. After losing in the last two AFC Championship games, the Patriots know better than to underestimate their opponent. But the overall feeling at Gillette this week was relaxed, even when a reporter asked Brady to explain his now-infamous intensity.
"My wife asks the same thing, 'What's your problem?' But I get pretty edgy," Brady said.  "I'd say it's like watching the games on Sunday. You watch the first game, like the Cowboys-Packers game, and it's kind of fun and you get to watch the game. And then all of a sudden you watch the Denver game and Indy play, and as soon as that game ends it's like, 'Boom,' and the clock starts. It's a race to see who can prepare the best."
[sidebar title="The NFC Championship" width="630" align="right"] The NFC Championship features a Week 1 rematch: The Seattle Seahawks are hosting the Green Bay Packers. [/sidebar]The Patriots have outscored the Colts 144-66 in three wins since 2012. When these two teams met in November, Indianapolis couldn't stop the Patriots running game and New England won by 22 points. But that doesn't mean veteran defensive tackle Vince Wilfork is taking his preparations lightly.
"Luck is probably one of the best quarterbacks in the game," Wilfork said. "He's a young stud. And you'll be seeing a lot of more of him in his future. So it's going to take everything we have."
During his Wednesday press conference, Andrew Luck called Tom Brady and many of the Patriots starters "studs." But, Luck said the same thing about Denver Broncos quarterback Peyton Manning last week, right before the 38-year-old quarterback played one of the worst games of his postseason career. Luck may be a young stud playing in his first AFC Championship, but he says that doesn't mean he's playing for an inexperienced team.
"We're blessed to have great veteran leadership — guys that have been there, done that. So helpful," Luck said.  "And I think a great group of young guys that are willing to listen and sort of open their ears, keep their mouths shut. I know that's what I did, and I still do. When those guys talk, you better listen. 'Cause they've been successful for a reason."
Bob Kravitz, sports columnist and commentator for WTHR in Indianapolis, says there's a reason the Colts are so relaxed this week, and it doesn't have a lot to do with confidence.
"I think this is a team that's playing with house money," Kravitz said.  "And they understand that. They're a team that has no pressure on them. Nobody expects them to emerge from this game as the winner and go to the Super Bowl. So I think they're pretty chill down there."
Kravitz knows it's not a choice that's going to make him popular in Indy, but he's picking the Patriots to advance.
More NFL Coverage On Only A Game:
This segment aired on January 17, 2015.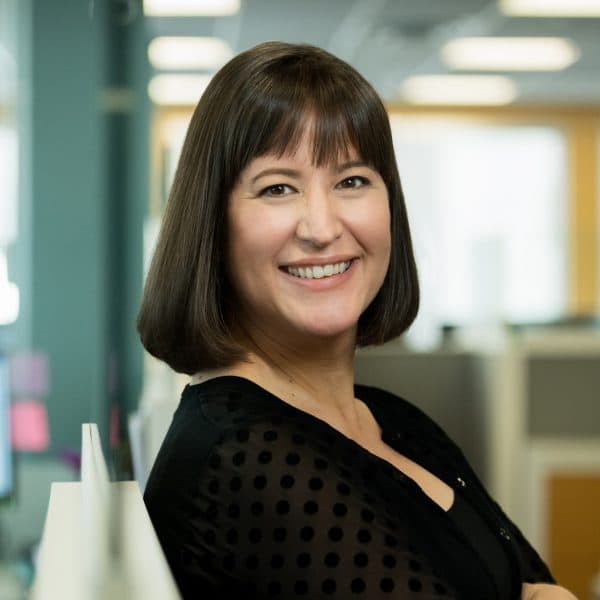 Karen Given Executive Producer/Interim Host, Only A Game
Karen is the executive producer for WBUR's Only A Game.