Ice Climbing Festival Breathes Life Into Ouray, Colorado
Resume
Earlier this month, some of the world's best ice climbers descended on the small mountain town of Ouray, Colo. to test their skills on rock and ice. Some have been coming to the annual Ouray Ice Festival since it began 20 years ago. Others have moved to this community known as the "Switzerland of America" just to climb in the city's ice park.
Climbing On Ice
The ice found in Box Canyon outside Ouray makes those icicles growing off your gutters this winter look pretty paltry. There's a curtain of ice in the deep gorge that hangs like melted candles off the rock.
[sidebar title="Skiers And Skinners At Odds Over Safety" width="630" align="right"]More and more skiers are skipping the chairlift by putting skins on their skis and climbing up. "Skinning" is generating uphill traffic on downhill slopes, and creating new safety concerns for resorts.[/sidebar]And it's there that some of the best ice climbers in the world like Canadian Will Gadd come to play and compete.
During this year's competition, Gadd clipped his rope into screws that were already set in the ice and rock. Sharp metal crampons on his feet and ice picks in his hands helped him move up what appears to be a frozen waterfall.
"Will's looking super smooth and cruising the lower rock section, and I'm feeling really confident that he's going to give us a good show here," said Bill Whitt, a judge at the festival.
He held a stopwatch as he watched Gadd swing out onto a massive rock face called the "Mighty Aphrodite."
"What we're looking for is basically who gets the the highest, the fastest. Right now the upper platform is kind of rebuffing a lot of people," Whitt said. "They're getting the diving board, getting kind of schooled and knocked off the route."
The "diving board" is a man-made climbing wall that juts out over "Box Canyon." A horse skull with deer antlers attached dangles from the top. Gadd shook out an arm before he moved onto the platform.
Gadd had 12 minutes to complete the route, but with a couple minutes left he fell off. His rope, clipped into the rock, caught him. And for a few moments he smiled, suspended safely above the canyon floor.

Origins Of The Ouray Ice Festival
Gadd has been coming to the festival off and on since it started 20 years ago as a way to show off the sport.
"And it's just grown and grown, and now it's a real gathering of the outdoor sports world," Gadd said.  "And it's really a lot of fun to see this much energy and this much psych put into a sport."
Now there are dozens of gear vendors, competitions and prize money for the winners. Thousands of people come here every year to check out the festival and the ice park. But when Whitt, a wind-surfer-turned-climber, moved to Ouray from Southern California in 1989 to ice climb, there wasn't much happening.
"It was like full-on 'Field of Dreams.' Build it and they will come."

Bill Whitt, Ouray Ice Park co-creator
"It was like full-on 'Field of Dreams.' Build it and they will come," Whitt said. "And he was like, 'You're mental.'"
The two got permission to access private land in the canyon owned by Ouray Hydroelectric. They worked with the U.S. Forest Service to have access to the rest of the land. And the hydroelectric plant let Whitt tap into a water pipe that runs along the canyon's rim to make ice.
"We welded hose taps basically like you have on the side of your house that you hook your garden hose onto," he explained. "We hooked those on, and we were like, 'Wow. We got water.'"
There was a lot of trial and error those early years of the ice park — a lot of frozen garden hoses being shoved into Whitt's hotel hot tubs to unthaw. Then, it was back to the canyon to grow more ice.
"So, I mean, it was hysterical, but that was the start of ice farming in Ouray," Whitt said.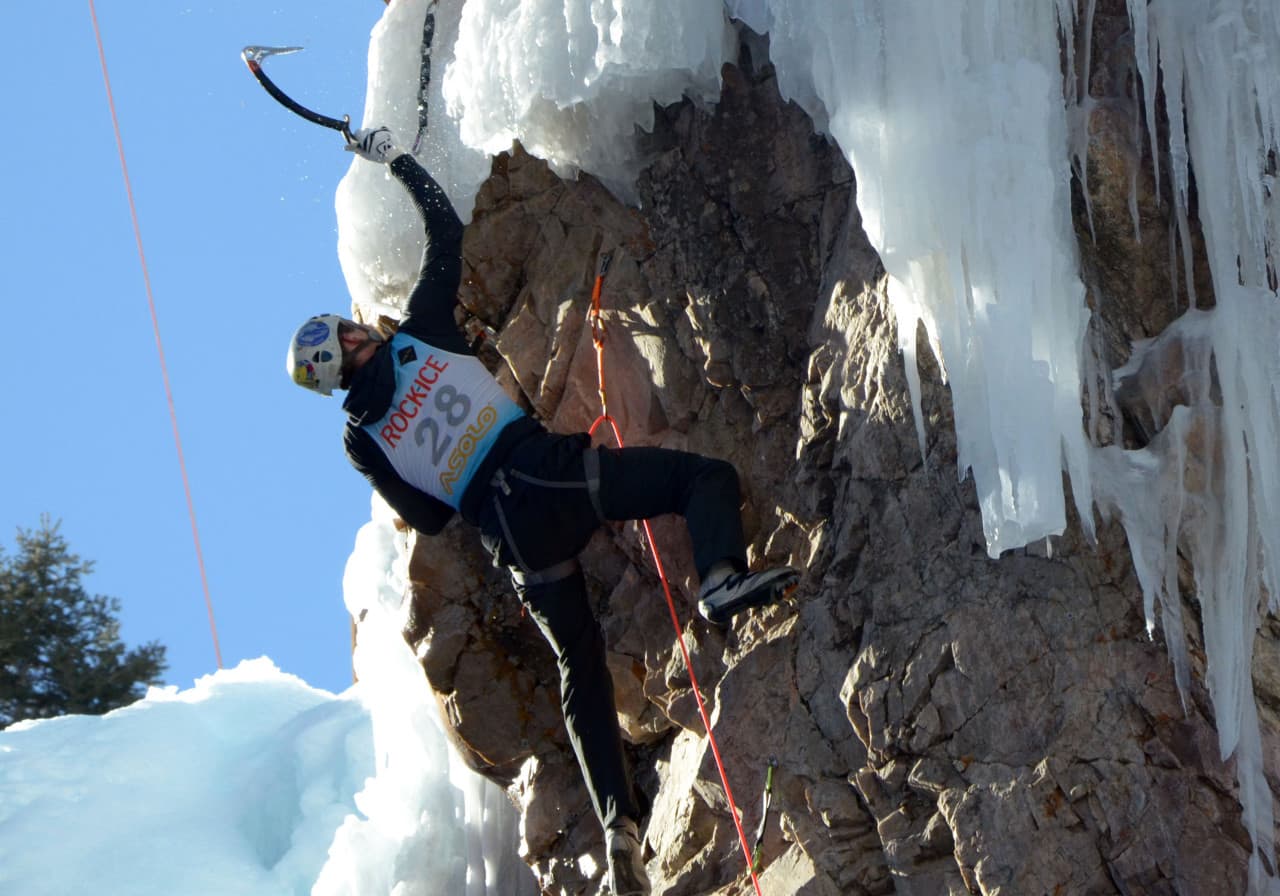 The Festival Today 
Five years ago the city of Ouray bought 24 acres from the U.S. Forest Service that now make up most of the ice park. Water comes from the city to create more than 200 climbing routes in the park.
"It's absolutely gorgeous and astonishing, and what makes it more amazing is when you really understand what goes into it," said Nicole Green, who moved to Ouray 18 years ago to climb. She's now on the park's board of directors.
"We actually have a team of three ice farmers who work for the Ouray Ice Park, and they create the ice here in the park. They maintain it," Green said. "When it snows, they are out here hosing off the ice to maintain its integrity. I mean it is a labor of love to create this park."
Above where Green stood, a chunk of ice melted and dripped.
"That's the thing about ice climbing is you're on this very ethereal thing," she said. "You've learned your whole life that ice is not a stable structure, but really when it adheres to the rock it's surprising what you can do on it.
[sidebar title="Rocket Competition In The Mojave Desert" width="630" align="right"]Every month in the Mojave Desert, amateur and professional rocketeers gather to launch rockets thousands of feet into the air.[/sidebar]This year, world champion ice climber Angelika Rainer of Italy competed at the Ouray Ice Festival for the first time. Her climb was high enough to win the women's climb and come in second overall.
"I really like the ice park," Rainer said. "I would like to have something at home like this."
Rainer actually skipped a World Cup competition to come to Ouray. Just a few years ago, only four women came to compete. On the men's side, Gadd climbed the highest to win his competition. He says there's just something special about this festival.
"Here everybody is rooting for everybody," Gadd said. "You know, you want everybody to have their absolute best run, and that vibe is strong here. It's a community gathering of the ice climbing tribe. It's just a great place."
It's a place that those guiding the direction of the nonprofit Ouray Ice Park hope to one day expand by adding more climbs in the canyon. The nearly $200,000 needed to keep the park open and free to everyone is raised through the festival each year.
There's always a question whether the park will have enough money, but organizers say the money raised from this year's festival has exceeded expectations.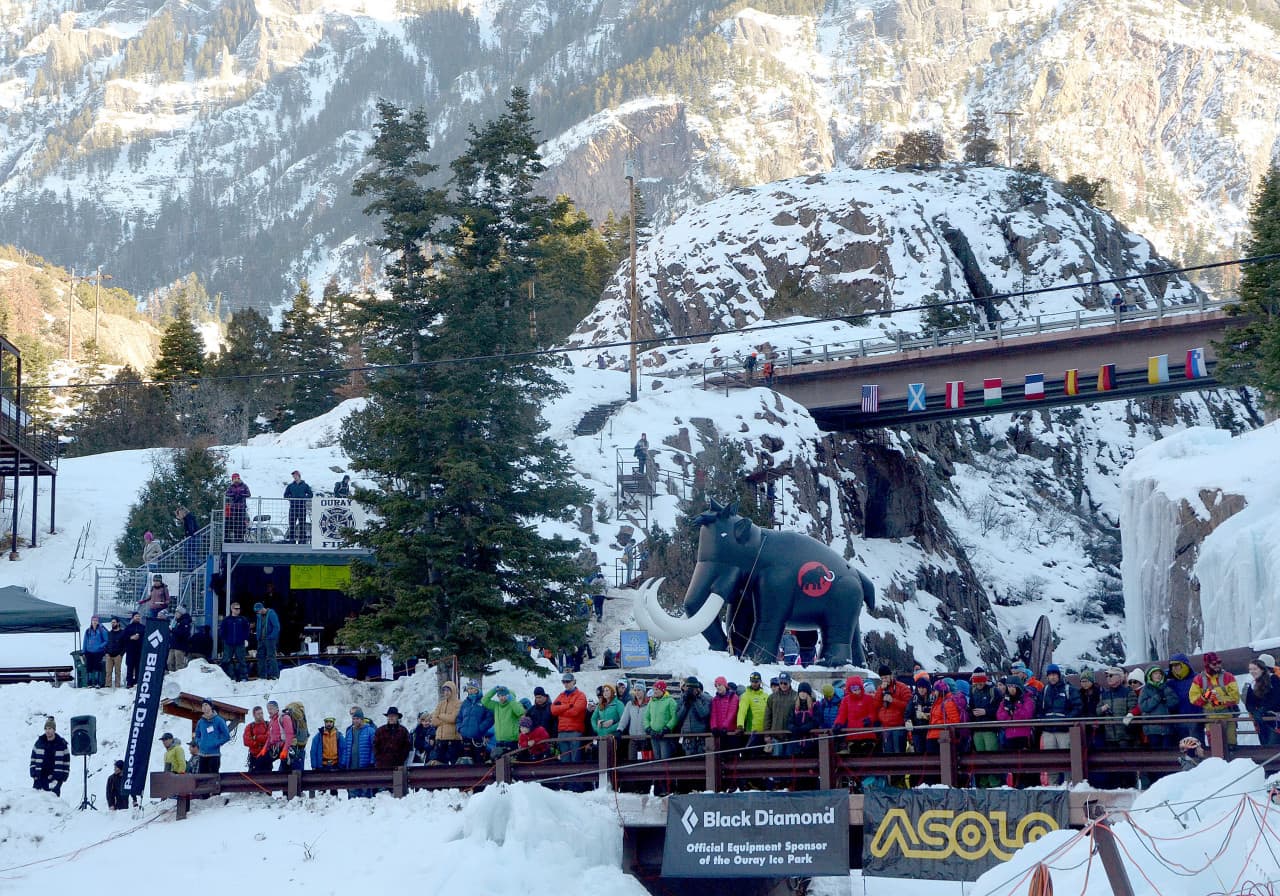 This segment aired on January 17, 2015.