This article is more than 6 years old.
Never in the long and storied history of Super Bowl Haiku have we featured as much music as we've featured in Super Bowl Haiku XXI.
"Folsom Prison Blues" (Johnny Cash from With His Hot and Blue Guitar) leads off, followed by "PS, I Love You" by The Beatles, from Please Please Me, with an assist from Only A Game Senior Producer Gary Waleik, who used to be in a band that played a venue the Beatles had played, but that was in another country and besides both bands are dead.
"Firework" by Katy Perry from Teenage Dream makes an appearance because Katy Perry is appearing at the Super Bowl. May her wardrobe function precisely as it's designed to function.
"Smells Like Teen Spirit," by Nirvana from Nevermind references Seattle, home of Nirvana.
The most significant fact about "The Imperial March," by John Williams, from John Williams Conducts John Williams, is that it gave me the opportunity to type "John Williams" three times. No, wait...four.
"It's A Small World After All," performed by the Michigan State University Spartan Marching Band from SMB '91, will always be welcome at parties attended by Michigan alums.
"The Original Budweiser Theme Song" will likewise be welcome at parties attended by people who enjoy Budweiser beer.
Ernie Banks sings a bit of the "Chicago Cubs Fight Song" this week, and we wish him well in the beyond.
"Benway," "Speakeasy," and "Pleasure As Usual" are all by Tortoise from Standards.
"Return of the Rat," by the Wipers, from Is This Real? shouldn't really be spoken of in the same sentence as "Street Fighting Man" by the Rolling Stones, from Beggars Banquet, but a radio program can make strange sentence-fellows.
"Lavender Coffin," by Lionel Hampton, from Hamp's Gumbo was irresistible, given that the fans of that soccer team in Poland left coffins on the field of the team they were trying to shame into a better performance.
This segment aired on January 31, 2015. The audio for this segment is not available.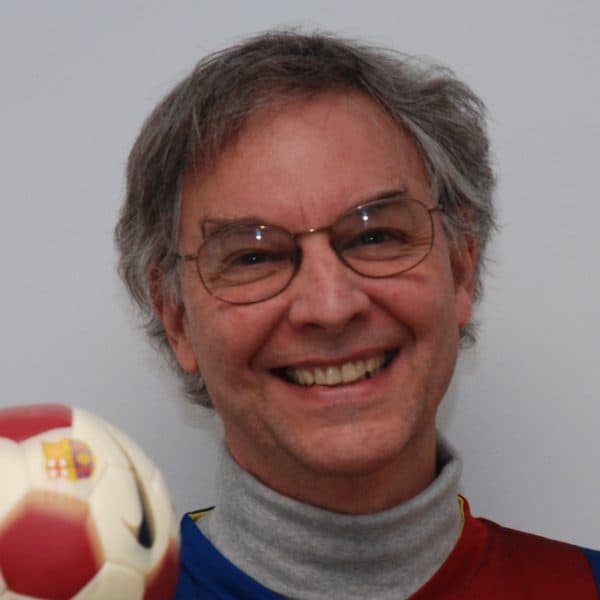 Bill Littlefield Host, Only A Game
Bill Littlefield was the host of Only A Game from 1993 until 2018.