Joe Paterno: A Case Study In Sports Figures Who Fall From Grace
08:30
Play
This article is more than 6 years old.
One day, not that long ago, Penn State's Joe Paterno was the most beloved coach in college football. And then, beginning in November of 2011, when Paterno's former assistant coach Jerry Sandusky was arrested for child sex abuse, people began re-writing Paterno's legacy.
"There is nothing here except the rape of children," said Only A Game's Charlie Pierce. "There's nothing else. Nothing else to talk about."
Yahoo Sports Pat Forde held Paterno responsible: "He had a remarkable run of doing great things, but it was in his building and on his watch."
And Dan Wetzel, also of Yahoo Sports, agreed: "They knew that Sandusky had a problem here and they did nothing to stop him. Nobody cared."
In July of 2012, the statue of Joe Paterno was removed from outside Beaver Stadium. But now, a new poll suggests that 59 percent of Pennsylvanians want to see the statue returned. Only 25 percent oppose. And it got me wondering…was this change of heart inspired by a deeper understanding of what Paterno did wrong? Or, do people just want their hero back?
We don't even care about what happened on the field. We don't care what the score is anymore. We just want to find out who acted naughty so we can go tell the principal. It's very, very childish.

Dr. Joel Nathan Rosen, Moravian College professor
"I think it's a little of both," said Dr. Joel Nathan Rosen, Associate Professor of Sociology at Moravian College in Bethlehem, Pennsylvania. "There's a lot of minutia associated with this question, 'What do we do about Paterno now?'"
With partners David C. Ogden and Maureen M. Smith, Rosen is nearly four-fifths of the way through his planned five-volume anthology on sport and reputation.
"We're starting to remember now, collectively I suppose, that Paterno used to be a good guy," Rosen says. "We used to love Paterno. He was the embodiment of the genteel coach."
Last month, Penn State president Eric Barron told the Associated Press that he's "not a fan" of the Freeh Report, which had been commissioned by the university and found Paterno culpable. The NCAA has returned the 112 wins they had magically wiped from Paterno and Penn State's record books.
It's as if Paterno's legacy has been rewritten not just once, but twice. Which is similar to what happened to another sports figure.
Say It Ain't So, Joe
The nation was crushed when "Shoeless" Joe Jackson and the rest of the Chicago Black Sox were banned from baseball for throwing the 1919 World Series. But, by the time Ray Kinsella was plowing under his fictional corn to build a baseball diamond in the 1989 movie "Field of Dreams," the narrative had changed.
"I think the Joe Jackson comparison is an apt one," Rosen says. "It's funny, though. I've been thinking in a totally different direction, maybe this is the nature of my work. I can't stop thinking of Michael Vick in this situation."
Michael Vick, NFL felon
Rosen's not trying to compare the sexual abuse of children to dog fighting. But after serving 21-months in a federal prison, Vick showed contrition, returned to the NFL and has been well-behaved ever since. And, Rosen says…it hasn't helped.
"It's funny to me that Michael Vick continues to be regarded with such scorn," Rosen says. "I mean I've had people come and just tell me that they will never be able to forgive him for the wrongs he's done."
[sidebar title="Kevin Durant: Mr. Nice Guy?" width="630" align="right"] Reigning NBA MVP Kevin Durant is trying to shed his nice-guy image. GQ's Zach Baron discusses Durant's other side. [/sidebar]
It's been 68 years since Jackie Robinson integrated baseball, but Rosen says there's still a color line in sports: "Some people by virtue of their ethnic background are afforded the opportunity to revise their reputations."
Sports figures who don't fit society's mental image of who and what a sports figure should be? Rosen says they're more likely to hear, "Yeah, we knew something was wrong, we just couldn't put our finger on it until they stumbled."
So, take a black quarterback like Michael Vick.
"His abilities were being questioned, right from the get-go," Rosen says. "His victories, even when he was still in Atlanta, his victories were always tainted with, 'Well, yeah, he's got great skills but is he a real quarterback?' We always knew there was something wrong with him, so now that we know, we're never going to lose that."
A Tiger Falls
No one has fallen further than Tiger Woods. In April of 2010, as Woods was preparing to return to golf after treatment for sex addiction, Nike released a new commercial. In it, a contrite Woods stared into the camera while a recording of his deceased father asked him, "Did you learn anything?"
But why do we ask that of Tiger Woods when we don't ask that of others?
"Because Tiger Woods committed the ultimate sin which is the same sin that the Williams sisters have committed," Rosen says. "Tennis and golf are the last bastion of that privilege. And when you see someone like Tiger Woods completely overrunning sport, it's discomforting to a great number of Americans, quite frankly."
Other sports figures, from Babe Ruth to Michael Jordan, have also had what Rosen calls a "zipper problem." In fact, at virtually the same time as Tiger Woods, Pittsburgh Steelers quarterback Ben Roethlisberger was facing allegations of impropriety.
But Rosen says there's a difference. Tiger Woods cheated on his wife. Pittsburgh Steelers quarterback Ben Roethlisberger was accused of rape. It was a big deal at the time, but commentators soon forgot.
"Roethlisberger didn't represent an entire grouping of people," Rosen says. "He was just a guy who needed to be smacked back into line. Whereas people ran from Woods like he was radioactive."
But Woods is 39 years old now. He's got a bad back. And bad knees. And the yips. Last week, after he announced that he was stepping away from golf for a while, the media went absolutely giddy over rumors that he was on the verge of marrying skier Lindsey Vonn.
"He seems to be following the Muhammad Ali trajectory, indeed," Rosen says. "But, he's, yeah, if he came back to golf and remained dominant, we'd be having a much different discussion right now."
The Second Life of Muhammad Ali
Back in 1964, as Cassius Clay, later Muhammad Ali, was promising to float like a butterfly, sting like a bee, he wasn't popular. Add in his conversion to Islam and refusal to go to Vietnam, and the country's hatred of Ali was palpable.
But 30 years later in Atlanta, the script was different. Rosen says the crowds cheered a "visibly-infirmed" Ali as he lit the torch for the 1996 Olympics, "where he had been virtually public enemy No. 1 during his prime."
[sidebar title="Ali, Frazier And Foreman" width="630" align="right"]In "Bouts of Mania," author Richard Hoffer chronicles the "Golden Age" of boxing.[/sidebar]Some reputations don't so much recover as they evolve. Take former world champion boxer, Mike Tyson. For years, Tyson was the crazy guy with the facial tattoo who boasted about abusing his ex-wife, served time in prison for rape and bit off part of Evander Holyfield's ear. Then, came 2009's "The Hangover."
"He's now become sort of the great caricature of Mike Tyson playing the role of Mike Tyson in a much different way," Rosen said. "He's almost doing sort of a vaudeville routine now."
Rosen says he's glad sports figures who behave badly no longer get a free pass. But these days, when sports figures fall, we all seem to enjoy it just a little too much.
"We don't even care about what happened on the field," Rosen says. "We don't care what the score is anymore. We just want to find out who acted naughty so we can go tell the principal. It's very, very childish."
So maybe the question isn't whether Joe Paterno's statue should be restored in front of Beaver Stadium at Penn State. Maybe the question is…should we have thought harder before putting it up in the first place? Because now that we're not giving any of our sports heroes a free pass, no one is immune to scandal, even if some reputations recover more quickly than others.
This segment aired on February 21, 2015.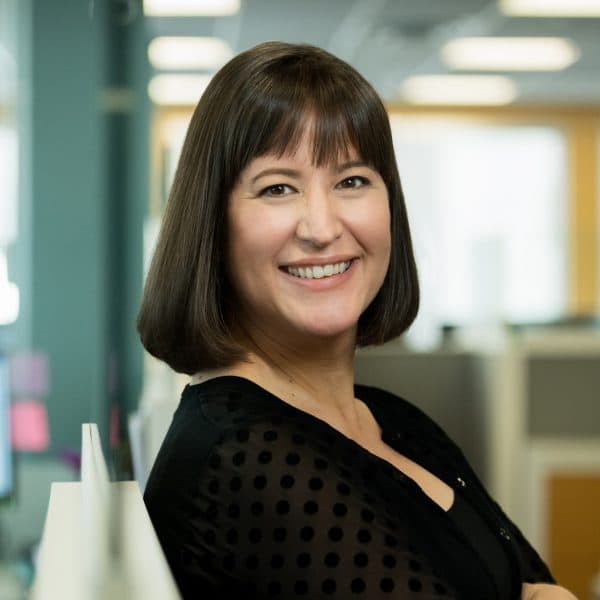 Karen Given Executive Producer/Interim Host, Only A Game
Karen is the executive producer for WBUR's Only A Game.