Nine Years Later, Revisiting Duquesne Men's Basketball Shooting
03:37
Play
This article is more than 6 years old.
On Sept. 17, 2006, five members of the Duquesne University men's basketball team were shot after leaving a dance on the Duquesne campus in Pittsburgh. A recent shooting provoked Bill Littlefield to revisit those circumstances.
---
This time Derek Scott Lee, 26, is likely to stay in prison longer than he did the last time he was there, because he didn't miss.
His adrenaline rush was such that hadn't realized until he'd felt the blood in his shoe that he'd been hit.
But he didn't. So while the other 19-year-old shooting at the five players got 40 years because he hit all of them, Derek Lee got out of prison on the short side of his seven to 14. It is alleged that a couple of months ago he shot another guy — not a basketball player — and that guy died, which was one of the things that distinguished him from the five Duquesne basketball players, because none of them did that.
In fact, several of those young men went on to play some professional basketball: Kojo Mensah in Venezuela, Shawn James in Italy, Aaron Jackson in Moscow — and one of them, Stuard Baldonado, originally from Columbia, played for the minor league Miami Tropics after the coach at Duquesne suspended him, allegedly for selling drugs.
The fifth player, Sam Ashaolu, was the most seriously injured on the night Derek Lee missed all of them and his fellow shooter didn't.  He was shot in the head. If you Google his name, you can find a video in which Ashaolu says that a few years ago, members of the Duquesne administration conspired to bring about his graduation by seeing that his work was done for him. Ashaolu says all he had to do was sign his name to it. The university has denied that claim.
In 2008, I visited the Duquesne campus to research a story about how Ron Everhart, the head coach at the time, had rebuilt his team after five of his players had been shot. I heard he'd put up posters around campus that said "Players Wanted." I spoke with a couple of the recovering players. One of them recalled how he'd started running as soon as he'd seen the guns. His adrenaline rush was such that hadn't realized until he'd felt the blood in his shoe that he'd been hit. I heard how the players had saved Stuard Baldonado's life by applying a tourniquet to his arm, tossing him into the back of a car, and rushing him to the hospital.
Ashaolu, still undergoing hours of speech therapy each week, was not available for an interview then. According to that video I mentioned, Sam would like to coach basketball somewhere, should anybody be inclined to give him that opportunity.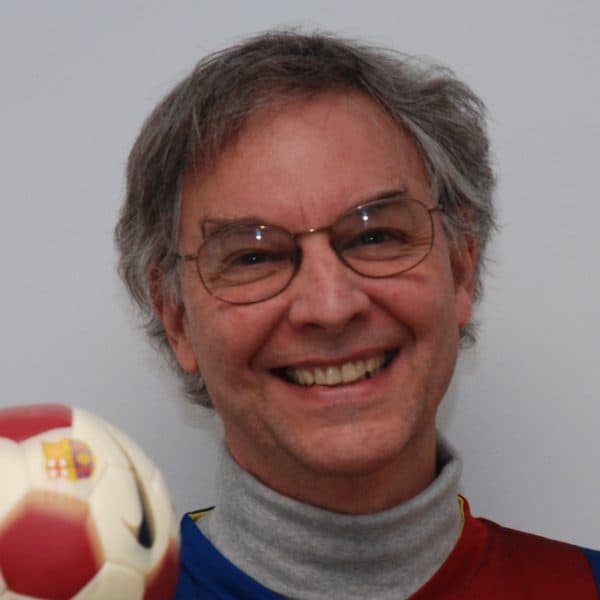 Bill Littlefield Host, Only A Game
Bill Littlefield was the host of Only A Game from 1993 until 2018.