Former Dodgers First Baseman Gil Hodges Lived 'A Hall Of Fame Life'
05:40
Play
This article is more than 5 years old.
Jackie Robinson, Pee Wee Reese, and Duke Snider played for the Brooklyn/Los Angeles Dodgers of the 1940s and 1050s, and they're all in the Hall of Fame. Leo Durocher managed the team for a time, and he's in there, too. First baseman Gil Hodges isn't, which Mort Zachter, for one, regards as an injustice. He's the author of "Gil Hodges: A Hall of Fame Life."
Zachter calls Hodges "one of the great home run hitters of his era." But he also won the first three Gold Gloves awarded to first basemen.
---
Highlights From Bill's Conversation With Mort Zachter
BL: The first man to manage Hodges in the majors was Leo Durocher. Durocher was outgoing and profane. Hodges was reserved and devout. How did they get along?
MZ: They had a mutual respect because they both were incredibly knowledgeable people who loved baseball. But Durocher's focus was usually about winning and doing anything he could do to win. And he was really very self-absorbed and focus on himself. He specifically said about Hodges, if Hodges would have just blown up once, pushed an umpire around, he would have been the greatest. That quote tells you everything you need to know about what Durocher thought was important and what Hodges, his attitude was: you should treat umpires with respect because treating them like crap will only come back to hurt you.
BL: At least one of Gil Hodges' former teammates told you, "I never heard a bad word about Gil Hodges and neither will you."But Ken Harrelson for one said that as a manager, Hodges was "unfair, unreasonable, unfeeling, incapable of handling men, stubborn, holier-than-thou and ice cold." That's not exactly an endorsement.
BL: Is it fair to say, do you think, that no man who accomplished a great deal as a ballplayer has been as successful at managing as Gil Hodges was?
MZ: Going all the way back, you had people like McGraw who managed the Giants and apparently had been a tremendous ballplayer, but we're going back over 100 years ago. In the more modern era it's very simple: Gil Hodges hit more home runs in his playing career than anyone else who also managed a World Series team. Now the 370 home runs he hit don't seem like much today — he's 75th now on the all-time career home run list — but at the end of his last full season, that 1962 season with the Mets, that was the second most of any right-handed hitter. He was 10th on the all-time home run list. And all of the nine people ahead of him and about the next seven or eight behind him are all in the Hall of Fame.
---
Bill's Thoughts On 'Gil Hodges: A Hall of Fame Life'
Mort Zachter regards Gil Hodges as a hero. As the subtitle of the book suggests, he's unapologetic about his attitude.
[sidebar title="An Excerpt From 'Gil Hodges'" width="630" align="right"]Read an excerpt from 'Gil Hodges' by Mort Zachter.[/sidebar]
There's a basis for this point of view. Hodges worked hard to maximize his talents and built a reputation as a team player. Lots of the Dodgers who played with Hodges held him in high esteem, and Bobby Thompson, one of the old New York Giants (who had no use for the old Brooklyn Dodgers) claimed Hodges was the only one of the enemy for whom Thompson and his teammates had any use. The Mets players whom Hodges managed gave him a great deal more credit than Hodges ever took for himself.
Zachter's account of Hodges's exploits is thorough and entertaining, and his case that his favorite player probably ought to be in the Hall of Fame is convincing.
This segment aired on March 7, 2015.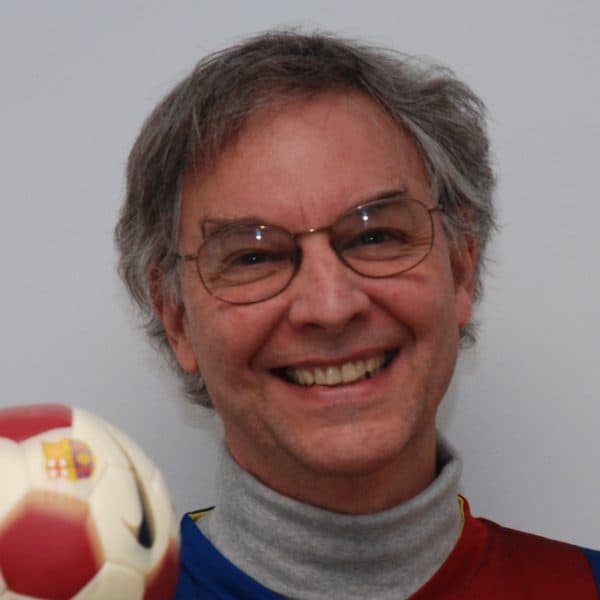 Bill Littlefield Host, Only A Game
Bill Littlefield was the host of Only A Game from 1993 until 2018.