As Tommy John Surgeries Soar, MLB Focuses On Youth Baseball
05:28
Play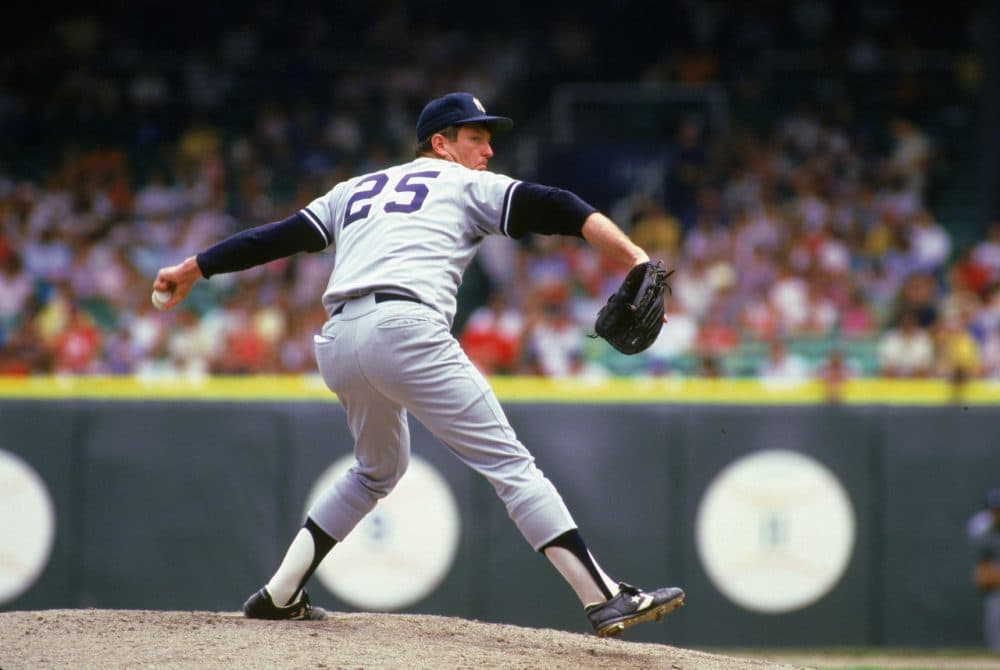 This article is more than 6 years old.
If Major League Baseball has an Achilles heel, it might be elbows. Four decades after pitcher Tommy John became the first person to undergo the surgery that now bears his name, baseball is experiencing an epidemic. The number of pitchers having the surgery has skyrocketed, and MLB executives believe youth baseball is part of the problem.
The First
When Tommy John met with a surgeon in 1974 to talk about replacing a tendon in his pitching elbow, the doctor wasn't exactly confident.
"'If I would tell you you've got a 50-50 chance, I'd be lying because I don't know,'" John recalled. "He said, 'You may go out and throw one pitch on rehab, and it all comes apart. I don't know.'"
The doctor was L.A. Dodgers orthopedist Frank Jobe. Ulnar collateral ligament reconstruction was uncharted territory. Jobe proposed transferring an unneeded tendon from John's other forearm into his pitching elbow. With similar surgeries, Jobe had helped polio patients improve mobility in other joints. John said yes, but the doctor was concerned about another part of the pitcher's life.
[sidebar title="MLB Star Inspires Teen Girl To Play Boys' Baseball" width="630" align="right"]A softball player who loves baseball gave up softball to try out for a boys baseball team. Sydney Dore credits Dustin Pedroia for her switch.[/sidebar]"My wife at that time was pregnant with our first child."
His daughter Tammy was born two days after the surgery.
"Dr. Jobe was not worried about if I was going to come back and pitch," John said. "He was worried if I had a job or if I had means to support my family when this didn't work."
'An Accepted Procedure'
But the surgery did work. John sat out the 1975 season and made his comeback the following year. Flash forward to 2015 and New York Mets ace Matt Harvey is about to do the same. Harvey got hurt during a breakout year in 2013, had surgery, missed last season and now he's back in spring training.
"We're getting ready for a season like nothing happened. That's obviously a big change from last year where I was just picking up a ball and kind of learning how to throw again," Harvey said after a spring training start against Boston on March 16. "I couldn't be happier with how things are going and how today went and how the workload is increasing and getting ready for the season."
Glenn Fleisig is the research director at the American Sports Medicine Institute in Birmingham, Alabama –- of the nation's top facilities for Tommy John surgeries and an MLB partner. I recently caught up with him after his talk at the MIT Sloan Sports Analytics Conference in Boston. He says in four decades of Tommy John surgeries there's a clear dividing line.
"From '74 to '94, about a 20-year period, the professional baseball players who've had the Tommy John surgery — and when I say professional I mean major and minor league together — was about one to five per year. The last 20 years it's been rising, rising, rising," Fleisig said.
A survey done a couple of years ago showed that 25 percent of all major leaguers and 15 percent of minor leaguers have had the surgery. Boston Red Sox manager and former major league pitcher John Farrell knows a little bit about it.
"I think as an industry, Tommy John surgery is an accepted procedure. And no one really shies away from it. You know, you're talking about a hinge in the elbow. And granted, it's a major surgery, but it's not like a shoulder where there are six or seven muscles trying to create some joint stability there," Farrell said after his team faced Harvey. "I've had it twice myself. Unfortunately I was never Matt Harvey … before or after."
A Youth Pitching Problem
Fleisig says in the late 1990s the number of surgeries among high school and college pitchers also began to climb.
"Before that, kids were kids and they played multiple sports. About that time though, specialization started to kick in," he said.
And the big leagues are worried about it. New commissioner Rob Manfred also appeared at the MIT conference and flatly told the audience that Major League Baseball is concerned that the Tommy John surgery surge is a direct result of over-pitching in youth baseball.
That's why MLB and USA Baseball — the governing body the amateur game — have created a set of pitching guidelines and resources for young players called Pitch Smart. There are pitch-count and inning limits but another core message is rest. For high school pitchers, the recommended time off includes two to three consecutive months without any throwing. Tommy John agrees and believes keeping track is not just a coach's responsibility.
In a 2012-13 survey, 25 percent of all active major leaguers reported having had Tommy John surgery.
Today about 80 percent of Tommy John patients come back to pitch again, but many lose velocity and breaking ball movement. In a video on the Pitch Smart website, Dr. James Andrews — a surgeon and founder of the American Sports Medicine Institute — says that success can be a curse.
"We see parents and young baseball players coming in just jumping at wanting to have a Tommy Johns [sic] procedure when they're, say, 14 years old. They have no clue that that's not a good thing to have happen."
Before his procedure, Tommy John pitched 12 seasons in the big leagues. Then he returned for another 14 years — retiring at age 46. The surgery changed his life, and he's glad that it's helped save so many other baseball careers — but Tommy John would rather see young pitchers avoid Tommy John altogether.
This segment aired on March 28, 2015.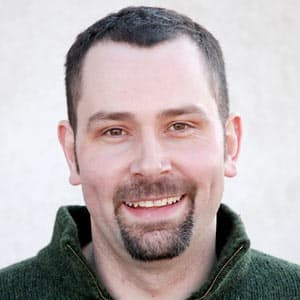 Doug Tribou Reporter/Producer
Doug Tribou was formerly a reporter and producer at WBUR and for WBUR's Only A Game.