mlbHarmony: Online Matchmaking For Major League Baseball Fans
04:40
Play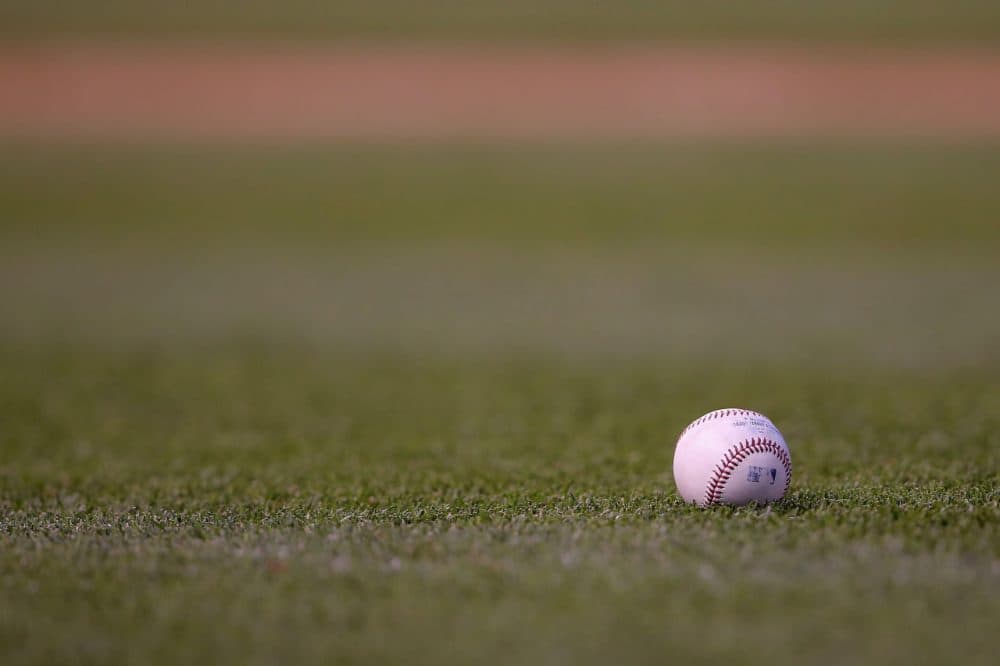 This article is more than 6 years old.
Still searching for your true MLB love? The Wall Street Journal's Brian Costa and Geoff Foster are here to help. Together they created the Major League Baseball Fan Compatibility Test to pair fans with their perfect team. Costa joined Bill Littlefield to explain the test.
Note: The Only A Game staff had some fun taking the quiz — listen above to hear their reactions. 
There's a team for everybody, really.

Brian Costa, WSJ
BC: That's a tough one. Maybe you should've chosen some different answers earlier. It would've taken you to a different final answer on our test.
BL: What inspired you to match fans with their compatible teams? Do you feel there are many fans in search of the perfect match, like online dating?
BC: Not really, but we felt there were fans in search of killing time on the Internet while they were at work. So we tried to amuse them with it. For instance, "Do you like watching baseball with other people?" If the answer is no, that narrows the quiz down to a few teams where you're pretty likely to go to a baseball game and not be surrounded by very many people, such as the Tampa Bay Rays, the Miami Marlins or the Houston Astros. There's no one around — it's just you and baseball.
BL: This test does not make being a fan of any team sound like much fun. Were you aware of that quality in it when you wrote it?
BC: I confess that some of the questions were not always flattering to the various teams involved, but some of them were.
BL: One question asks fans to decide whether they would prefer to spend the night in a luxury hotel or in a youth hostel sharing a bathroom with somebody else. Which team is being compared to the youth hostel and are they currently suing you for slander?
[sidebar title="The Woman Who Lured The Dodgers To L.A." width="630" align="right"]Dodgers owner Walter O'Malley wasn't the only one responsible for taking the team to L.A. in 1957.[/sidebar]BC: That would be the New York Mets. They've fallen down the ranks of baseball payrolls quite far despite playing in the nation's largest media market. So that is a joke that will probably resonate either humorously or painfully with their fans, one or the other.
BL: Anybody who answers the question about decor by saying they prefer "drab and soulless" has to be taken to Tropicana Field and the Tampa Bay Rays, right?
BC: Exactly. And look, who are we judge? Maybe some people do enjoy drab and soulless as their preferred decor. So luckily there is a team out there for them. There's a team for everybody, really.
BL: I don't know very many baseball fans who would willingly choose not to see a no-hitter, but if such fans exist, you've got the team for them as well, right?
BC: The San Diego Padres. There are no guarantees but so far if you don't like no-hitters, the Padres have been your best bet.
BL: Nobody in our office was matched with the team they actually follow. Should we all just tear up our fan gear or go back and take the test over and over and over and over again until we get the right answer?
BC: I think you should just take it over and over again. No. 1 because it will give us more web traffic, and No. 2 because it's really expensive to have to shop for all those new clothes.
This segment aired on April 11, 2015.