Psst, The Los Angeles Lakers Are Tanking...
02:26
Play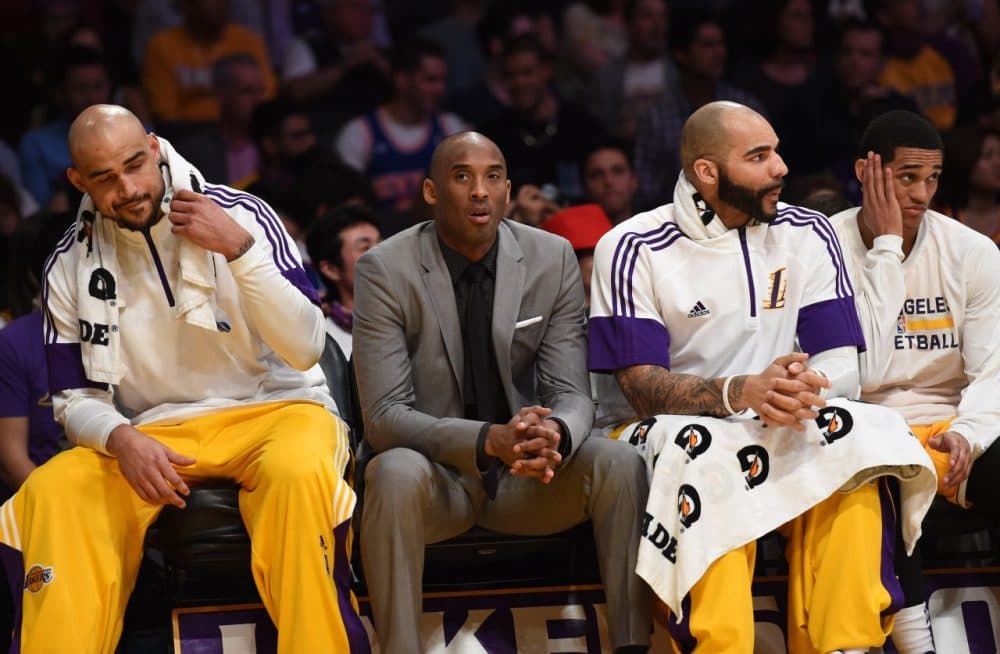 This article is more than 6 years old.
The NBA regular season ends on Wednesday. The 14 teams that miss the playoffs will enter the draft lottery. The worse a team's final record, the better its odds for landing the top pick.
This, of course, can lead — and has, in fact, led — to tanking, an exciting end-of-the-season race for the bottom of the standings. Not that any teams ever admit to doing that.
Mike Bresnahan covers the Lakers for the L.A. Times and he joined Bill Littlefield.
BL: Mike, Lakers coaches have said they're trying to win games, but you've found evidence to the contrary, right?
It's funny: everyone is cheering for lottery balls. It's just a very bizarre world right here in Los Angeles.

Mike Bresnahan, L.A. Times
BL: As you mentioned, L.A. has been sitting healthy players. Are those players getting any explanation for their relegation to the bench? 
[sidebar title="An NBA Exec Weighs In" width="630" align="right"]Orlando Magic Senior Vice President Pat Williams explains why he's bothered by the word "tank."[/sidebar]MB: Not really. A couple of the veteran players were just told that they'd be resting three-to-five games by the Laker coach, Byron Scott. They just kind of shrugged their shoulders. They were a little confused, a little perplexed. And they said, "All right, I guess we'll just be hanging out on the bench."
One of them admitted to me after I believe the second or third game he was sitting out that, "Yeah, it's getting a little boring just sitting and watching." And these guy, they make plenty of money, but they also have some competitive drive and desire. And another player, Ed Davis, relatively young in NBA years — he's 25-years-old — he told me that he is not happy at all.
BL: Lakers fans, as you have said, are accustomed to winning — lots of championships out there. How have they reacted to the implications — or the proof — that their beloved team is not currently trying to win?
MB: Most of 'em are completely on board with it. They want to see more losses, more chances of getting a high draft pick — one of the top four or five college players who are coming out in the draft. And it's funny: everyone is cheering for lottery balls. It's just a very bizarre world right here in Los Angeles.
This segment aired on April 11, 2015.