'Course Correction' Details A Title IX Fight, A Naked Protest And An Olympian's Story
Play
This article is more than 7 years old.
In 1984, rower Ginny Gilder won a gold medal in quadruple skulls. She's now a co-owner of the WNBA's Seattle Storm. She writes of these and other accomplishments in "Course Correction: A Story of Rowing and Resilience in the Wake of Title IX."
---
Highlights From Bill's Conversation With Ginny Gilder
BL: In the prologue of "Course Correction," you write of being a 16-year-old watching your first rowing event, the Head of the Charles Regatta, this way:
I stood on the Boston shore of the Charlies River watching a meandering race, the synchronic back and forth of rowers' bodies, the fluid, controlled motion, the play of light on rippling water and polished wood, and I was a goner.
I wonder if in rowing you saw an opportunity to escape the turmoil in your own family.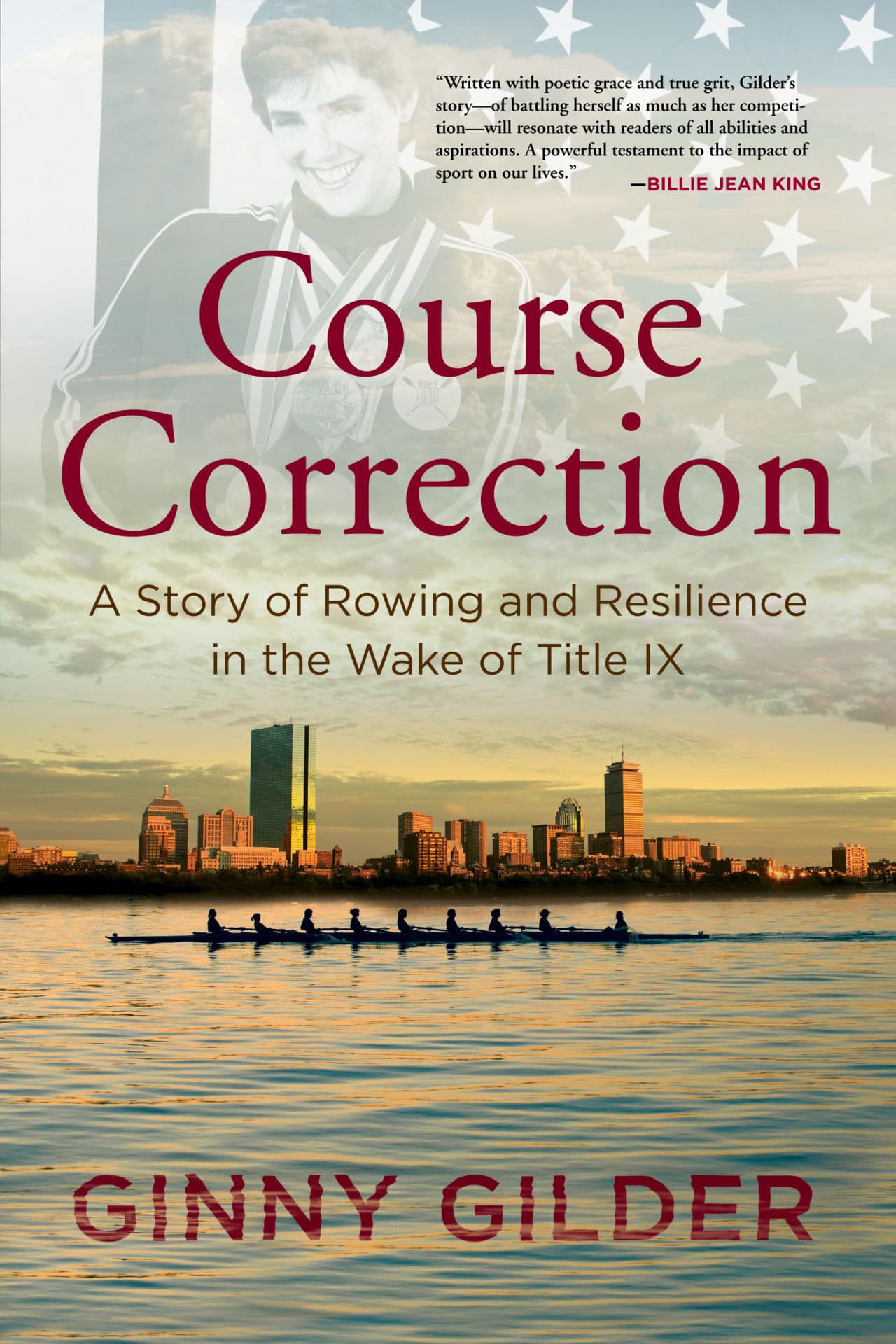 BL: Be a little bit more specific, if you can, about what you were trying to leave behind because I think it's necessary to our understanding of where you eventually went.
GG: Well, I grew up in a family, New York City, that was pretty successful. My father was a stock broker, was doing really well. This was the late '60s. My mom was an immigrant. Their marriage fell apart.
My mom had a drinking problem and an undiagnosed mental health issue and about a month after my father left her, she tried to commit suicide. And my older sister and I walked in on her attempt and had a physical battle with her to take the pills and a bottle of alcohol away from her.
And it was a tough place to live with my mom, and by the time I went to boarding school, I was trying to be somebody else. Looking for a way to be somebody else and not have to think about what had happened in my earlier life.
BL: You found your way to be somebody else, as you put it, when you went to college. You went to Yale, and there was a guy present your first day who was saying, "Hey, rowers, come over here. Show me what you got."
GG: There weren't many women rowers at that point. It was the fall of 1975. The Montreal Olympic Games were a year later, and that was the first time women's rowing was going to be in the Olympics. It was really a nascent sport. And that guy was the coach of the Yale women's crew, and he was looking for what he thought the perfect rower could be, but certainly back then they were looking for warm bodies.
BL: You participated in a 1976 demonstration that challenged the Yale Athletic Department regarding Title IX, a law that had been passed in 1972. It was a demonstration featuring not only politics but partial nudity. What do you remember most vividly about that day?
GG: We had two women on our crew — that was my freshman year — a woman named Anne Warner and another named Chris Ernst who were training for the 1976 Olympics, but at the boathouse there were only locker room facilities for the men. So after our practices we would have to wait for the men to take their showers.
BL: And it worked.
GG: It worked really well. I think pretty much the next year they were working on it.
---
Bill's Thoughts On 'Course Correction'
It may not be accurate to say rowing saved Ginny Gilder.
[sidebar title="An Excerpt From 'Course Correction'" width="630" align="right"]Read an excerpt from "Course Correction: A Story of Rowing and Resilience in the Wake of Title IX" by Ginny Gilder.[/sidebar]But maybe that's what happened. When Gilder was still a child, her family came apart in an especially painful way. Her father had the resources to send her to private school, but it wasn't until Gilder found rowing in her freshman year at Yale that she could become involved with something larger than herself and lose her sadness — at least temporarily — in collective striving.
"Course Correction" is the story of discovery. There are lots of false starts, but Gilder powerfully describes how she learned to exceed her own expectations on the water and elsewhere. Eventually she surprised herself by learning to take her own fundamental needs seriously enough to act on them. She stopped worrying exclusively about pleasing other people. She learned that she deserved to feel loved.
Compared to these triumphs, winning an Olympic medal feels almost incidental.
This segment aired on April 18, 2015.