With Camden Yards Empty, Reflecting On The Events In Baltimore
03:21
Play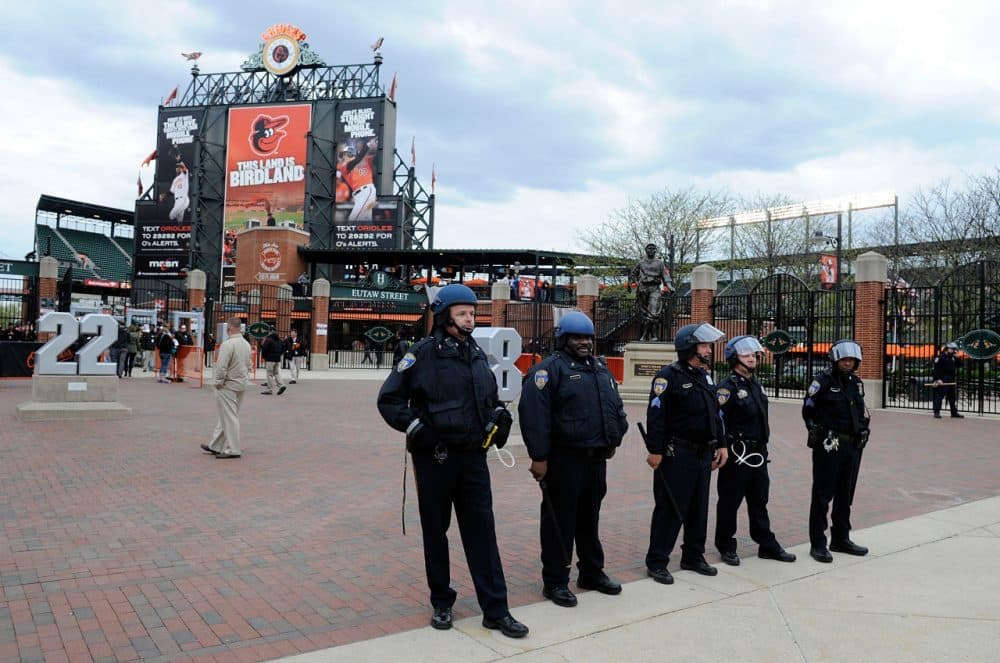 This article is more than 6 years old.
The clichés about taking the season one game at a time and each game being as important as any other are especially relevant to baseball.
The team that misses out on the autumn playoffs by a single win would have been at the party if the second baseman hadn't booted the ground ball and turned a sure double play into a long inning and a loss back in April.
Those inclined to remember this spring when we've reached the end of the baseball season may regard as especially important the games that weren't played on Monday and Tuesday evenings.

Bill Littlefield
Concerned about the safety of fans, players and everybody else at the ballpark, Major League Baseball Commissioner Rob Manfred postponed those games that the Orioles and White Sox were supposed to play at Camden Yards. Then it was determined that the two teams would play Wednesday in the empty ballpark.
So baseball goes on, for what that's worth.
But before we forget why baseball was interrupted in Baltimore this week, let's think about the words of a man who was in the middle of the circumstances that interrupted it, as the authorities called for peace in the streets.
"Where was the peace when we were getting shot?" asked a Baltimore resident named Alexander. "They don't call for peace then." Alexander would only give Eyder Peralta, the NPR reporter with whom he was speaking, his first name.
In 1992, the Dodgers had four games postponed after the Rodney King verdict.
In July, 1967, police raided an after-hours bar in Detroit and detained scores of black citizens who were celebrating the return of two local soldiers from Vietnam. The riots that followed lasted several days and resulted in 43 deaths and over 7,000 arrests. A minor and incidental casualty was a ballgame between the Tigers and the Orioles.
Looting and rock-throwing don't solve problems. Riots injure and disrupt the lives of innocents. Baltimore's mayor and others have called for peace, and a relative peace of a sort will come, as peace born of exhaustion came to Los Angeles in 1992 and to Detroit in 1967. But in the peace that includes the eventual resumption of baseball at Camden Yards, we would do well to remember why peace was lost in Baltimore and elsewhere, and to remember as well the voice of Alexander, who would not give the reporter his last name, and who asked, "Where is the peace when we were getting laid out? Where is the peace then?"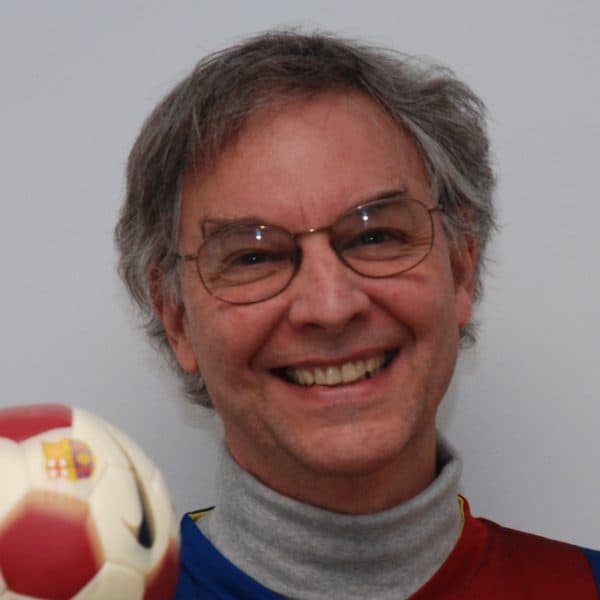 Bill Littlefield Host, Only A Game
Bill Littlefield was the host of Only A Game from 1993 until 2018.