Cavs' Blatt Took Unusual — And Occasionally Dangerous — Route To NBA
06:32
Play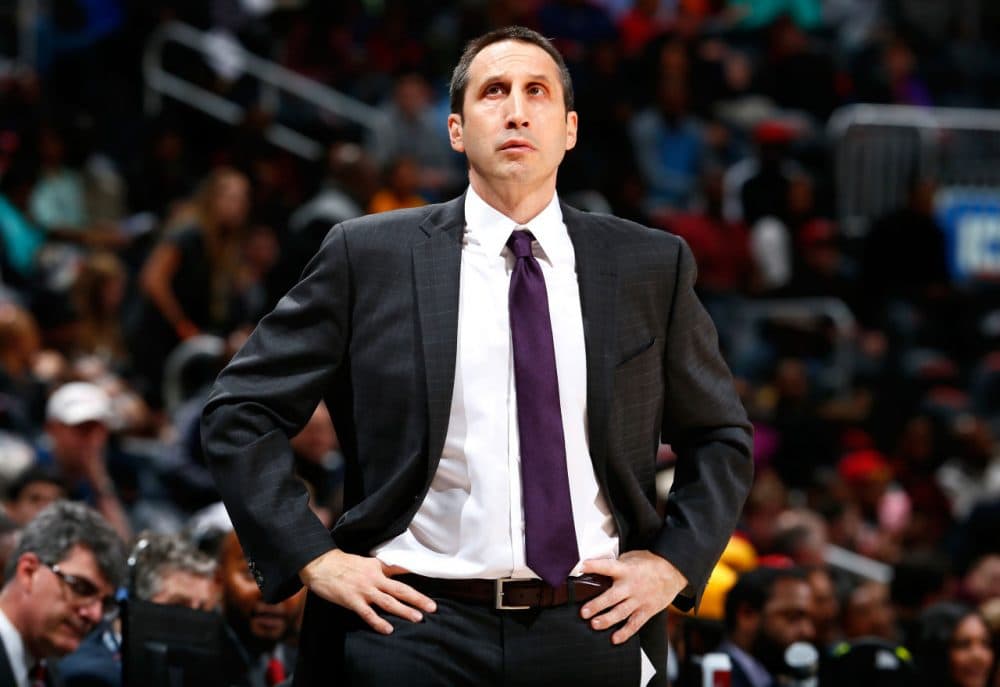 This article is more than 6 years old.
The Cavalier quest of LeBron James to bring a championship to Cleveland continues on Monday when the Cavs host the Chicago Bulls in Game 1 of their second-round playoff series. James is making his 10th consecutive postseason appearance, but Cleveland's head coach is new to that neighborhood.
Though he has dodged flying objects while coaching overseas, David Blatt never played in the NBA. And before this season, he'd never coached in the league, not even as an assistant.
NBA Dreams
But technically David Blatt's been to the NBA Playoffs before — in the old Boston Garden in the 1960s.
"I don't think there's anywhere in the United States or college or the NBA where you gotta run off the court because somebody's going to light a coin and throw it at you."

Jake Morton, former Hapoel Galil Elyon player under David Blatt
Back then Blatt, who grew up in Massachusetts, was cheering on the Celtics. But on Thursday in his homecoming at the new Boston Garden, the fans gave Blatt — and the Cavs's starting lineup — a steady stream of boos.
Blatt's hometown of Framingham is just 20 miles outside of Boston, but his coaching journey began 5,468 miles away in Northern Israel.
Former University of Miami star Jake Morton played for David Blatt at that first coaching stop: Hapoel Galil Elyon.
"You got close with guys 'cause there was nothing to do up there," he explained. "It was like up in the Golan Heights on the border of Lebanon."
After one really late night, Blatt and Morton — two Americans far from home — started talking about their dreams.
"And I remember him saying, he's like, 'One day I just, you know, I want to have an opportunity to coach in the NBA,'" Morton recalled. "And at the time I couldn't fathom that to even be realistic. 'Cause, I think, at the time it wasn't done. So when he used to talk about it, I was like, 'Oh OK, that's wishful thinking. That's dreaming for the stars.'"
'Blatt Seemed To Be In Charge'
That big dream hadn't occurred to Blatt when he was growing up. In fact, he said coaching hadn't even crossed his mind when he was playing college basketball at Princeton.
But others saw a coach in the making.
"He was a very intense sort of guy and a very physical presence," said Joseph Mackin, who as a kid in the late '70s attended a basketball camp staffed by Princeton's players, including David Blatt. "We played hard, and he was very demanding and Blatt seemed to be in charge."
But Blatt wasn't in charge: he was still in college.
After graduating from Princeton, Blatt played professionally in Israel off and on for more than a decade. But when an injury ended his career, he took a job as an assistant coach for Hapoel Galil Elyon.
Before long, the team promoted him. Morton, Blatt's former player, says the rookie head coach of that rural Israeli team got some attention fast.
"From the time he got his shot to coach over there, I think he kind of took the country by storm," Morton said. "I think people realized this guy was going to be a special coach."
Along the way, Blatt coached in Russia — leading the Russian national team to an Olympic bronze medal — and served two stints as the head coach of Maccabbi Tel Aviv, a team that plays in the Euroleague and is the "Showtime" of Israel.
"It would be like the Lakers, or you know, playing for the Celtics. That's how I kind of compare it," said Derrick Sharp, an American who played for Maccabi for 15 seasons. "And then you've got the entire country behind you, especially when you're playing in Europe. It's definitely something totally different. I don't know any other place like it."
Blatt succeeded with Maccabi. He puts root down — his family still lives in Israel — and in 2014 he led Maccabi to the Euroleague title. That's when Cleveland came calling.
A Rocky Start Is Still Better Than Hot Coins
Pundits immediately questioned whether someone with no NBA experience could succeed as a head coach. Blatt is the first coach to jump directly from the Euroleague to a top spot in the U.S.
The spotlight became brighter when, less than a month after Blatt's hiring, four-time MVP LeBron James announced his return to Cleveland. The Cavs also traded for star forward Kevin Love, giving Blatt a superstar lineup that was the preseason pick to win the NBA title.
Then the Cavs got off to a slow start, and that brought more questions about Blatt's hiring — and his relationship with LeBron. With Cleveland sitting at 18-12 near the end of December, ESPN began a segment about Blatt by saying "Thirty games in, we ask the question: Should he be worried about his job?"
The attention could have had Blatt wishing for his days in the Euroleague, but media scrutiny is nothing compared to what Blatt experienced overseas.
"I've been hit in the head by a few thrown objects in my day while you're in the midst of coaching," Blatt said.
Morton, Blatt's former player, remembers one of those times: it happened in Europe as the first half of a game ended.
"The buzzer sounds, and people just beeline for the locker room," Morton said. "Just like a total full sprint. I mean, Dave has a suit on. I mean, he has shoes. Full sprint. Guys are just running. I'm like, 'God, this is a lot of intensity.' And I'm kind of going at a half jog. Well, lo and behold, as I'm walking out, I feel this sting on my back.
"What people in Europe would do is they would take their lighter — they light coins. They light it to get it hot, and they throw it at you. So I got hit with this hot coin. I don't think there's anywhere in the United States or college or the NBA where you gotta run off the court because somebody's going to light a coin and throw it at you."
 Back In The Playoffs
After their early struggles, the Cavs started to heat up. And at least during these playoffs, LeBron has been saying the right things about his coach.
I never for a moment lost the hope that I would come full circle and make my way back and to be a part of something that was so much a part of me.

David Blatt
"You be around someone pretty much for eight months straight, you're automatically going to get to know 'em better and the relationship is going to continue to get better. So, we need to stay on the same page," LeBron said unenthusiastically at a shootaround in Boston before Game 3. "We're always on the same page, you know, for the better of the team. He's our, you know, he's our captain."
In Blatt's first-ever NBA playoff series, the Cavs completed a sweep of the Boston Celtics.
Game 4 last weekend left Cleveland star Kevin Love with a serious shoulder injury and J.R. Smith with a two-game suspension.
Blatt's NBA dream will last at least another series. But when the Cavs hired him in June, Blatt, like most lifelong NBA fans, was dreaming of going much further.
"I never for a moment lost the hope that I would come full circle and make my way back and to be a part of something that was so much a part of me," Blatt said at his introductory press conference.
And as new coaches tend to do, Blatt thanked the people of Cleveland for giving him this opportunity.
"And I know," he said, "that I'm going to pay them back with interest."
This segment aired on May 2, 2015.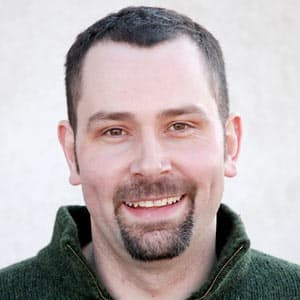 Doug Tribou Reporter/Producer
Doug Tribou was formerly a reporter and producer at WBUR and for WBUR's Only A Game.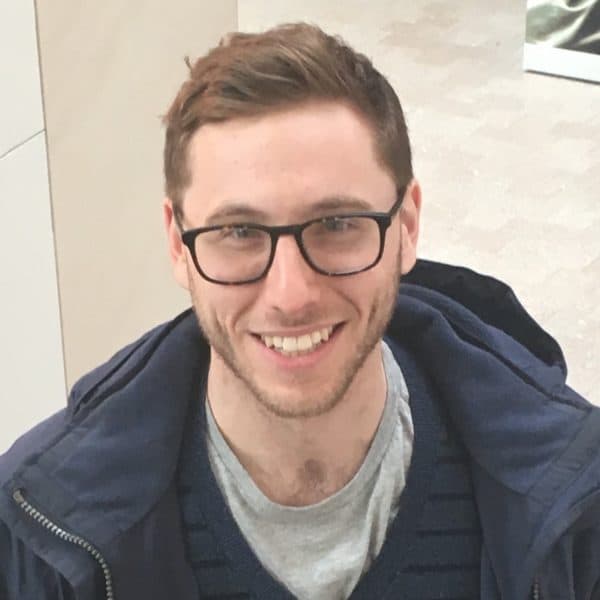 Martin Kessler Producer, Only A Game
Martin Kessler is a producer at Only A Game.