'A Home Run For Bunny' Tells Inspiring Tale
Resume
"If you lose, you go home." Sure, it's a cliché, but sometimes it's simply not true. Sometimes you go home to take a stand against prejudice and intolerance, even when you're good enough to be a champion.
In 1934, the American Legion all-star team from Springfield, Mass., won the New England baseball championship and advanced to the Eastern Regionals in Gastonia, N.C. Bunny Taliaferro was one of Springfield's top players, but because he was African-American, tournament organizers refused to allow him to play. What happened next is the subject of "A Home Run For Bunny" by author Richard Andersen and illustrator Gerald Purnell. Andersen and Purnell joined Bill Littlefield.
This story, which originally aired on Jan. 18, 2014, is being re-shared this week as part of Only A Game's Sports Clichés Show. 
---
Highlights from Bill's conversation with Richard Andersen and Gerald Purnell
BL: The book is based on a true story. Richard, tell us a little bit about how you learned of Bunny Taliaferro and the team for which he played.
RA: A former student of mine from the Springfield College School of Human Service was riding her bicycle through Forest Park in Springfield. It was a hot day and she sat down on a bench to rest, and when she looked up she was looking at a stone monument. And she read the words on the monument, and as she was reading she thought, "I know someone who would like this story." She called me on her cell phone, she read the words on the monument word for word, and as she was reading the story of the 1934 [American Legion] Post 21 team, I imagined the whole thing as a children's story.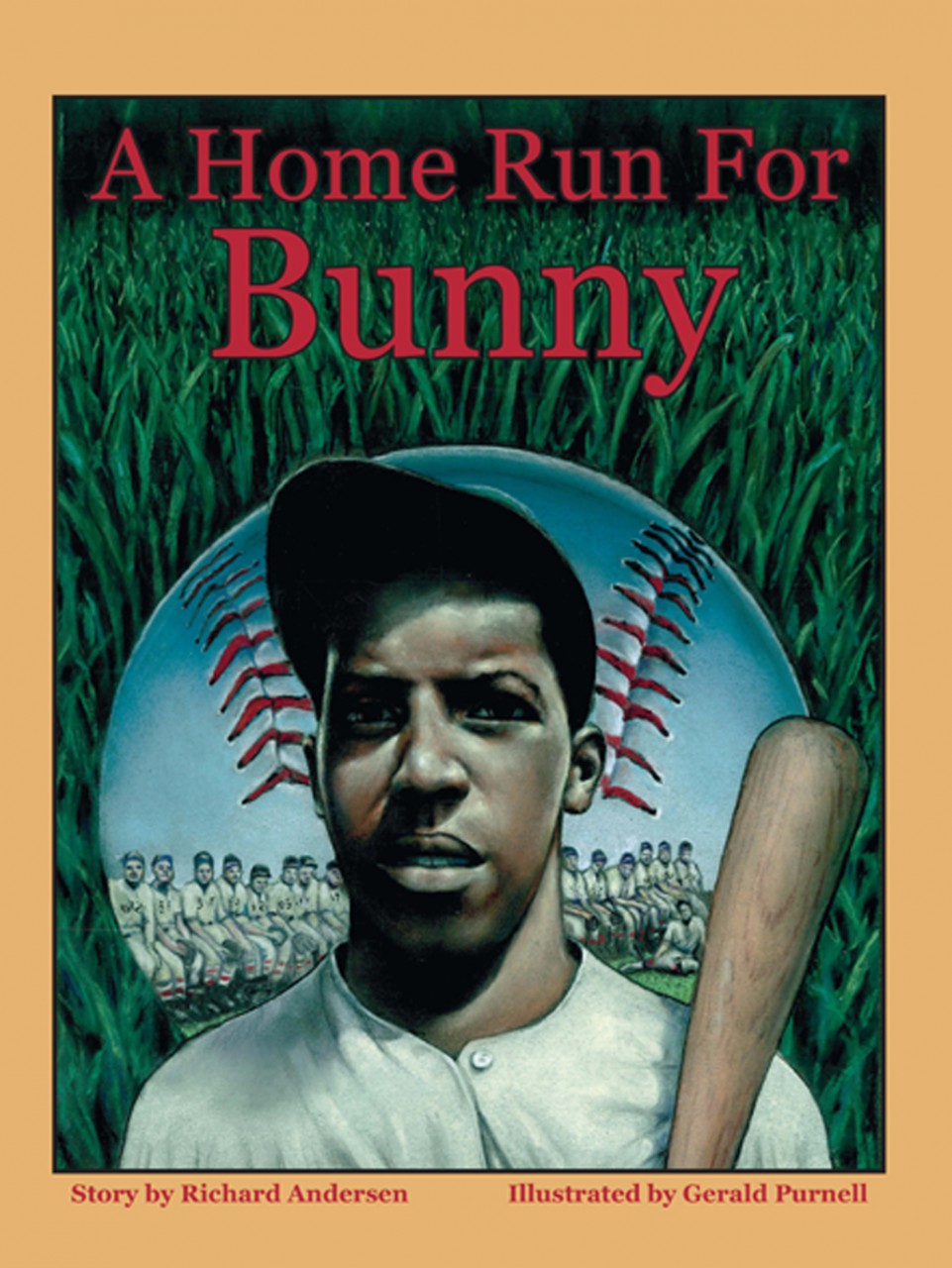 BL: Gerald, the book is beautifully illustrated. What drew you to the story, no pun intended, as an illustrator?
GP: As soon as I heard the story I was delighted to be asked to be involved in it. I thought it was a good opportunity to show kids the diversity that existed — this is [80] years ago — and to have a group of kids playing together and sticking together as a team was pretty significant. So, I sort of jumped at the opportunity to illustrate it.
BL: Eventually the teams from Maryland and Florida announce that they will not play in the tournament if Bunny participates and the members of the Springfield team are faced with a  decision. Richard, tell us about what that decision was and how they handled it.
RA: The coach gave them a choice. There were two things they could do. They could play without Bunny. And the coach told them he thought they were good enough to win without Bunny. And if they did win the tournament, they would go on to the national championship in Chicago or they could pack their bags and go home.
The first person to speak was [team] captain Tony King, who at 95-years-old is the sole surviving member of the team. And what Tony said on that night of Aug. 23, 1934, he said, 'Bunny is a member of the team. If he doesn't play, I'm not playing either.' And every member of the team followed suit. They voted unanimously and without debate to go back to Springfield.
---
Bill's Thoughts on A Home Run For Bunny
Bunny Taliaferro was an exceptional athlete who starred for the American Legion all-star baseball team from Springfield, Mass., in 1934.
A Home Run For Bunny briefly and powerfully tells the story of how one young man handled the insults and abuse he encountered in North Carolina 80 years ago. Of at least equal importance is the response of the other members of the team from Springfield when they learned that if they were going to play for the Eastern Regional Championship and a chance to move on to the National Championship in Chicago, they'd have to play without Taliaferro.
Richard Andersen has done a fine job of telling this story for children, and the illustrations by Gerald Purnell are excellent.
This segment aired on May 9, 2015.