Golden State Warriors' No. 1 Fan Reflects On 40 Years Of Loyalty
Resume
The Golden State Warriors topped LeBron James and the Cleveland Cavaliers on Tuesday to claim their first NBA title in 40 years.
The four-decade wait must have felt especially long for Golden State fan Gary Liss. As the Warriors season ticket holder of longest standing, he's sat through thousands of games — most of them losses.
Liss and the Wall Street Journal's Ben Cohen, who has written about Liss, joined Bill Littlefield on Friday, the day of Warriors victory parade.
BL: In 1962, the Philadelphia Warriors moved to San Francisco. Gary, you were 19-years-old. Why did you decide to go get a season ticket?
GL: Well, someone told me I could go watch the Warriors, and they put me in the front row. In those days it was just a few dollars. And I went and I enjoyed it. And someone said I could have it as a season ticket and I'm a big basketball fan then, so I did it and I've been there ever since.
BL: Ben, the Warriors did win the championship back in 1975. Things went downhill for the franchise after that, right?
Every game I go to starts 0-0, so you always have a chance.

Gary Liss, Warriors season ticket holder since '62
BL: Gary, during that exceptional stretch of futility between '95 and 2006, did you ever consider maybe not renewing your season tickets?
GL: No, never. It was a long drought, but you know something, you got to see great basketball and great athletes. And I had a good seat and I enjoyed it. As I told Ben, every game I go to starts 0-0, so you always have a chance.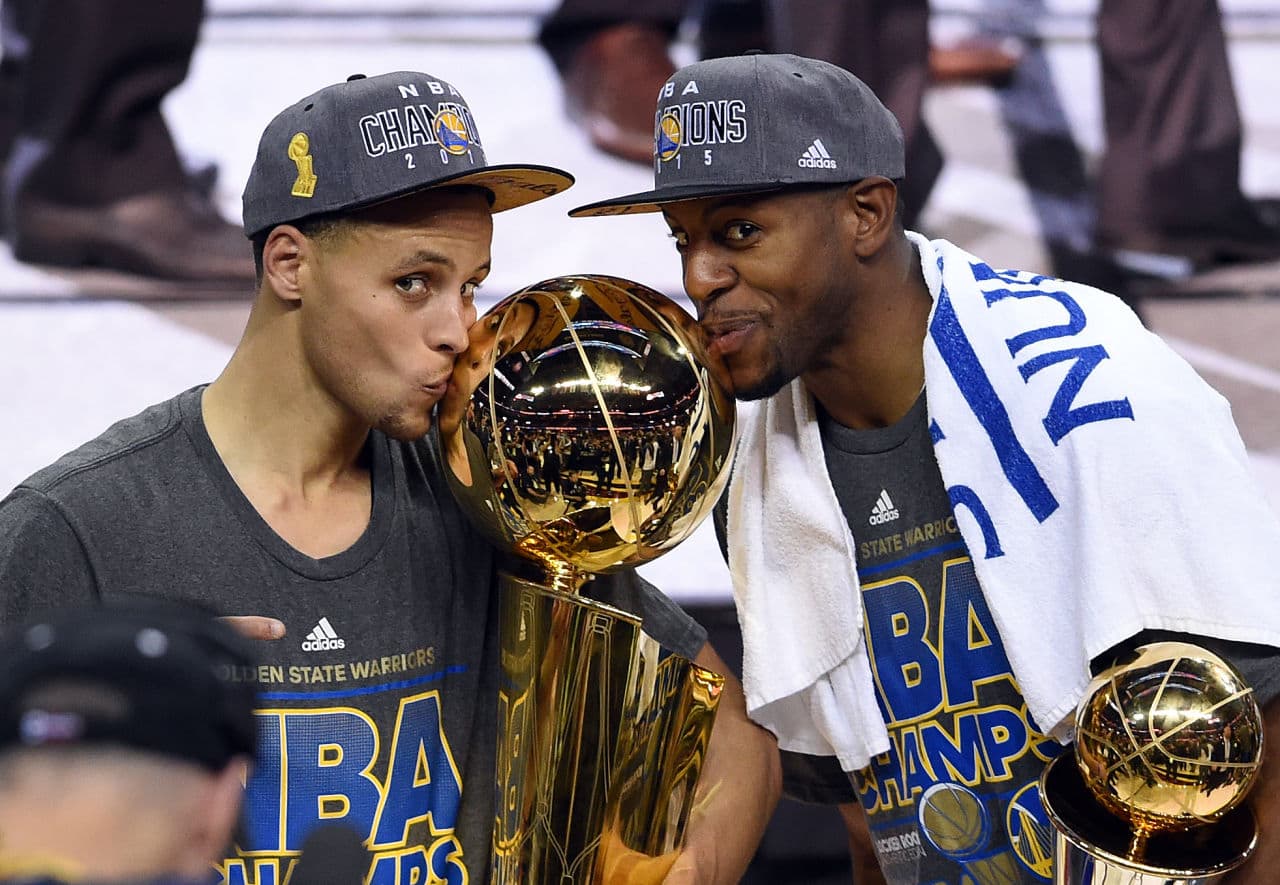 BL: Gary, you missed some games this winter while you recovered from pneumonia. Was it hard being away from Oracle Arena?
GL: Well, I was pretty sick, so yeah, it was hard to not go, but I watched every game on TV — never missed a game — and enjoyed it on TV. I couldn't go out until the bitter end.
BL: Well of course you got back for Games 2 and 5 of the Finals. What was that like?
GL: Fabulous. It's a different thing when they get to the championship. Very, very noisy. You pretty much have to stand up the whole game, which I wasn't used to. But I enjoyed it and it was fabulous.
BL: Ben, you watched Game 6 with Gary. First of all, what did you think it was going to be like to watch the NBA Finals with, as you write, "the craziest and most loyal Bay Area fan?"
Gary was incredibly calm, which I think that he would tell you. I didn't know if he was going to be fidgety or nervous or anxious. But, as his wife Terrie said, it was almost as if he was in shock when they won. I don't know, Gary, if that has worn off or if it has sunk in as you said it might, but it almost felt as if they had won any other game and not their first NBA Championship in 40 years.
GL: No, inside I was very, very nervous, obviously. I just kept it in and I think when Ben finally left, I kinda let it all out. And since then I've let more out. And I think sitting here watching the parade, all I can tell you is I have a lot of tears in my eyes.
BL: Well that's lovely. It sounds like your life, to some extent, has been fulfilled by this.
GL: This is great. This is my team. I mean I'm a sports fan, I watch everybody, all kinds of sports, but this is my favorite one and the one I go to. To me, I'm looking at the best athletes in the world.
This segment aired on June 20, 2015.