Charlie Pierce: The Week In Sports
05:16
Play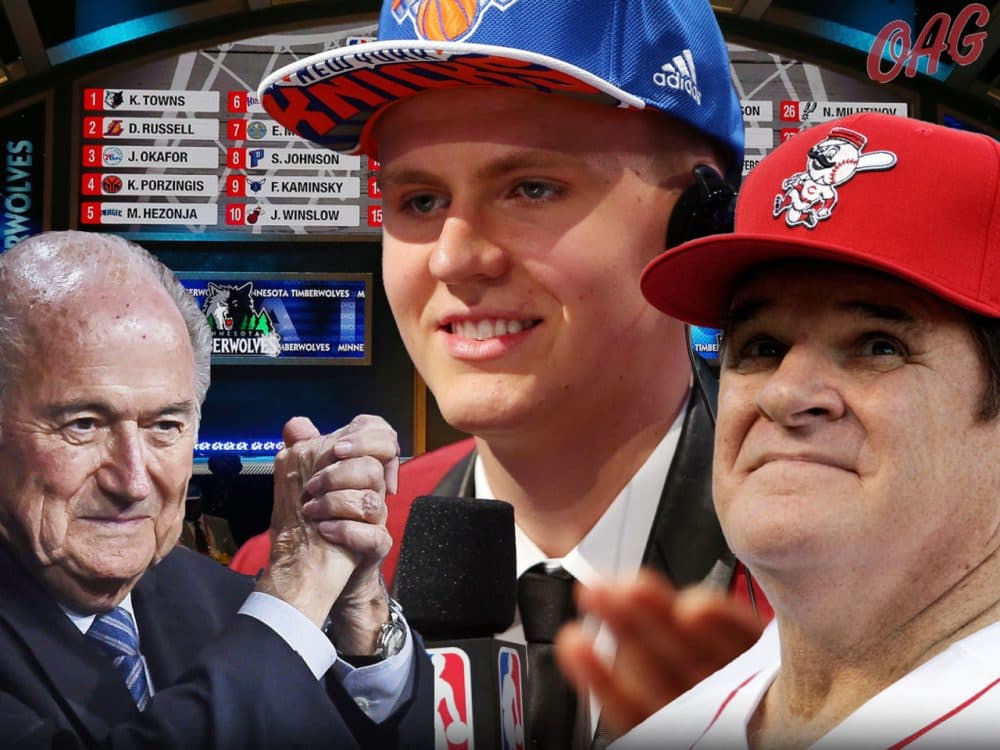 This article is more than 5 years old.
New York Knicks fans at the NBA Draft gave the team's top pick, Kristaps Porzingis, a less-than-warm welcome. This week, Charlie Pierce and Bill Littlefield discuss whether that was just Knicks fans being Knicks fans or a legitimate complaint. Also, with new revelations about Pete Rose gambling on baseball as a player, Charlie dives back into the longstanding debate on Rose's Hall of Fame eligibility. Plus, when is a retirement not a retirement? Ask FIFA's Sepp Blatter.
Also, as part of this week's "Rivalry Show," Charlie gives his all-time favorite individual and team match-ups.
More of Charlie Pierce:
This segment aired on June 27, 2015.