15 Years Later: Revisiting The Stadium Staple 'Who Let The Dogs Out'
Resume
There are questions in life and certainly some of them are set in sports, and perhaps none of those is as poignant and as deep as the one you'll hear in most sports stadia: who let the dogs out? Fifteen years ago, the Baha Men released "Who Let The Dogs Out," a song that would tear up the charts in several countries and become a staple at sporting events the world over.
Ben Reiter wrote about the Baha Men in a "Where Are They Now?" column for Sports Illustrated and he joined Bill Littlefield.
BL: Ben, tell us how the song, which is now almost universally known, was almost lost to obscurity.  
BR: Someone went into the office of a record producer named Steve Greenberg. The guy's name was Fat Jakk and his band was called Fat Jakk and his Pack of Pets. He played the song for Steve Greenberg, and he said this was one of the worst songs that he'd ever heard in his whole life. Something about the song's hook, though, stuck with him.
https://www.youtube.com/watch?v=Qkuu0Lwb5EM
BL: By the way, depending on your musical tastes, Greenberg is either a hero or a villain. He also produced this 1997 Hanson hit, "MMMBop." Anyway, Greenberg got the Baha Men into the studio. They are talented musicians, but they had a problem with one thing at the recording session. What was that?
BR: One of the problems was none of the Baha Men could bark up to Steve Greenberg's specifications. So on the record when you hear the barking, that's Steve Greenberg himself leading the way. Steve Greenberg likes to say that he has produced two of the most despised songs in history between "MMMBop" and "Who Let the Dogs Out."
However, it really goes deeper than that. Steve Greenberg not only has an ear for hits, he has a master's degree from Stanford in Applied Communication Research. Essentially he studied the way by which things become popular. So his training and his ear told him that this song would become popular, as unlikely as it was, and he certainly was right.
BL: When the single was released, Greenberg hired a marketer. Normally that person's job would be to push radio stations to play the song, obviously, but Greenberg had something else in mind. What was the strategy he employed and how did it work?
A-Rod was really the one who first made this song popular.

Ben Reiter, Sports Illustrated
BR: He envisioned fans across the country singing this song in stadiums. So what he did was he hired a marketer named Fred Traube to go to the stadium directors of each stadium across the professional sports landscape with this song and say, "Hey, you guys gotta listen to this. Your fans are going to love it. Your players are going to love it."
The first team to bite on this in the year 2000 was the Seattle Mariners. Their stadium director, a guy named Gregg Greene, put the song on as a joke accompanying the at-bat of a country-western catcher named Joe Oliver. Played it one time, then another player on the Mariners said, '"You know what? I want you to play that song as my at-bat music." That player was Alex Rodriguez — A-Rod was really the one who first made this song popular.
BL: The title of your article claims that this song "forever changed music's place in sports." Is that a little marketing there or is that claim legitimate?
BR: I think that claim is legitimate. It used to be that stadium entertainment directors would simply pick whatever song was popular at the time and play it. This is the first time that recording companies would directly market songs to arenas. This is a business that did not exist before "Who Let the Dogs Out."
BL: My understanding is that the actual subject of the song is a disagreement at a club. So what makes it so popular at stadiums you think?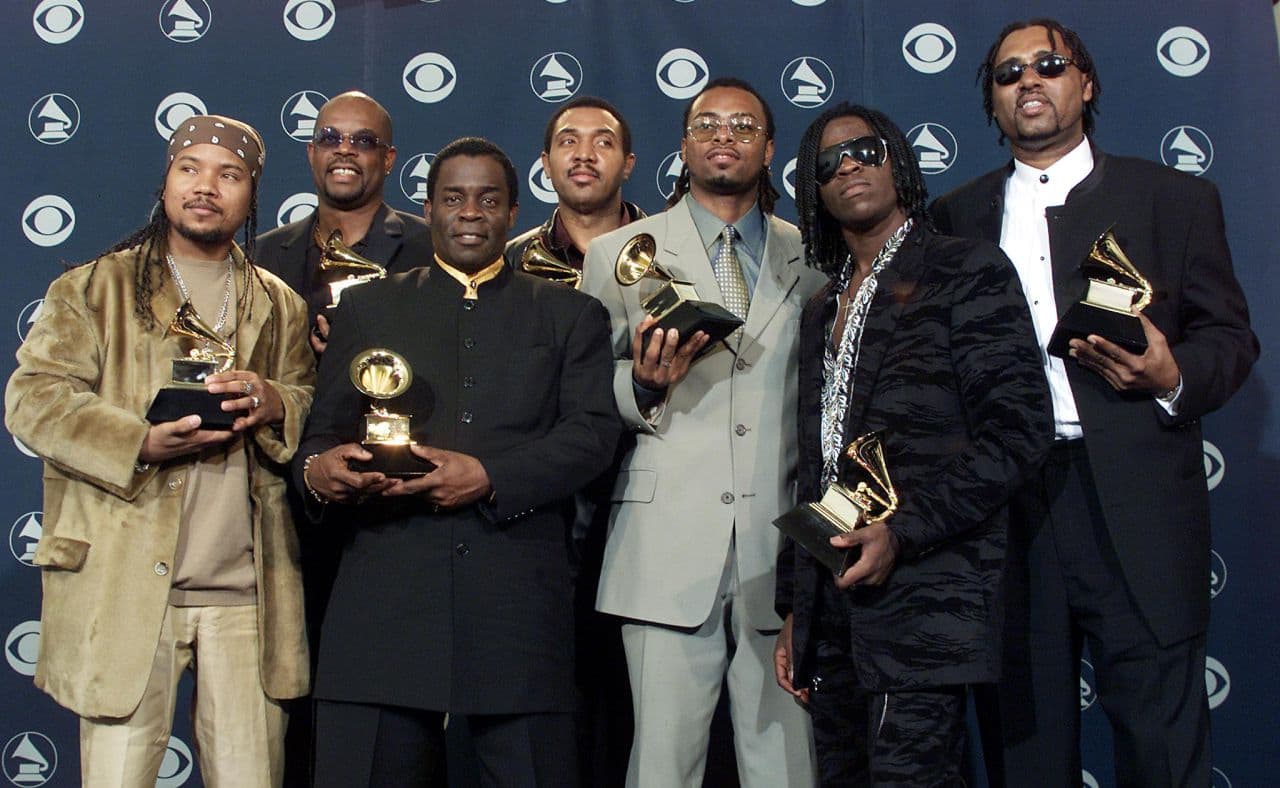 BR: Right, well if you listen closely to the lyrics, it's really about women in a club looking at men and saying, "Who let the dogs out? These no-good men are back. What are they up to?" Nobody listens to the lyrics. You listen to the infectious beat. You listen to the barking. It's widely appealing to kids.
It has its sports element in there because it's such a great stadium song. And it has everyone's favorite pet: dogs. Those three things, it checks all of those boxes. It was really a viral internet phenomenon before such a thing really existed.
BL: "Who Let the Dogs Out" is the Baha Men's only sports anthem, at least so far. Will it remain as popular as it has been over the past 15 years?
BR: In some ways, it's one of the most famous songs of all time. I went down to the Bahamas to watch them perform this song before a crowd of 20,000 people at something called the Junkanoo Carnival in Nassau, Bahamas. Fifteen years later, 20,000 people were still barking along to this song. This is something that will never die.
This segment aired on July 11, 2015.