Commentary: Junior Seau And America's 'Schizophrenic Relationship' With Football
02:15
Play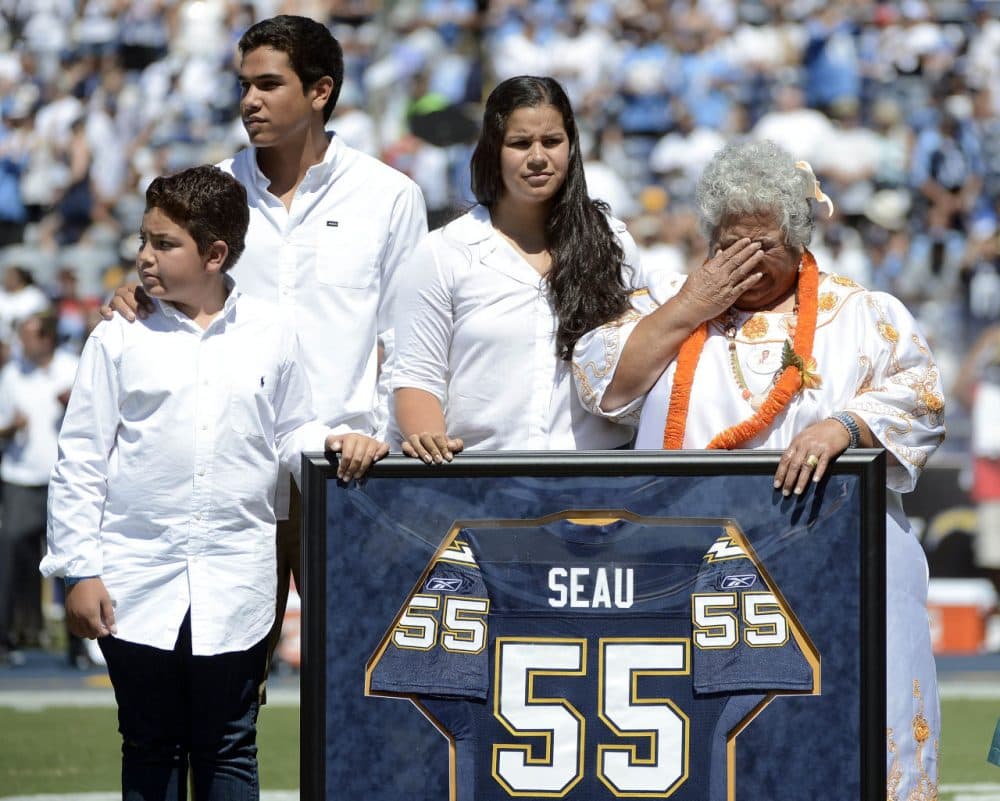 This article is more than 5 years old.
Junior Seau played in the NFL for 20 years. He retired in 2009. He earned a lot of money as well as the respect of his teammates and opponents, and he was a fan favorite.
At the age of 43, less than three years after leaving the game, Seau committed suicide by shooting himself in the chest, thereby giving researchers the opportunity to study the brain that he'd left intact. Those researchers determined that Seau had chronic traumatic encephalopathy.
Junior Seau was by most accounts everything a pro football player is supposed to be. He played as if he loved to hit.
In retrospect, Junior Seau's ex-wife and his children said that CTE could perhaps explain the mood swings, insomnia, and depression with which Seau lived for several years before he killed himself.
Junior Seau is back in the news because on Saturday, he will be inducted into the Pro Football Hall of Fame in Canton, Ohio. He had indicated that were that day to come, he'd want his daughter, Sydney to introduce him.
Junior Seau cannot have imagined that when he would be inducted, his family — like the families of many other deceased NFL players — would be suing the National Football League for misrepresenting the dangers of the game and failing to responsibly protect and treat the men who would eventually develop CTE or other debilitating conditions.
It's difficult to imagine a circumstance that can more dramatically embody this country's schizophrenic relationship with pro football.
CTE is epidemic among former players whose brains have been examined.
Go, team, go.
Junior Seau was by most accounts everything a pro football player is supposed to be. He played as if he loved to hit.
After his death, members of Seau's family acknowledged that his behavior had begun to change dramatically well before his suicide. Sydney, the daughter who will represent Seau on Saturday, said in an interview with Frontline that though she and her father had been very close through her childhood, during the final two years of his life, Seau had been distant, curt, confused, and unreliable.
On Saturday she will publicly help to celebrate the Hall-of-Famer, perhaps while privately remembering the father whose profession exalted him, and then diminished and destroyed him.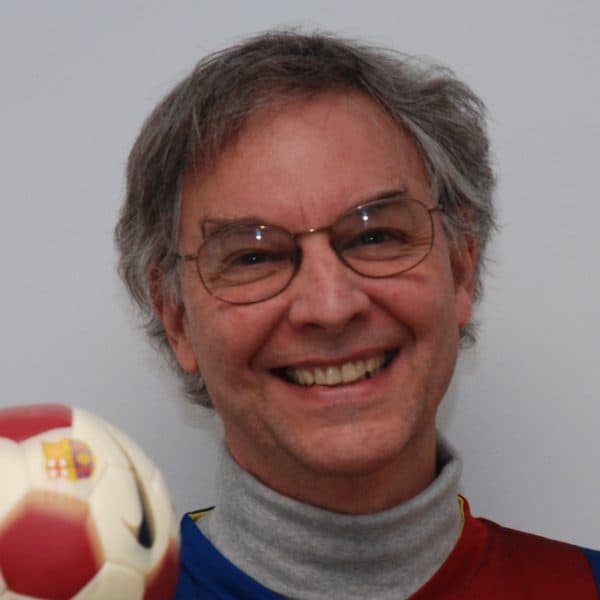 Bill Littlefield Host, Only A Game
Bill Littlefield was the host of Only A Game from 1993 until 2018.