Hollywood Vs. The NFL, NCAA Stipends And Teenagers Turning Pro
Resume
Not all of the interesting sports stories of the week are splashed across the headlines. That's why we have "3 Stories You Should Know" — a discussion of the news you might have missed. This week, Bill Littlefield is joined by Vice Sports' editor Patrick Hruby and the Boston Globe's Shira Springer.
---
1. 'Concussion' Tackles The NFL
https://www.youtube.com/watch?v=Io6hPdC41RM
After Sony Pictures released a trailer for their upcoming film about Bennet Omalu, the doctor who discovered chronic traumatic encephalopathy, The New York Times printed a story suggesting the studio altered the film to avoid conflict with the NFL. 
Referencing a series of emails obtained during last year's Sony hack, the Times detailed conversations between Sony officials. According to the Times:
"In another note on July 30, 2014, a top Sony lawyer is said to have taken 'most of the bite' out of the film 'for legal reasons with the N.F.L. and that it was not a balance issue.'"
Patrick Hruby, who has seen "Concussion," weighs in:
PH: This Times' report basically suggested that "Concussion" was softened at the behest of the NFL. Now, I don't think that's quite what happened. And I say that for two reasons. First, I have seen the movie. It's not soft on the NFL. It's not. It's not even soft on the game of football. On top of that, I actually looked at all the same emails that the Times is talking about and I didn't actually see any evidence of the NFL muscling Sony. What I did see was the studio — you know, Sony's pushing for Oscars here. And they know if they're going to do that, credibility is huge.
Sony had their in-house lawyers go over this script, especially those NFL parts. So I see this as a lot of empty hullabaloo, and I'm personally more interested in seeing how people feel about the NFL and about football when they come out of the theater. Because a movie like this, it can connect with people in that storytelling way that even something like "League of Denial," the documentary, or any piece of journalism that I might write, can connect with people.
2. Size Of Stipends Varies Widely Across NCAA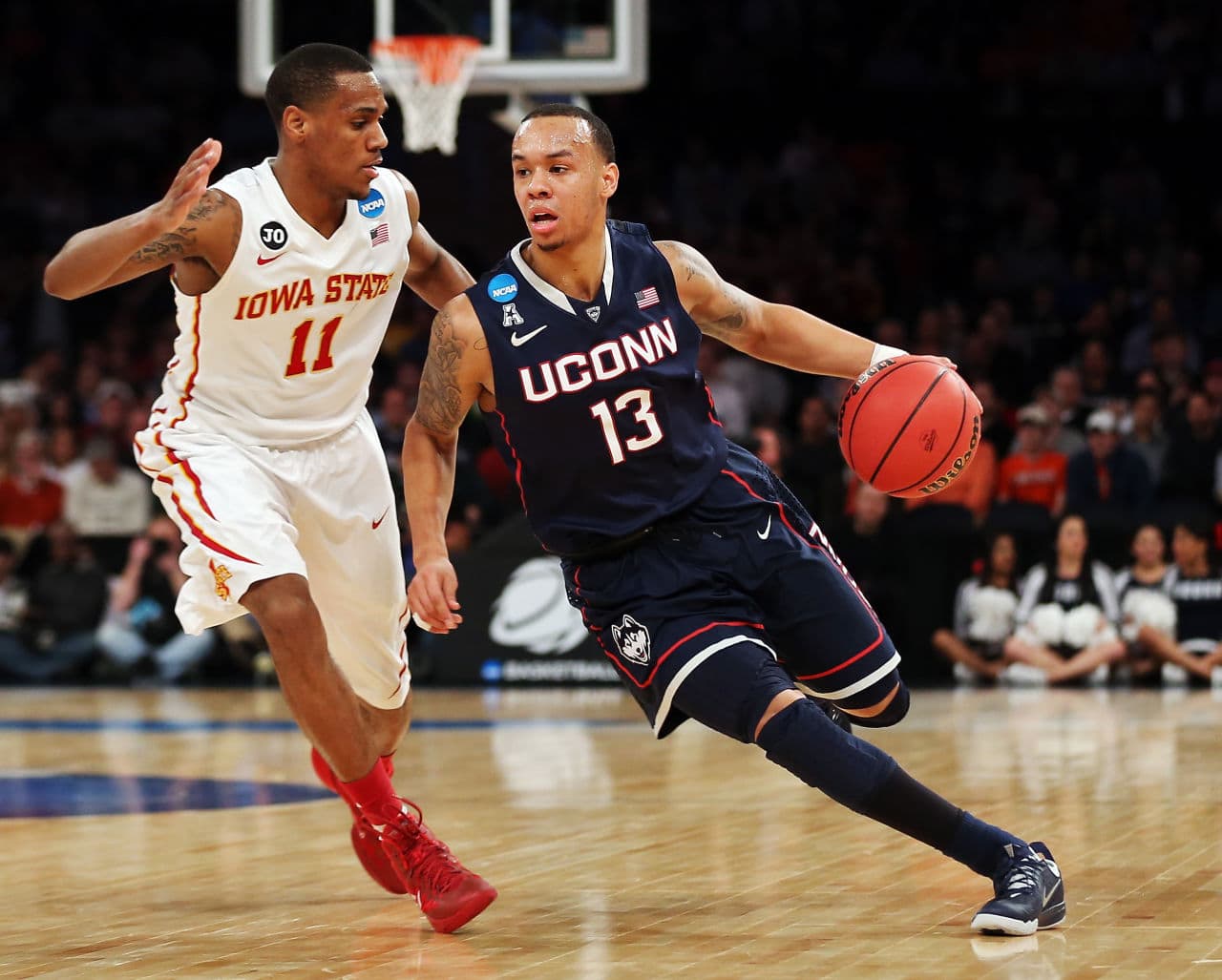 NCAA schools in the "Power 5" conferences are now paying stipends to athletes to cover the full cost of attendance. But not all schools are paying the same amount. Tennessee has the highest stipend at $5,666 per player while Boston College, the lowest, is giving $1,400. Bill Littlefield doesn't think the new stipends are enough:
BL: These athletes should be paid according to what the market establishes. A blue-chip quarterback ought to get a lot. A second-string defensive lineman ought to get a little. And then, they all ought to get vouchers that enable them to actually be students after they finish playing football or basketball and making lots of money and generating lots of publicity for their respective employers — excuse me, I don't mean employers. I mean the colleges for which they play.
3. 18-Year-Old Marathoner Will Compete In Elite Field In NYC
On Tuesday, 18-year-old marathoner Alana Hadley announced on Twitter that she will compete in the 2015 New York City marathon as an elite runner:
When she was 16, Hadley qualified for the U.S. Olympic marathon trials, becoming the youngest person in over 30 years to accomplish the feat. Last year, she surrendered her eligibility at the University of North Carolina Charlotte by receiving prize money and a qualifier bonus from that race. The entire situation makes Shira Springer uncomfortable.  
SS: I worry about both her mental and physical and emotional sanity. I'm also a little bit concerned by people in my own profession who are promoting her, because I think it's unwise to set her out as an example. Particularly because you see often in sports a landscape littered with teenage phenoms who haven't made it.
More Stories You Should Know:
This segment aired on September 5, 2015.