Letters From OAG Listeners
02:28
Play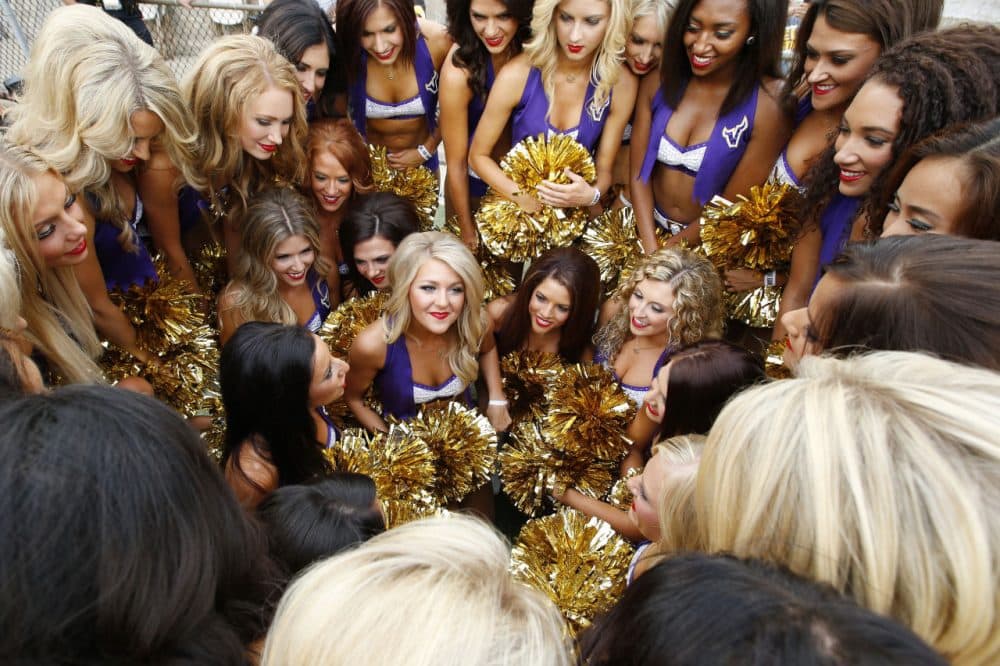 This article is more than 5 years old.
In last week's program, I spoke with Lisa Murray, formerly a cheerleader with the Golden State Warriors. Ms. Murray is currently working to insure that NBA and NFL clubs pay their cheerleaders at least minimum wage.
The responses to that conversation ranged from ridicule to outrage.
Fernando Diogo wrote: "What about looking for a better-paying and more productive job? These cheerleaders suffer from narcissistic personality disorder, which is a mental disorder in which people have an inflated sense of their own importance."
[Cheerleaders] being taken advantage of? Yes, absolutely, and the NFL should be ashamed of itself.

JJMA
Another commenter, JJMA, doesn't see it that way. He or she cited the experience of a family member who is currently a cheerleader for an NFL team and figured out the young woman is currently being paid about $1.20 an hour. Part of the comment reads: "Being taken advantage of? Yes, absolutely, and the NFL should be ashamed of itself. However, recent history shows that's not going to happen — ever."
I also spoke last week with Gilbert Gaul, the author of "Billion Dollar Ball," which examines the economics of college football. Professor Gaul compares the palatial athletic facilities at Penn State to the ancient and humble quarters of the Honors College there. On our Facebook page, Sam Collan wrote: "Honors College should get a better TV deal or find a donor willing to fund a new building. Being somewhat sarcastic."
I'm glad he added that note about how we should take his response.
The sound and fury surrounding the booming business of fantasy sports operations like Draft King preceded our consideration of it on this week's show and led Richard C. to post the following note on our website shortly after the NFL season began: "If a racetrack plastered the airwaves like these companies, politicians coast-to-coast would be having hissy fits on the evils of wagering made easy. It must be fabulous to have the Beltway lobbyists who work for the NFL, NBA, NHL, and MLB placing smiley faces on betting pools."
You can leave a comment below, find us on Facebook and Twitter, or leave a message on our listener line by calling 617-353-1860.
This segment aired on September 19, 2015.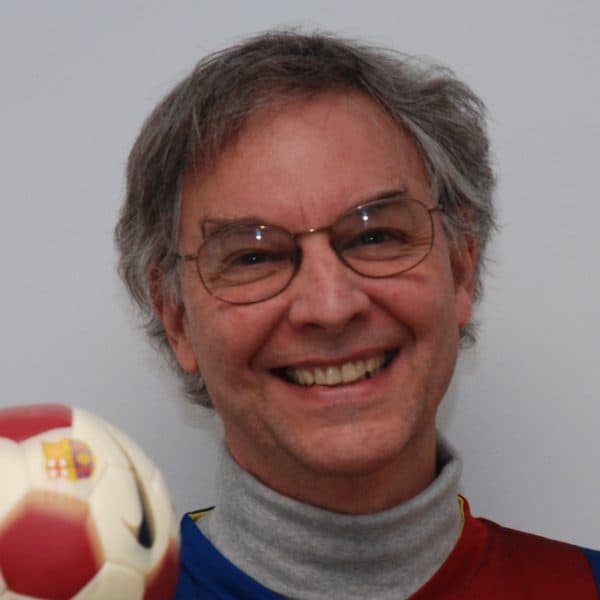 Bill Littlefield Host, Only A Game
Bill Littlefield was the host of Only A Game from 1993 until 2018.