'The Betrayal' Plays Fact Against Fiction In The 1919 Black Sox Scandal
Resume
In 1919, eight members of the Chicago White Sox conspired with gamblers to lose the World Series.
Regarding the stories surrounding that event — later known as the Black Sox Scandal — Charles Fountain has written, "There are so many holes, and so many tantalizing ways to fill them."
His new book "The Betrayal: The 1919 World Series and the Birth of Modern Baseball" looks at how that incident changed baseball forever.
Professor Fountain joined Bill Littlefield.
---
Highlights From Bill's Conversation With Charles Fountain
BL: You wrote this book, I assume, because you felt nobody who'd previously written about or made a movie about the Black Sox Scandal had gotten it right. Where did they go wrong when they filled some of those holes?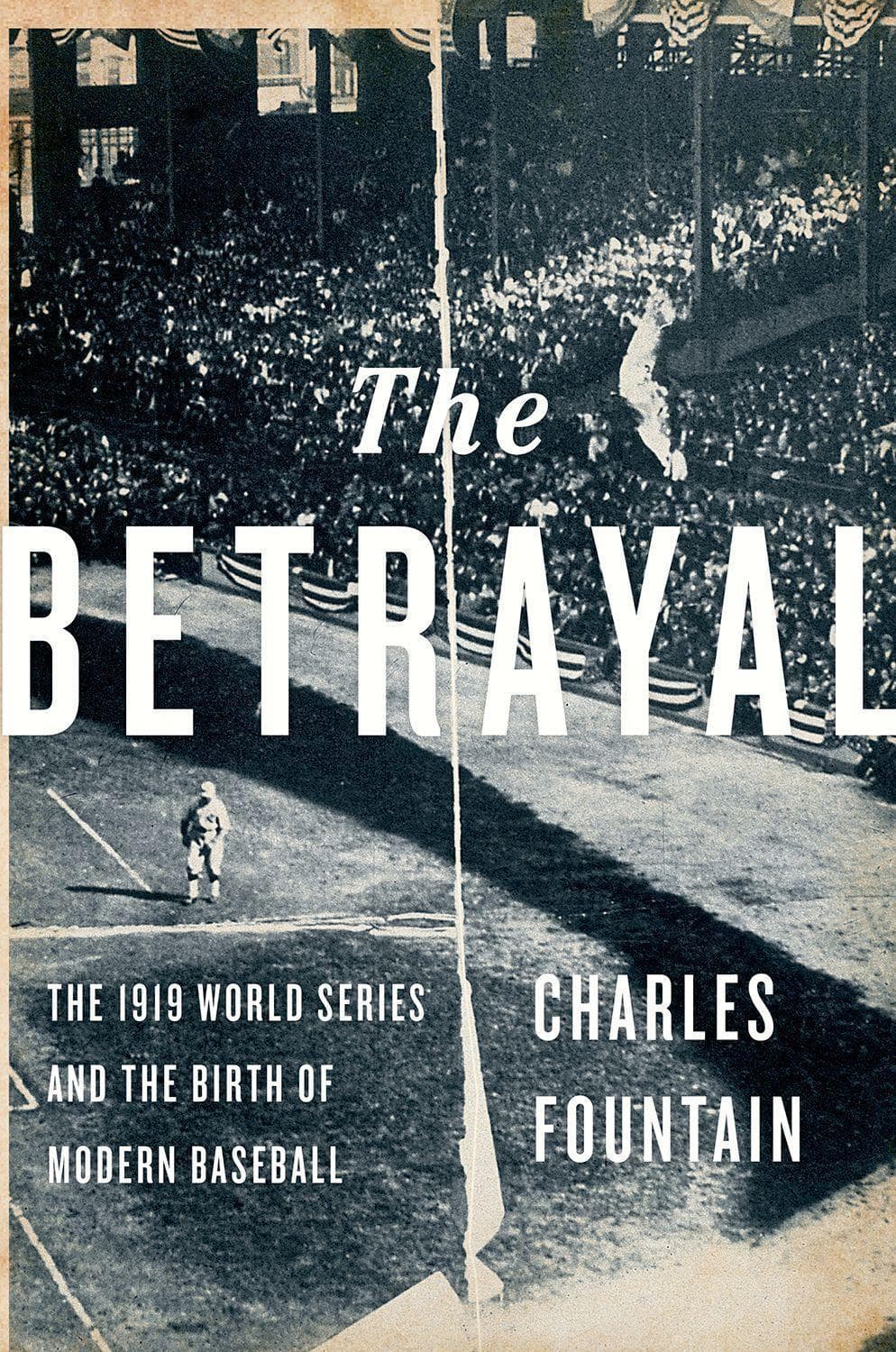 CF: I think, in part, some people went wrong by trying to fill holes that couldn't be filled, that one of the fascinations about this is that it is baseball's eternal mystery. We're never going to know exactly what happened over those eight games in 1919.
BL: You write that everybody with any knowledge of what happened in 1919 put the onus of the entire thing on one player in particular. Tell us a little about Chick Gandil.
CF: Well, amidst all the confusion, amidst all the varying memories from all of the participants, they can't agree on anything except the fact that Chick Gandil was the center of it. He was the player who put the fixed team together — in other words recruited the others to the fix. He was the one who collected the money from the gamblers and disbursed it to the players, most of whom felt that he had shorted them, that he took away the lion's share of the money that had been paid and told them that the gambler's had double-crossed them. Most of the player's were convinced that it was Gandil that did the double-crossing. Again, a mystery that we're never going to know.
BL: By the time the World Series began, rumors were rife all throughout Cincinnati, throughout Chicago. Everybody was talking about this being fixed. It wasn't exactly a masterpiece of criminal brilliance.
CF: No. We think we don't know what happened because so much time has passed, almost 100 years has passed. But really, I think if everyone had sat down and agreed to an interview and told everything they knew, we still would've had 40 different versions of what had happened.
BL: Did it ever occur to you, in the process of writing this book, that it might work better as a novel...because it sounds more and more like a novel!
CF: That's why the best writing on this to this point has been fiction. There's been a handful of novels that have used the Black Sox scandal as their foundation, most notably the W.P. Kinsella novel "Shoeless Joe," which became the foundation for "Field of Dreams." And Kinsella was able to do with Joe Jackson and the story what we all want to do, which is give it clarity, give it focus. And you can't do that when you don't know what's going on, but you can do that when you're in control of what's going on.
---
Bill's Thoughts On 'The Betrayal'
Charles Fountain's account of what happened before, during, and after the 1919 World Series is fascinating.
Professor Fountain first establishes that gambling was rampant throughout professional baseball during the decades before eight members of the White Sox were accused of throwing the series to the Cincinnati Reds.
[sidebar title="An Excerpt From 'The Betrayal'" align="right"]Read an excerpt from "The Betrayal" by Charles Fountain.[/sidebar]
He discusses at length the animosity American League President Ban Johnson felt for White Sox owner Charles Comiskey, because if the two men hadn't been engaged in a power struggle, the suspicions regarding the 1919 Series probably would have faded away before the 1920 season began.
Then Fountain demonstrates just how little we can confidently conclude even now about who said exactly what to whom during the fix, and what was going on in the minds of the players involved, some of whom played brilliantly in the games they'd been paid to lose.
This segment aired on October 24, 2015.