Why Fighting Still Thrives In The NHL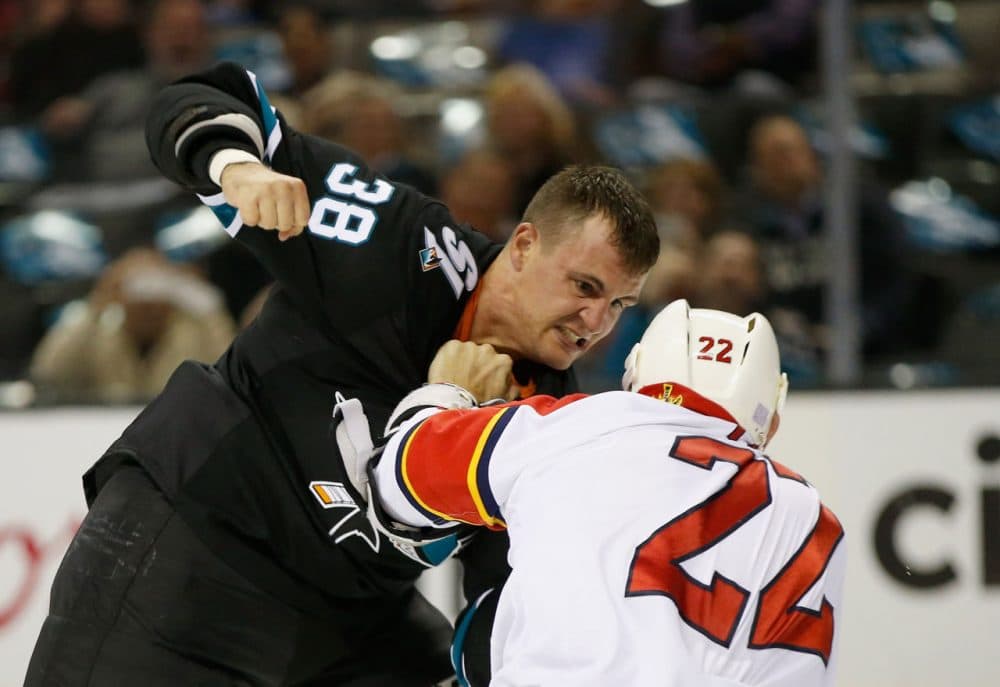 This article is more than 4 years old.
On Only A Game last week, a spirited discussion ridiculing hockey fights provoked a response I should have expected: the allegedly rational argument for such fights. It goes like this:
Some of the more talented and flashy players are relatively small. They need to be protected from huge, ham-fisted opponents who could turn them upside down and use their skate blades to trim their beards and pick their teeth. The only way to protect those franchise players is to stock their teams with huge, ham-fisted teammates whose job is to dissuade the other team's goons from jumping the talent.
The NHL's lip-service to the contrary, some hockey fans figure a fight comes with the price of the ticket to the game.
If this argument were valid, wouldn't it apply to sports other than hockey? Consider football. On nearly every team, the quarterback is the headliner. He makes the money. He's the fellow whose stats everybody's talking about the day after the game.
And though the quarterback may stand 6'4", he's unlikely to weigh as much as various people bent on disabling him.
Yet a fight during a pro football game is exceptionally rare. Linemen might growl and snort at each other before the snap, but does any team have a player whose job description includes punching a linebacker in the head to discourage him from going after the quarterback?
There's another argument for hockey fights — or at least an explanation for them — that says hockey's such a fast game that players can't be expected to remain rational while they're involved in it. Every once in a while they have to drop their gloves and hit somebody. It's "a safety valve."
But what's "faster" than a 95 mile an hour pitch headed for your ear? Yet the rare brawl in baseball resembles a waltz, rather than a fight.
What's more provocative than what a pro basketball player faces when his opponent is constantly shoving him, throwing elbows, stepping on his foot and grabbing his jersey when the official isn't looking? Still, dust-ups between pro basketball players make headlines.
But hockey? The NHL's lip-service to the contrary, some hockey fans figure a fight comes with the price of the ticket to the game.
This reasoning won't change any minds, but shouldn't it alter the terms of the argument? People who say that fights are an intrinsic part of professional hockey should also have to say, "Yeah, well, I like 'em."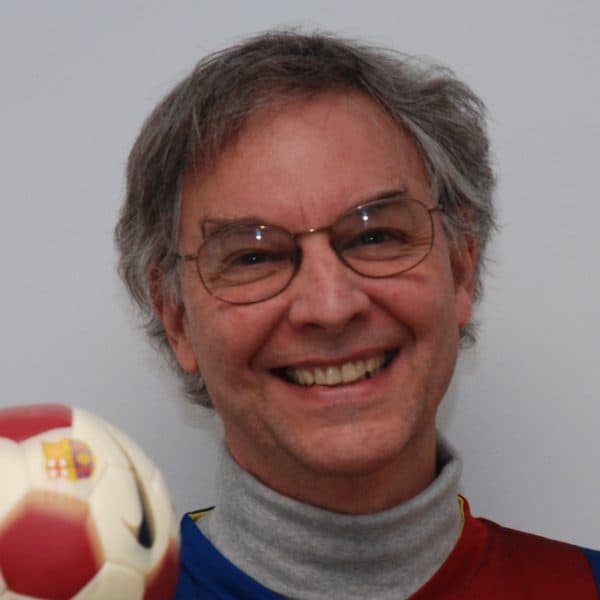 Bill Littlefield Host, Only A Game
Bill Littlefield was the host of Only A Game from 1993 until 2018.