'What A Way To Make A Living:' Bill Littlefield Gives Thanks
02:28
Play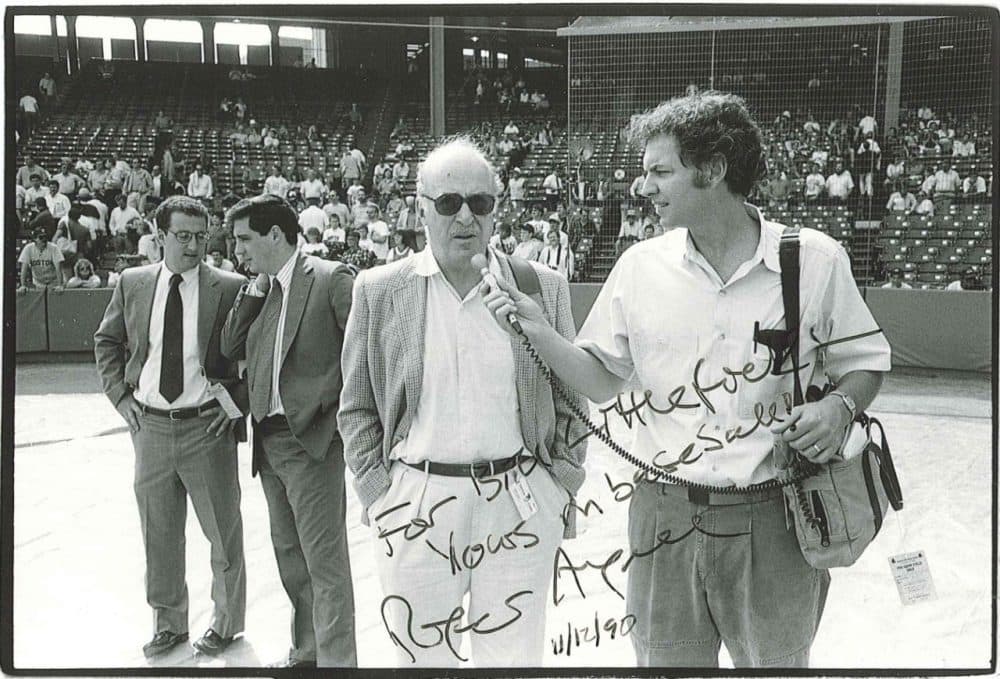 This article is more than 4 years old.
Thanks for balls that bounced just right
And games that brightened up dark nights…
And for the uniform I got
In Little League. Yeah, it was hot:
Real cotton flannel, like the pros,
With cardinals on the bat. I 'spose
That others might have felt as cool
As I did then, a goofy fool,
In love with baseball. That's not all…
I'm thankful for the other sports,
Of course, and then all those reports
I got to write of games I'd seen -
Of wily pros and kids so green
They didn't know that one day they
Would grow too slow or stiff to play.
I'm thankful that I got to see
That glimmer of mortality
By watching, listening, writing, too.
There are less worthwhile things to do…
The sideline's one of several perches,
I'd prefer to swinging birches.
I'm thankful for the people who
Have let me learn what they could do
As players, coaches, story-makers,
Generous with their time, and fakers
Too, for in their strangest stories,
Filled with manufactured glories,
There was stuff to learn there, too,
Which is what thankful people do.
I've talked with Angell, Roger that,
And with a master I have sat
Whose work impressed old Hemingway,
And led D. Runyon once to say
Bill Heinz's stuff is very good…
I'm thankful we were friends, and should
I have to list each other friend
I've made through games, the list would end
Sometime in 2020, so
I'll let that clumsy project go
Except to say, at this Thanksgiving:
What a way to make a living.
Thanks for great colleagues, one and all,
Men and women, short and tall,
Young and old, long-term and short,
Comp'ny in the swirl of sport…
And for my wife and daughters, too,
Bright lights and inspirations who
Have tolerated all my claims
That there is matter in our games.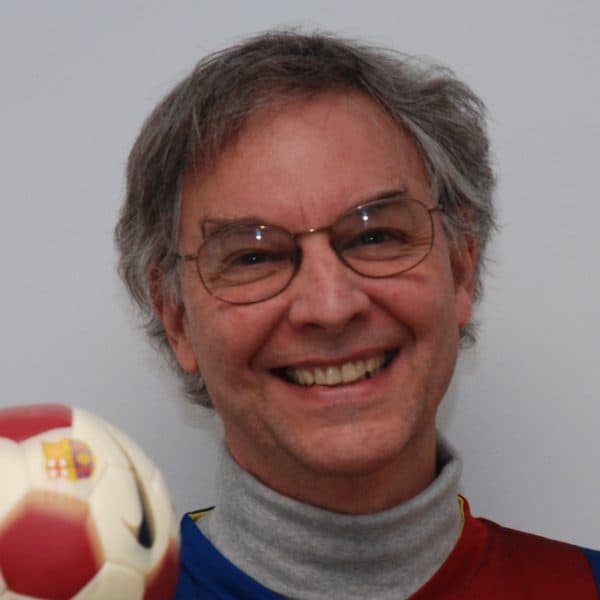 Bill Littlefield Host, Only A Game
Bill Littlefield was the host of Only A Game from 1993 until 2018.