(Don't) Use Your Head: Is U.S. Soccer's Youth Restriction The Right Move?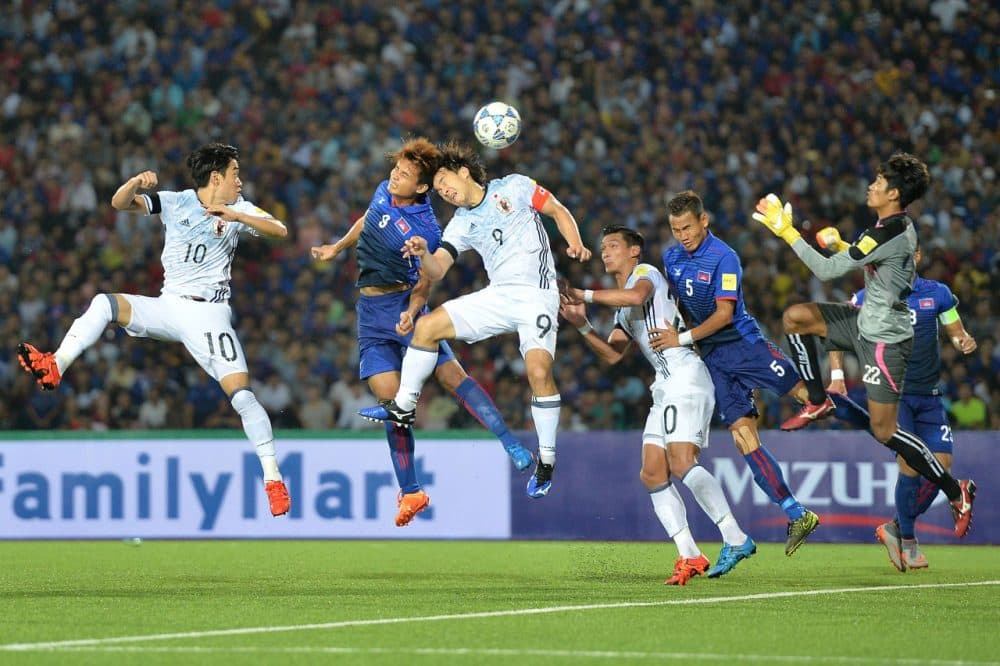 This article is more than 5 years old.
Earlier this month the United States Soccer Federation issued a resolution regarding youth soccer litigation filed in August 2014. The takeaways? Players under the age of 10 will no longer be allowed to head the ball during games or practices, and players between the ages of 11 and 13 will be allowed only limited heading during training sessions.
The resolution has taken effect immediately for youth national teams, MLS youth teams and development programs. For those clubs not under the immediate control of U.S. soccer's governing body, the resolution serves only as a recommendation and, so far, cannot be enforced directly. This begs the question: how will different youth teams and organizations around the country respond?
Will the resolution put U.S. youth soccer players at a training disadvantage? Is the verdict a step forward in protecting the beautiful game's younger participants? Here's a roundup of some of the reactions to the decision:
---
On The Importance And Benefits Of Limiting Heading At The Youth Level:
From Brandi Chastain, former U.S. Women's National Team player from 1988 to 2014, on Only A Game in 2014:
The repetitiveness of heading can potentially cause some injury. Heading is something that an older, more mature player can physically handle and doesn't need to be taught when our kids are under 14.
I think there will be some parents out there that say, "My kid will get behind." But what I'm saying is we take out heading, and we teach more skills with our feet. The problem is, in working with Dr. Bob Cantu at [the Sports Legacy Institute], the ratio of the velocity of the ball to the strength in young peoples' necks, it's hard  for them to protect themselves.
From Brian Cammarota, a physical therapist and athletic trainer and partner at Symetrix Sports Performance (via Philly.com):
An important consideration to remember is the effect sport specialization is having on soccer and sub-concussive events.  Currently in the U.S., there are more players playing year-round soccer than ever before. Fifteen years ago, we played soccer for three to six months than moved onto baseball, basketball or another sport. With year-round soccer, these players are never taking a break from head balls, their number of impacts to the head are likely double or triple of a player 15 years ago. Their brains may never truly recover.
From Andy Edwards for NBC Sports:
Another possible outcome to the banning/limiting of headers could see young American players grow much more comfortable operating with the ball at their feet from an early age, thus improving the quality of players coming through the system the next 10, 15 and 20 years.
From Marissa Payne for the Washington Post:
Time will tell regarding how the limiting of headers at the early youth levels will affect the sport, but for former U.S. men's national team member Taylor Twellman, whose career ended because of multiple concussions, the new protocols are a good thing.
https://twitter.com/TaylorTwellman/status/663866949550608384
From Stefan Fatsis for Slate:
Most prepubescent children aren't capable of making the necessary preparations to head the ball; they're just not strong enough or aware enough or coordinated enough. And if they do keep their eyes open and their mouths shut and strike the ball with their foreheads, their neck muscles, even if tensed, aren't strong enough to prevent their heads from absorbing what often are elevated G-forces.
---
On The Potential Setbacks Of Banning Heading And Alternative Approaches:
From Kevin Draper for Deadspin:
Keeping kids earthbound at such a young age is undoubtedly good for their brains, but it doesn't come without costs. Limiting how much kids can practice heading until they are 14 will lead to slower development of an integral soccer skill. And while that's not really a concern in your average hometown league — who cares if all of the kids playing soccer for fun suck at headers — these new rules specifically apply to the elite leagues that incubate future national team talent.
The United States already faces a number of structural challenges in competing against the world's best, and these rules should only exacerbate them. Then again, perhaps fewer concussions will mean more elite youth players will reach their absolute potential instead of being forced from the game due to head injuries, and maybe it will allow Americans to catch up on their ball-skills.
From Hunter Freeman, New York Cosmos defender, on the problem of improper technique (via Sky Sports):
Many of these kids are ducking from the ball, closing their eyes, they are heading with the top of their head not their forehead. They are young, they have a lot of time to develop, but to cut it out of the game completely is a bit odd.
Now when the ball goes in the air, they are going to be swinging their legs high as they can — and perhaps kids will be kicked in the face. It sets a bad precedent. What's next? A couple of kids get hurt from tackles from kids, they break a leg and now all of a sudden possibly eliminate tackling in the game as well. I don't agree with it.
From James Galanis, personal coach to Carli Lloyd and former women's pro soccer coach:
From Jessie Rack for NPR:
"Our takeaway from that," [injury epidemiologist Dawn] Comstock says, "is yes, if you ban heading in soccer, you would prevent some concussions." But, she says, enforcing the rules of the game might make a bigger difference. "They're willing to completely eliminate a phase of play," she says, "But nobody is willing to address the elephant in the room, which is rough play."
A lot of the athlete-athlete contact is unnecessary and illegal, Comstock says, and can be controlled by playing by the rules. "Coach fair play, coach technique," she says, "And ensure officials enforce the rules of the game."
...
And if we are permissive about athlete-athlete contact, if we look the other way when the rules are broken, we foster an environment where players can get hurt, she says. In that case, a ban on heading would be better than nothing. "If we're not going to control the aggressive play, if we keep letting soccer evolve into a game that's starting to look like football, by all means ban heading," she says. "We will keep some kids safe."