'Leading' Shares Alex Ferguson's Stories, Lessons And Regrets
06:37
Play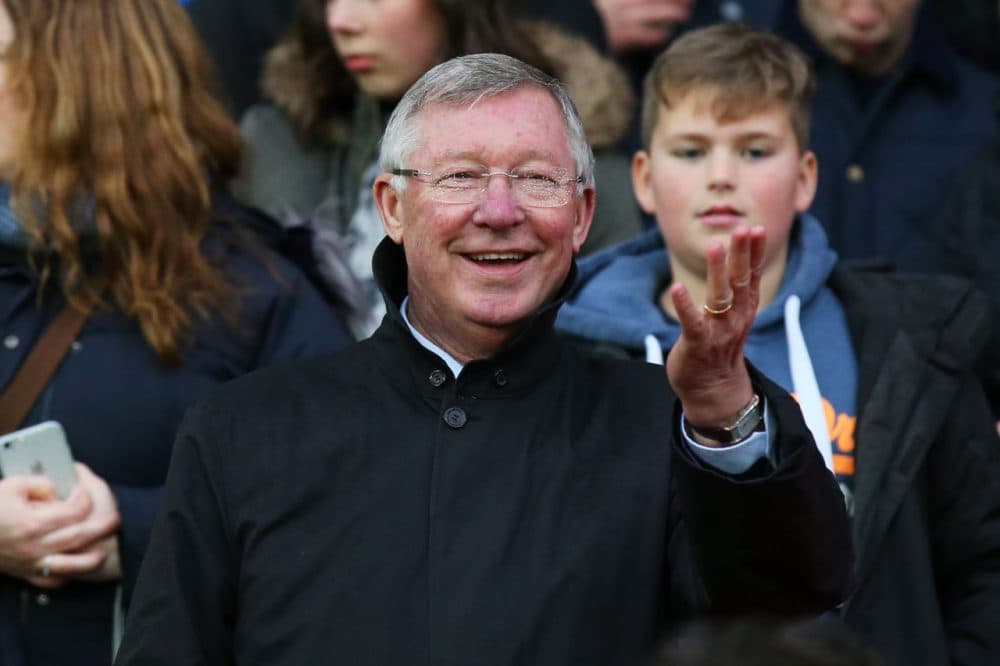 This article is more than 4 years old.
Sir Alex Ferguson spent 38 years managing soccer teams. From 1986 through 2013, he was in charge at Manchester United, and during that time Man U. won about all there was to win at one time or another — more specifically, two Champions League titles and 13 English Premier League titles. His new book is called "Leading: Learning From Life and My Years at Manchester United."
One of soccer's most decorated managers joined Bill Littlefield to discuss his experience leading some of the world's best teams.
---
Highlights From Bill's Conversation With Sir Alex Ferguson
BL: After you had guided Manchester United to the top of the Premiership in '92-'93, it's fair to say that you were expected to win. As you put it, "I was just able to keep reinforcing the ideology that no club was bigger than United — no matter whether their owner controlled all the oil in the Persian Gulf, or every coal mine in Russia." Why was reinforcing that "ideology" so important?
SAF: Well, I think I was reinforcing the history also. If you look at the history of Manchester United, they were the first English team to win a European cup, the first team to win the Premier division, of course, and I think it was real important to remind the players the expectation of playing for Manchester United was huge.
BL: You characterize yourself as "too much of a disciplinarian" in your early days as a manager. Can you give me a specific example of that?
SAF: Well, it was probably really straight disciplinarian, but, as you get older and other things I learned, I decided that being too hard all of the time doesn't always work. And what I always tended to do after that was make sure my discipline was fair — that it was done to help the players to understand that discipline was important in terms of being a successful sportsman.
BL: One of the more intriguing sections in your book, for me at least, is titled "Distractions." You write that, "I just cannot imagine how, if you aspire to be better than everyone else, you can have balance in your life." Did you actually choose to become the best over a more balanced life? Was there a point at which you made that decision?
SAF: I think the minute I became a manager the most important thing was to be successful, not to fail. And if you want to be successful, there's to be a tremendous sacrifice. I sacrificed and so did my wife. She has sacrificed for all my excesses in terms of football life.
SAF: Oh, of course. I think you have the same regret about it in terms of, you don't realize what is missing in terms of the family life. But my wife never complained about that. She always supported me with whatever I wanted to do and in terms of the football side of it. And the boys were great, anyway. As they got older, of course, they were football fans. They played the game themselves. And that became more of a strong link between my three sons.
---
Bill's Thoughts On 'Leading: Learning From Life and My Years at Manchester United'
[sidebar title="An Excerpt From 'Leading'" align="right"]Read an excerpt from "Leading" by Sir Alex Ferguson.[/sidebar]"What does it take to lead a team to world-class success over a sustained period of time?"
Alex Ferguson certainly knows something about the answer to that question if the team involved plays soccer.
Whether "Discipline, Control, Teamwork, and Motivation" as practiced on the soccer pitch relate in any meaningful way to the management of a convenience store or a footwear outlet is an open question. That hasn't stopped lots of successful coaches and former coaches from making speeches and writing books about how to apply what they've done to what others might do, and those coaches are paid plenty for it.
One of my favorite moments in "Leading" comes when Sir Alex writes about what it's like to watch Manchester United games now that he's no longer the man in charge. He reports that the TV people keep focusing on him, perhaps hoping "they would catch me acting like Statler or Waldorf, the two curmudgeons in The Muppets."
Sir Alex Ferguson is a Muppets fan. Cool.
This segment aired on December 5, 2015.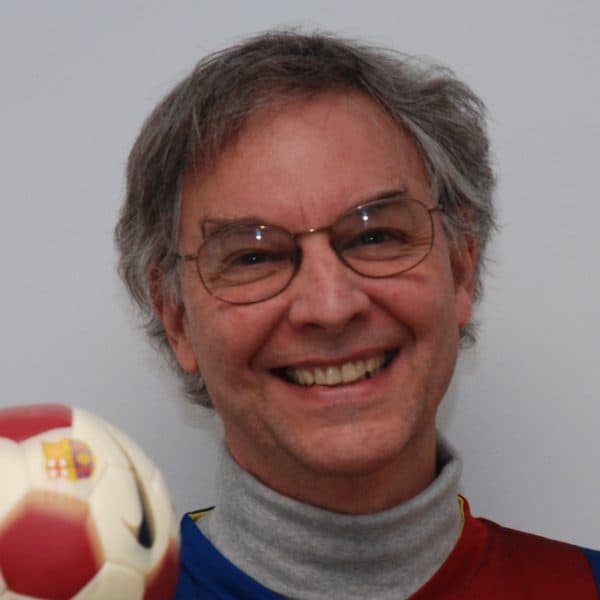 Bill Littlefield Host, Only A Game
Bill Littlefield was the host of Only A Game from 1993 until 2018.