Newly Discovered Naismith Audio Alters Basketball's Origin Story
Play
This article is more than 7 years old.
Tomorrow night, 15,000 cheering fans will pack Madison Square Garden to witness a giant basketball doubleheader. In that cheering crowd, sitting in Row C, seat 11, will be a modest 77-year-old man.

--Gabriel Heatter, radio broadcaster, 1939
In late January, 1939, James Naismith, the man who invented the game of basketball, visited a radio station just two blocks from Times Square.
"He'd come to New York for at least two reasons. One was to watch a college basketball double header at Madison Square Garden," says New York Times sportswriter Richard Sandomir, "and the other, according to an article in the Times, it was specifically to do an interview with Gabriel Heatter at WOR."
Heatter hosted a show called "We the People." Sandomir describes it as "upbeat."
"It looks like it was kinda like The Ed Sullivan Show of its day without the plate spinners," Sandomir says. "The guests including Naismith were Cornelius Vanderbilt Jr., Madame Wellington Koo, the wife of China's great statesman. Everybody got a couple of minutes."
For days the students couldn't go outdoors, so they began roughhousing in the halls. We tried everything to keep them quiet.

James Naismith
Between Heatter's introduction and the end when the music swells up again, Naismith spoke for just 121 seconds with very little interruption.
"There's only two questions asked the entire interview," Sandomir says.
So what's the big deal?
Well, Naismith died later that year, in November of 1939. This is the only known surviving audio recording of his voice, and he happens to be telling the story everybody wants to hear the inventor of basketball tell.
Gabriel Heatter: Dr. Naismith, how did you happen to invent basketball?"

James Naismith: Well, Mr. Heatter, it was in the winter of 1891, when I was physical instructor at Springfield College in Massachusetts. We had a real New England blizzard. For days the students couldn't go outdoors, so they began roughhousing in the halls. We tried everything to keep them quiet. We tried playing a modified form of football in the gymnasium, but they got bored with that. Something had to be done."
"Once I actually heard his voice is when it really hit me for the first time that I had found it and it was real and I was excited," said Dr. Michael Zogry, an associate professor at the University of Kansas. He's working on a book about Naismith's interest in religion, and he recently discovered the recording in a WOR archive at the Library of Congress.
"In the interview he gives a different account than is the standard account," Zogry says. "In this account he says that he started with a couple of basic rules and then realized, as anyone can hear, that he needed more."
GH: And what rules did you have for your new game, Dr. Naismith?

JN: Well, I didn't have enough, and that's where I made my big mistake. The boys began tackling, kicking and punching in the clinches. They ended up in a free for all in the middle of the gym floor. Before I could pull them apart, one boy was knocked out, several had black eyes, and one had a dislocated shoulder. It certainly was murder.
"So the first game of basketball must have been a combination of soccer, football and rugby," Sandomir says. "They were running with the ball, so you can imagine how dangerous that could be."
"One of the rules that he realized he needed," Zogry explains, "was that you can't run with the ball. And if you look at the list of rules, that's actually rule number three of the original 13. Which suggests that he had only a minimum of rules to begin with at that first game."
"As in two," I say.
JN: And the whole thing started with a couple of peach baskets I put up in a little gym 48 years ago. I guess it just goes to show what you can do if you have to.

GH: Indeed it does.
This winter marks the 125th year since the invention of basketball, but Dr. Zogry and Richard Sandomir feel that this discovery tells them something new about the man who hung those peach baskets in the "little gym" in Springfield, Massachusetts.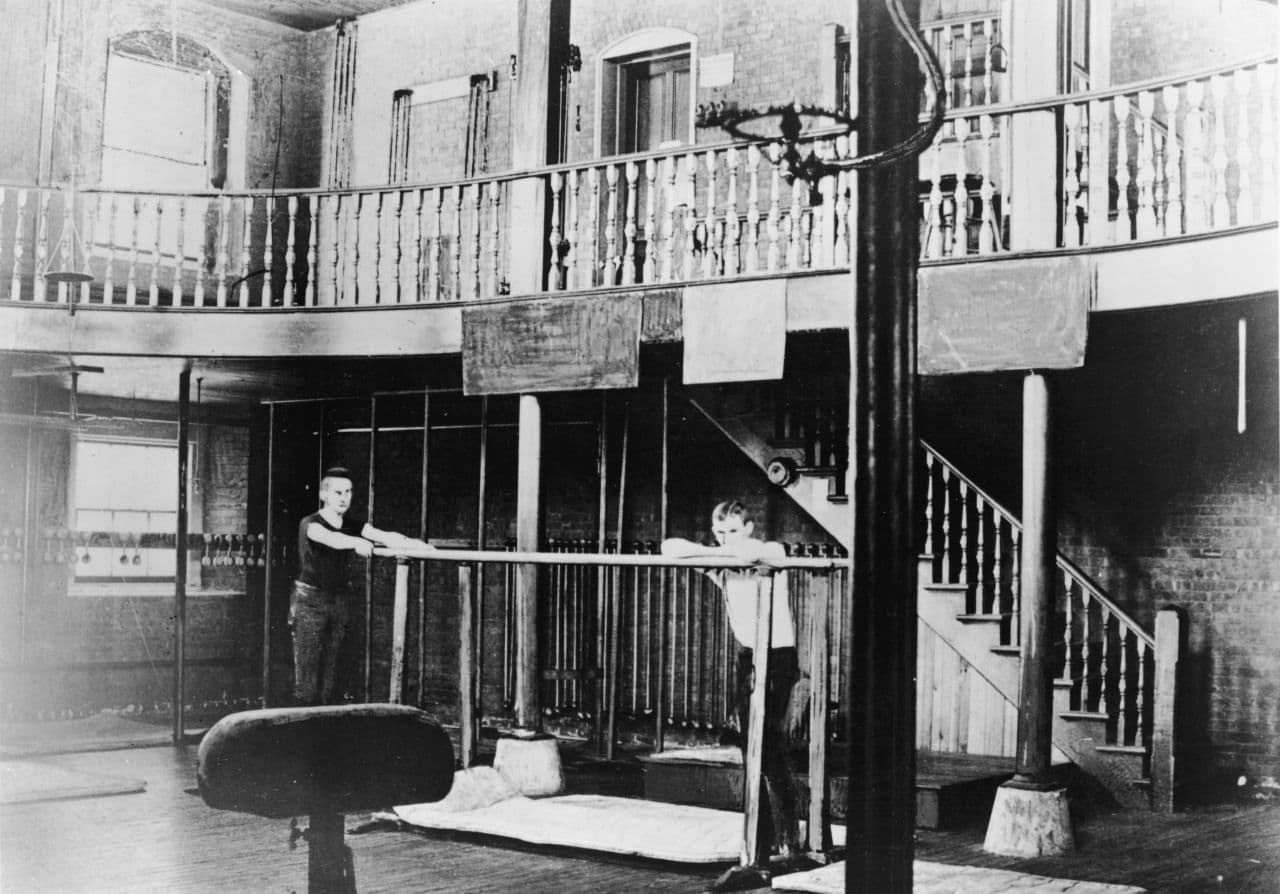 "I feel as if you can hear something of the personality of the man in the interview," Zogry says. "He was a very modest man and the way he speaks about his invention is in a very humble manner."
"He sounded like a gentle, decent guy," Sandomir says. "It's not like we're hearing Lincoln's voice. But, you know, the man founded basketball. So why not have a feeling that we know him a little bit more?"
Great to hear from you, Dr. Naismith. Pretty good little game you got, there.
This segment aired on December 19, 2015.