Remembering Globetrotter Meadowlark Lemon
Resume
I was probably 10 or 11 years old the first time I saw Meadowlark Lemon play basketball, which was something he did superbly when he wasn't throwing a bucket of confetti at the folks in the courtside seats or pulling down the referee's pants.
He was terrific.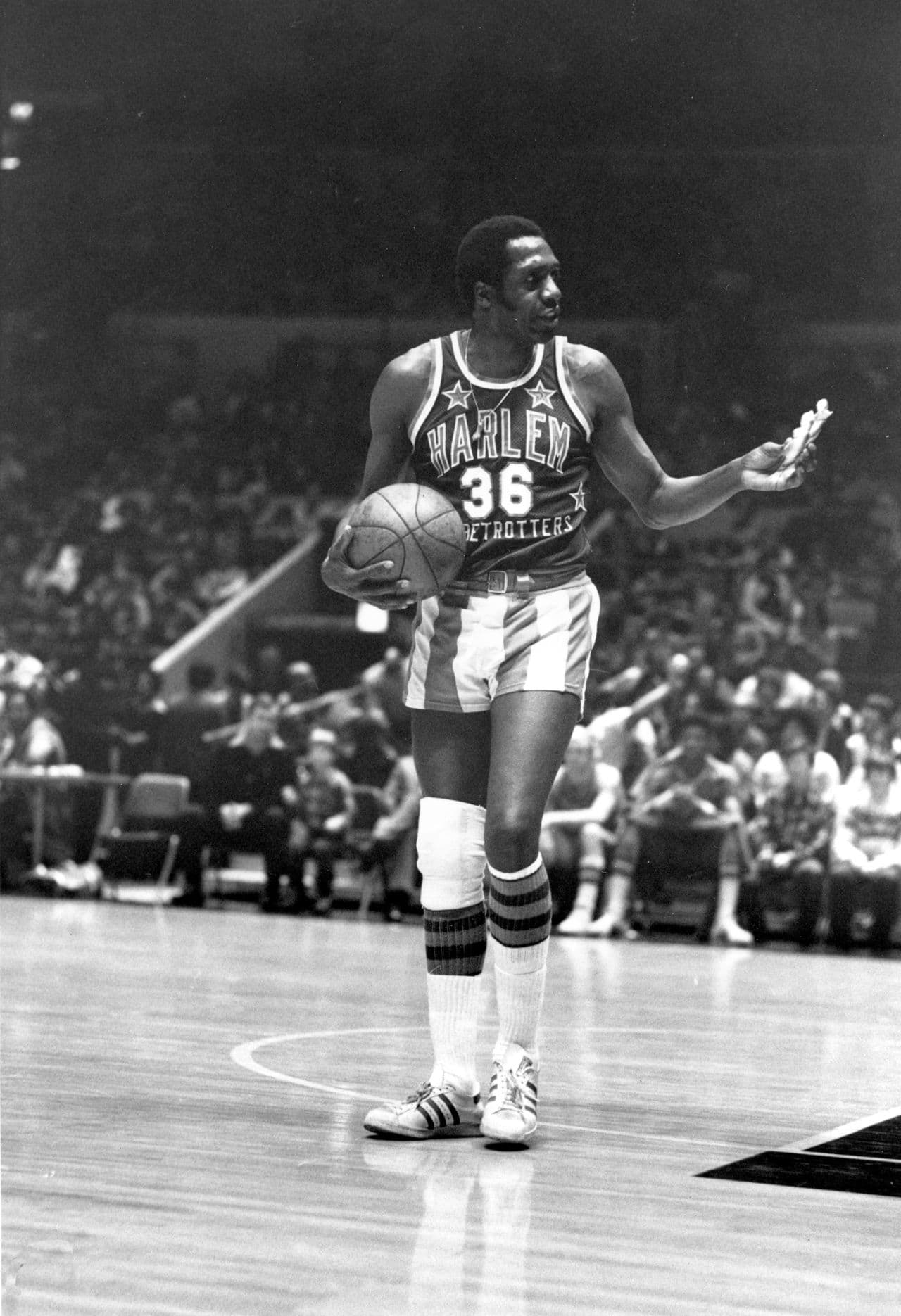 He made every hook shot from half court and every stunt he pulled on the members of the alleged opposition, the Washington Generals, seem like something he'd just thought it up. When he looked up into the crowd, he'd nod his head at you, to make sure you knew you were in on the joke.
If you were fortunate enough to see him play, you remember his tricks. The routine where he'd fuss and fiddle at the foul line until smoke was coming out of the official's ears, then take the shot with a ball that he'd attached to his hand with a huge rubber band. Come on…you can't help smiling when you think about how his opponents would crouch to go up for the rebound that would never come, right?
Meadowlark Lemon died on Sunday. He was 83 years old. During his prime, which is when I first saw him at Madison Square Garden in New York perhaps 55 years ago, he said he was averaging 325 games a year.
Sometimes it must have been exhausting, even though there was no pressure to win. The Globetrotters always won. That was a big part of the point of their show. Lemon and his teammates were clowns, sure…but they could afford to clown, because they were extraordinarily talented players who had practiced for thousands of hours, and each of them knew precisely what everybody else could do, and would do, and when. What they did was difficult. They made it look easy. One of the joys of watching the Globetrotters of Meadowlark Lemon was that so often you stopped mid-laugh to cheer, or stopped mid-cheer to laugh.
Mid-career, Lemon and the Globetrotters were characterized by some as a minstrel show that reinforced stereotypes. It was a shame. Nobody paying attention could fail to appreciate the work ethic and superior skills of the players as both athletes and entertainers.
Meadowlark Lemon once said, "My destiny was to make people happy." In arenas around the world, he fulfilled that destiny. He did it with contagious joy.