3 Stories You Should Know: NFL Sociology, NBA Moms, Liverpool Walkout
08:06
Play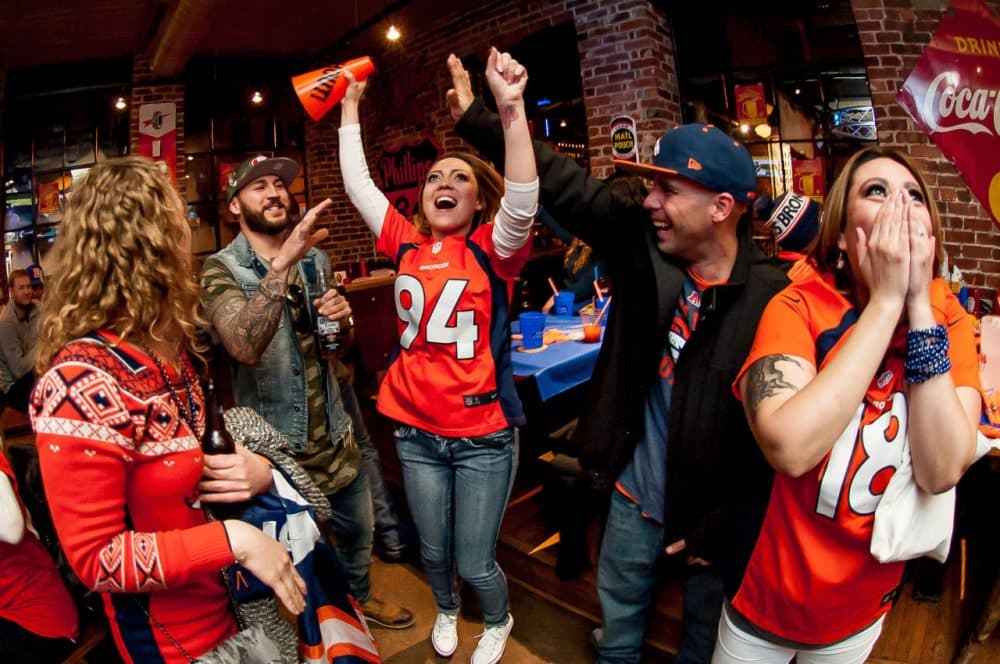 This article is more than 4 years old.
Former New York Times sports columnist George Vecsey only watched one NFL game in the season that just passed. He approached the game like "a sociologist in a strange land." He shared what he learned during this week's "3 Stories You Should Know."
Vecsey and The Wall Street Journal's Rachel Bachman join Bill Littlefield.
1. The Sociologist And The NFL
Semi-retired sportswriter George Vecsey only watched one football game during the 2015 season. He didn't tune in to last week's Super Bowl 50, and this isn't the first time he's sworn off the big game...
GV: Well, I've done this before, even when I was still writing a sports column for the Times. I believe I was even at a concert once, maybe the Philharomic. But, nothing happens to you! You don't have to watch.
2. Note To NBA Players: If You Want To Be Successful, Live With Your Mom
Two of the stars of the Portland Trailblazers this season have been guards Damian Lillard and C.J. McCollum. But that's not the only thing these two young players have in common. Both Lillard and McCollum still live with their mom. Rachel Bachman explains.
RB: This is not a financial decision. I think that Lillard, in the offseason, signed about a $100 million contract. So I think, despite high housing costs in Portland these days, he could probably afford his own place. You know, it's a conscious choice on their parts. The moms actually hang out together. So it sounds like a great option, and I think as long as the players are OK with it, it's probably all to the good.
3. After Protests, Liverpool Tickets Go Back To Normal
Fenway Sports Group, owners of the Liverpool Football Club, reversed course this week on a planned increase in ticket prices for the 2016-2017 season. The change comes after fans protested and walked out of a Liverpool game during the 77th minute. Bill Littlefield wants to know if this is the beginning of the sports' fan revolution?
BL: I say hooray for the fans! What if fans were to walk out of various venues in the U.S. to protest not only ticket prices but all those subsidies and tax breaks that the billionaires get? I think maybe it would be the start of something, unless the revolution has already begun in the UK.
More Stories You Should Know: 
This segment aired on February 13, 2016.