Mamba Out: The Best Moments From Kobe's Retirement Tour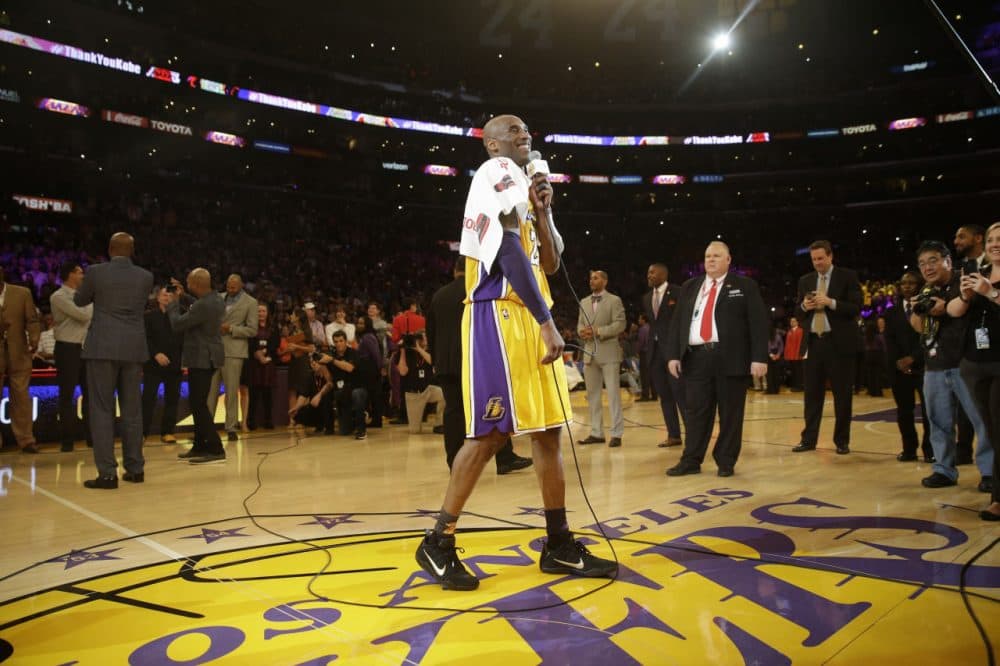 This article is more than 5 years old.
Wednesday night brought an end to Kobe Bryant's 20-year career and his five-month long retirement tour. Much has been said about the merits of a season-long tribute, but there's no doubt that they provide for some pretty memorable moments. Amidst all the tribute videos and strange parting gifts, here are some of the best, and weirdest, moments from Kobe Bryant's farewell tour.
---
Nov. 29 — Kobe Crashes The Players' Tribune
Most of the basketball community expected Kobe to hang up his shoes following the '15-16 season, but I'm not sure how many predicted he would announce it via poem. Kobe officially set off on his retirement tour with a poem posted on The Players' Tribune in late November. The message was so popular, it crashed The Players' Tribune's website.
Dec. 7 -- Kobe's Parting Gift 
In a November contest against the Raptors, Kobe ended up breaking Toronto center Jonas Valanciunas' hand on a block attempt. All is well, though, as he made up for it by signing Valanciunas' cast in December and writing a pretty sweet message.
I wonder if Valanciunas kept the cast.
Dec.6 — A Snowy Salute
Kobe has received a wide range of tributes, but this one from China is definitely the coolest.
Kobe is a fan favorite in China and frequently makes visit to the country.
Feb. 19 — Kobe Plays Through The Pain
There's no question that Kobe has fought through a lot of pain. After dislocating his finger during a game, he simply had a trainer pop it back in and immediately checked back into the game.
Ouch. My fingers hurt just writing about it.
All-Star Weekend — Pop's Tenacious Defense
You might think that everyone would take it easy on Kobe during his last All-Star Festivities, but that's not the way Gregg Popovich rolls. The 67-year-old Spurs coach gave Kobe everything he had during practice. Pop's tenacious defense worked, as Kobe missed the shot.
April 6 — Gen. Soreness
While Kobe is known for battling through injuries, sometimes the body just can't go. Such was the case in a late-season contest against the Heat when he left with what was described as "general soreness." Kobe appeared back on the bench with an entire training room's supply of ice packs wrapped around — basically — his entire body.
April 11 — OKC Pays Respects
Fans have shown their appreciation for the Black Mamba all season long, but none quite matched the level of one fan in Oklahoma City. For Bryant's final game against the Thunder, one man showed up with what can only be described as an elaborate, intricate mural painted on his stomach.
That's one way to show your appreciation. It's a real shame that this will have to be washed off.
April 13 — 'Mamba Out'
Bryant's last outing was a fitting end to his career as he scored 60 points on 50 field goal attempts and brought the Lakers back from a fourth-quarter deficit to top the Jazz. But nothing was more quintessentially Kobe than his address to the Staples Center crowd, in which he referred to himself in the third person and then literally dropped the mic.