Meet The Tigers Fan Who Caught Five Foul Balls In One Game
03:30
Play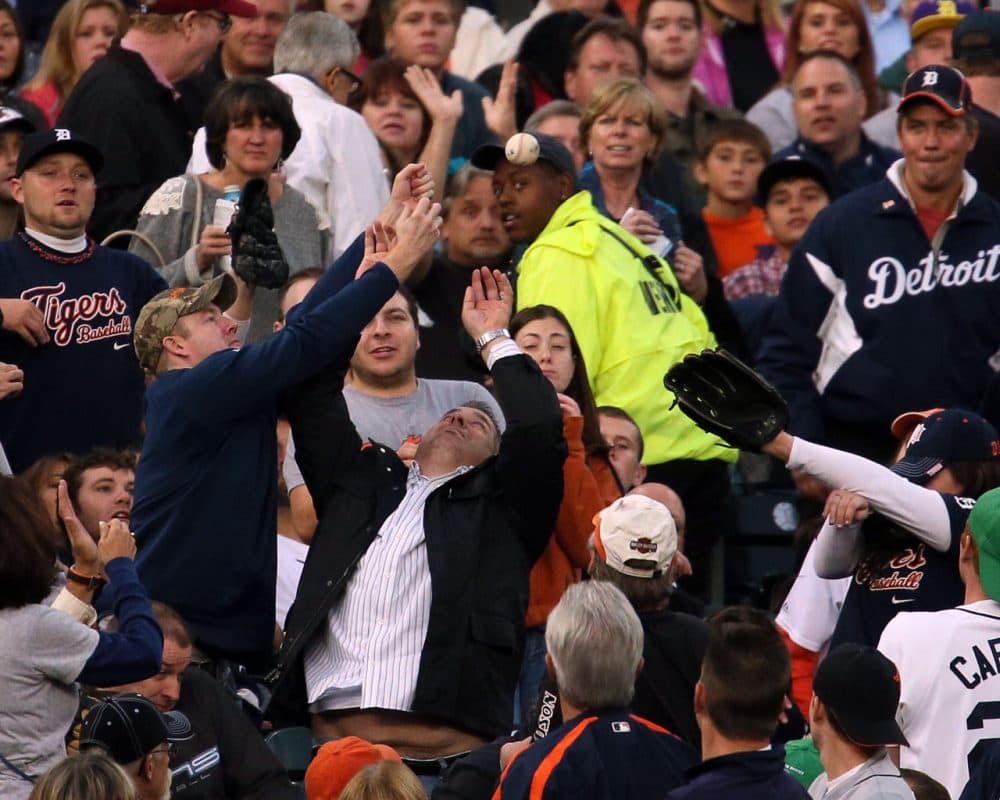 This article is more than 5 years old.
When Bill Dugan goes to Detroit Tigers games, he brings his baseball glove and a ball bag.
And he's a grown-up. He runs a small business, and he does a little acting, and he catches foul balls.
"I guess I do get into it," he says. "I can't say — I'm not going to say I don't."
Sometimes, Dugan catches a few foul balls. And sometimes, he catches more than a few.
"I did manage in '02 to get four during batting practice and then four during a game," Dugan says. "There was hardly anyone there. Back in '02 the Tigers didn't have a very good record, so the stadium was pretty empty. Had there been a crowd someone else would've had it way before I would even get to it."
So Dugan is serious about acquiring baseballs, either by catching them or picking them up after they've stopped rolling. But not too serious.
I don't want to take anything away from the guys that catch the real foul balls out there in left field. I'm kind of cheating. I mean these balls are just coming to me over the backstop.

Bill Dugan
"I don't wanna push anybody or fight over any kind of baseball or anything like that," he says. "If somebody else is closer, you know, let 'em have it."
A Record-Breaking Night
Dugan was at the ballpark on Monday, and he had no reason to think that night would be special. He found seat without difficulty in his favorite section of Tigers stadium.
"That day, happened to be hardly anyone in that area at all," Dugan recalls. "It's section 126. And that's pretty much where I sit, right behind home plate, a little to the right. There's a lot of foul balls hit in that area."
And, as usual, Dugan caught some of them.
"All right, foul ball No. 1, how'd that happen?" I ask.
"There was one that was barehanded, it was either the first or second one," he says. "It was kind of like up in the air. It either bounced off the glass above me to either the media room or the suites. The second one bounced off the concourse and then I caught that one with a mitt.
"I don't want to take anything away from the guys that catch the real foul balls out there in left field. I'm kind of cheating. I mean these balls are just coming to me over the backstop. And then the third one, I believe, was the same thing. The fourth one was off the upper concourse, bounced back."
You'll recall that Dugan's record had been four game-used foul balls in a day. Now he has four foul balls in his possession. And his cup — or at least his ball bag — is about to runneth over.
"The fifth one came pretty much straight to me," Dugan says. "I couldn't even have moved anywhere else to be in a better spot. I just stood up, and it pretty much came right at me."
So, the count is at five — five foul balls. So, good for Dugan, right? Well, sure. But better for the kids sitting near Dugan at the ballpark. Because, while Dugan likes to catch foul balls, and he used to number and display them, now he's discovered a better plan.
"I've given most of them away," he says. "Sometimes I'll give 'em away at the end of the game, during the game. While the Tigers are leaving to go hit the locker rooms after a game, the kids are all down there scurrying, trying to get a ball, asking the groundskeepers to throw 'em a ball. I'll pull a ball out — because you know they're not going to get one at that time. And, you know, you see their face. They just get so excited and overwhelmed with it."
The kids on hand for Monday's five-foul-ball game were excited, but in this respect, at least, Monday wasn't Dugan's most successful day.
"I want to say it was either last year or the year before," Dugan says. "I handed this kid a ball and I've never seen someone so excited. I almost felt — it was like, 'Wow, this kid just lost it.' He just freaked and was like, 'Oh my god!' and he was jumping around, he ran and got his dad. His dad came and thanked me, and I'm thinking, 'I don't know, it's just a ball. I didn't know he was going to get that excited.'"
But how great that he did, right? What fun that in these days when half the people at a ballgame are so busy tweeting or taking selfies that they miss the game entirely, a little kid still goes nuts when somebody gives him a ball that came off the bat of a bigger kid … a Major Leaguer.
I guess the lesson of the story is that providing a kid with joy beats bringing home a baseball. And of course the other lesson is, if you're a kid in Detroit, where you want to sit at the ballpark is right next to Bill Dugan.
This segment aired on April 16, 2016.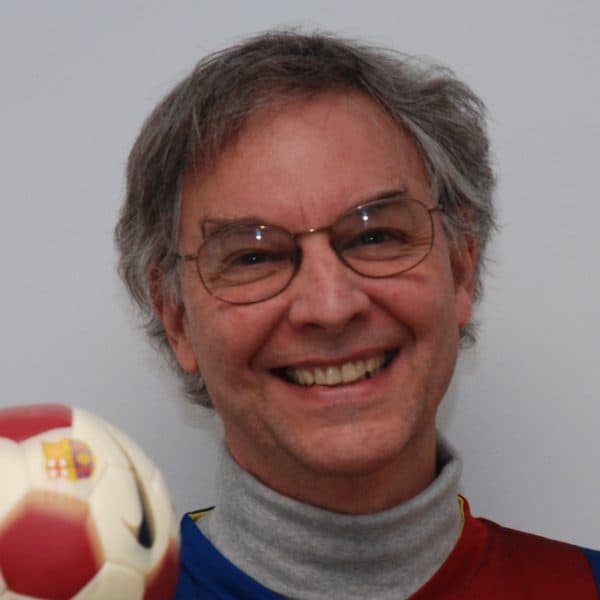 Bill Littlefield Host, Only A Game
Bill Littlefield was the host of Only A Game from 1993 until 2018.